VT Brew Pubs & Breweries
VT Micro-Brewery Tours – Beer Making – Ale House & Stout

If you love beer, you will love Vermont. Vermont is the beermaking capital of the USA with new microbreweries opening regularly. Vermonters have been brewing beer and making wine for many decades.
Early Vermont settlers typically stored several barrels of cider or brandy in their cellars to help take the chill off of the long, cold winter. By 1810, Vermont had 125 distillers producing more than 173,000 gallons of apple brandy annually. By the late 1800's temperance movements, changes in liquor traffic, and Prohibition led to the virtual elimination of Vermont's commercial beer and wine industries.
Today, Vermont is home to dozens of brewpubs (micro-breweries) and wineries, and the number is on the rise. Explore some of our favorite Vermont Breweries and Vermont brewpubs. Feature your Vermont business, or share updates, contact us.
Vermont Breweries – Microbrews & Brew Pubs


The Norwich Inn, 325 Main Street, Norwich, VT 05055
Vermont brewery tradition was revived at the Norwich Inn in 1993 when Jasper Murdock's Alehouse began producing traditional English-style ales in 5-gallon glass jugs. By 1995, an historic livery building was renovated and outfitted with a new four-barrel brew house, enabling 125-gallon batches. The vessels are now larger, but the Jasper Murdock Alehouse remains one of the smallest breweries in America. These hand crafted beers are sold only at the Inn. Call ahead and place your an order to pick up when you come to the Inn. The Norwich Inn offers an extensive, diverse and moderately priced menu incorporating traditional pub favorites with elegant dinner options. We have nightly dinner and wine specials that can be enjoyed in our pub or dining room 7 nights a week. An Inn has been on the site since 1797; the current Victorian Structure since 1890. We offer 38 guestrooms, Pub, Dining Room, and Microbrewery.
Visit Jasper Murdock Alehouse at Norwich Inn
---
Jasper Murdock's Brewery at Norwich Inn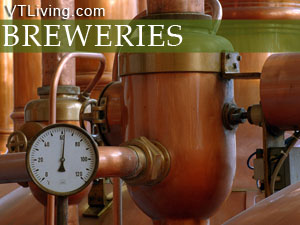 325 Main Street
Norwich, Vermont
Website: norwichinn.com/brewery
Amazing brews at one of the oldest breweries in New England. More than 50 different craft beers, including traditionally English style cask ales.
Ten Bends Beer
590 E Main St
Hyde Park, Vermont
Ph: 802-521-7139
Ten Bends Beer creates small-batch ales inspired by the unique nature of Vermont. Ten Bends operates a three-barrel brewhouse and tasting room located in Hyde Park.
Fiddlehead Brewing
6305 Shelburne Road
Shelburne, VT 05482
Ph: 802-399-2994
Web: fiddleheadbrewing.com
The top beer brewer (by the barrel) in Vermont.
Drop-In Brewing Company
610 Route 7 S.
Middlebury, VT
Ph: 802-989-7414
The brewery is also the home of the American Brewers Guild, a craft brewing school.
Magic Hat Brewing Company
5 Bartlett Bay Road
South Burlington, VT 05043
Ph: 802-658-BREW
Brewster River Pub and Brewery
4087 Route 108 South
Jeffersonville, Vermont
Ph: 802-644-6366
Craft brews and grub. Minutes from Smugglers' Notch Resort.
Otter Creek Brewing
793 Exchange Street
Middlebury, VT 05753
Ph: 800-473-0727
Harpoon Brewery
336 Ruth Carney Drive
Windsor, VT 05089
Ph: 802-674-5491
14TH Star Brewing
133 North Main Street, Suite 7
St Albans, Vermont
Ph: 802-393-1459
A veteran-owned craft brewery in St. Albans, VT with a mission to brew high-quality beer.
1st Republic Brewing Co.
39 River Road, Suite 6
Essex Junction, Vermont
Ph: 802-857-5318
A tasting room is now available.
Beer Naked Brewery
7678 VT- Rte 9
Marlboro, Vermont
Ph: 802-464-7702
Beers change often. They brew a variety of styles, striving to brew beer for every palette. Currently serving pints, tastings, growlers, and crowlers.
Hermit Thrush Brewery
29 High Street, Suite 101C
Brattleboro, Vermont
Ph: 802-257-2337
Belgian-inspired ales made responsibly. Wood pellet boilers, beer tasting room, and growler fills to-go just a short walk off Main St in Brattleboro, VT.
J'VILLE Brewery
201 Route 112
Jacksonville, Vermont
Ph: 802-368-2226
J'ville Brewery serves small batch, handcrafted brews in Southern Vermont.
The Alchemist
100 Cottage Club Rd
Stowe, Vermont
Ph: 802-244-7744
The Alchemist is a small, family-run brewery specializing in fresh, unfiltered IPA. Currently focused on brewing one beer perfectly – Heady Topper, an American Double IPA.
Foley Brothers Brewing
79 Stone Mill Dam Road
Brandon, Vermont
Ph: 802-465-8413
Family run, 7-barrel brewery with a wide-ranging selection of handcrafted ales.
Farnham Ale and Lager
82 Ethan Allen Dr
South Burlington, Vermont
Ph: 802-497-1588
Farnham Ale & Lager opened its doors in 2015 with the mission of making craft beer accessible to all.
Long Trail Brewing Company
PO Box 168, US Route 4
Bridgewater Corners, VT 05035
Ph: 802-672-5011
Hill Farmstead Brewery
403 Hill Road
Greensboro, VT
Ph: 802-533-7450
Bring a credit card and drive carefully on the dirt roads. An award-winning Vermont Brewery.
Lost Nation Brewing
87 Old Creamery Road
Morrisville, VT 05661
Ph: 802-851-8041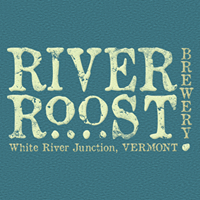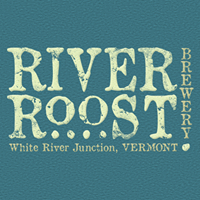 Switchback Brewing Company
Flynn Avenue
Burlington, VT
Ph: 802-651-4114
River Roost Brewery
230 S Main St
White River Junction, VT 05001
Web: riverroostbrewery.com
A pleasant surprise in White River Jct., Tasty small-batch brews, no food or seating. Growler fills.
Von Trapp Brewing
1333 Luce Hill Road
Stowe, VT 05482
Vermont brewed Pilsner
SHOP 24/7 at FREE WORLD MALL
Beer Essentials

| Photo | Title | Price | Buy |
| --- | --- | --- | --- |
| | Krosno Tall Beer Pint Glasses | Set of 6 | 16.9 oz | Chill Collection | Perfect for Home, Restaurants and Parties | Dishwasher Safe | $27.99 ($4.66 / Count) | On Sale Now |
| | JoyJolt Callen 15.5oz Beer Glasses Set of 4 Beer Pint Glass. Craft Beer Glass, Pilsner Glasses, IPA Beer Glass. Solid Glassware Beer Cup. Classic Beer Gifts, Beer Cups, Mugs and Beer Glasses for Men | $19.95 ($4.99 / Count) | On Sale Now |
| | Pint Glasses,20oz British Beer Glass,Classics Craft Beer Glasses,Premium Beer Glasses Tumbler Set of 4, Pub Beer Glasses,Unique Design Beer Glasses Easy Stacking in The Cupboard | $21.98 ($5.50 / Count) | On Sale Now |
| | Libbey Craft Brews Assorted Beer Glasses, Set of 6 | $34.99 | On Sale Now |
| | QAPPDA Beer Mugs Set,Glass Mugs With Handle 16oz,Large Beer Glasses For Freezer,Beer Cups Drinking Glasses 500ml,Pub Drinking Mugs Stein Water Cups For Bar,Alcohol,Beverages Set of 8 KTZB02… | $27.99 ($3.50 / Count) | On Sale Now |
| | Circleware Downtown Pub Glass Beer Mugs with Handle, Set of 2 Heavy Base Fun Entertainment Glassware Beverage Drinking Cups for Water, Wine, Juice and Bar Dining Decor Novelty, 16.4 oz, Clear | $12.99 ($6.50 / Count) | On Sale Now |
| | Dimple Stein Beer Mug - 20 OZ (4 Pack) | $21.99 ($5.50 / Count) | On Sale Now |
| | BaveL Style Extra Large Beer Mug 35 Ounce,Large Glass Mugs With Handle,One Liter German Beer Stein Super Mug (35 oz) | $23.97 | On Sale Now |
| | 550ML Viking Beer Mug, Stainless, Whiskey Barrel Cup ,Viking wood style Beer mug ,Wooden Gift Antique Men's Barrel Capacity | $20.99 | On Sale Now |
| | Stanley 10-02874-030 The Big Grip Beer Stein Matte Black 24OZ / .7L | | On Sale Now |
| | Amlong Crystal Lead-Free Beer Mug - 12 oz (Right For 1 Bottle), Set of 2 | $15.98 ($7.99 / Count) | On Sale Now |
| | Anchor Hocking Glass 20-oz Beer Mug, Clear, Set of 6 | $43.74 ($7.29 / Count) | On Sale Now |
| | PARNOO Beer Glasses Set of 4 - Freezable 18 oz Glass Beer Mug Made for Cold Beverages - German-Style Beer Stein Mug for Homes, Pubs, Restaurants & More - Dishwasher-Friendly Beer Mugs With Handles | | On Sale Now |
| | KooK Glass Beer Mugs Set, With Handles, Large Drinking Cups for Tea, Coffee, Root Beer Floats, Beer Stein, Dishwasher and Freezer Safe, Clear and Durable, 12.7 oz, Set of 4 | $22.95 ($11.48 / Count) | On Sale Now |
| | Viking Beer Mug,Horned Warrior with Battle Helmet Gothic Beer Stein,Medieval Nordic Tankard Mug,Stainless Steel Danegeld Beer Tankard Stein 20 Oz | $18.99 ($18.99 / Count) | On Sale Now |
| | Dragon Glassware Beer Glass, Clear Double Wall Insulated Pub Mug, Upside Down Design, Holds One Full Beer Bottle, Freezable Glass for Beer Lovers, 13.5 oz Capacity, 1 Glass | $19.99 | On Sale Now |
| | Libbey Heidelberg Glass Beer Mugs, 16-ounce, Set of 4 | $23.95 ($5.99 / Count) | On Sale Now |
| | Personalized Gifts for Men Etched 16oz Glass Beer Mug - Customized Beer Gifts for Men, 40th Birthday Gifts for Brother, Custom Gifts for Him Man Father Dad, Regalos Personalizados para Hombre, Bernard | $26.99 | On Sale Now |
| | Serami Hikari Design 1L (34oz) German Style Extra Large Super Glass Beer Steins, Set of 2 | $34.74 ($17.37 / Count) | On Sale Now |
| | Beer Mugs with Gel Freezer 16 oz, Clear Double Walled Beer Mugs with Handles Set Of 4 | $32.99 ($8.25 / Count) | On Sale Now |
| | BaveL Style Extra Beer Mug 21 Ounce,Large Glass Mugs With Handle,Set of 4 German Beer Stein Mug | | On Sale Now |
| | TUSAPAM 4 Pack Heavy Large Beer Glasses with Handle - 22 Ounce Glass Beer Steins, Traditional Beer Mug glasses Set | $24.99 ($6.25 / Count) | On Sale Now |
| | Beer Back Bar Cooler 3 Glass Door (Swing Door) 53" Width Beer Fridge NSF Certified Beverage Refrigerator 11.8 cu.ft Under Counter Height 35°-46°F Black bb3dup | $1,377.00 | On Sale Now |
| | Antarctic Star Beverage Refrigerator Cooler -120 Can Mini Fridge Glass Door for Soda Beer or Wine Constant Glass Door Small Drink Dispenser Clear Front Door for Home, Office Bar 3.2cu.ft | $169.99 | On Sale Now |
BEER MUGS

Vermont Products | Visit VT Towns | FWM 24/7 Shopping

Country Weddings | New England Recipes
VT Inns | Red Sox Gifts | Travel Destinations
New England Living Magazine
Free World Mall

Country Weddings | New England Recipes
VT Inns | Red Sox Gifts | Travel Destinations