Planning a VT Destination Business Meetings

The old saying of meetings make the world go round, still applies. However, with the advent and expansion of the Internet and 24/7 mass communications… less and less of these planning sessions, training sessions, new product introductions, sales meetings, weekly meetings and update sessions are face to face or with all the players involved being at the same meeting. The result? — Another meeting will follow to keep everyone on the same page. Worse, a current business best seller talks about 'death by meetings'… with the premise that never ending meetings drain the energy of the business, the enterprise or the company and everyone involved suffers from the painful process of poorly organized and executed meetings. A professional colleague was overheard recently saying, " I used to be judged by the number of clients I see, now it's by the number of meetings I attend." and he wasn't at all enthused about the change in his now all too regular schedule. His frustrating claim about all the meetings he attends is that they all can be summarized with one common theme. …"not much gets accomplished in them".
Business Meeting Planning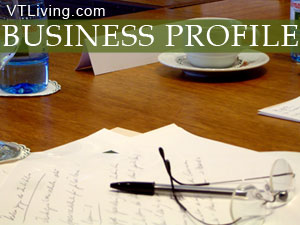 What to do about this non-productive spiral of activity? Start to take meetings seriously, view them as opportunities to re-imagine the status quo, to revive the creative energies of your team, staff, department…make your meetings an event and an on-going activity that your attendees actually want to attend.
How to accomplish all of this?
Start by making a Resolution to do something about making a difference in the meetings you will host or attend in the coming months. Meetings, often are fit into and between every attendees busy daily schedule. Stop! Get away…move people away from the distractions of an interrupting phone call, being late for the next appointment, interruptions in general. Plan a destination meeting, training session, or update session.
Get the full attention of the people you are trying to reach. Make a friendly deal with your staff – give me four hours of full concentration, and I'll give you four hours off. Your meetings will be much more focused, more creative, more successful and will have everyone's undivided attention. You will get much more accomplished. Encourage an extension of the meeting so that people are sharing ideas over dinner or lunch or in a casual atmosphere, sitting by the pool or taking a walk. Let people with interesting discoveries report back to the group in the next organized part of the schedule.
To make your next company or business meeting an effective one, an enriching one, a memorable one…consider any number of creative meeting packages offered by the Vermont Business Meeting and Conference Centers below.
Vermont Conference Rooms


Middlebury Inn, 14 Courthouse Square, Middlebury, VT 05753 | 802-388-4961
With 71 guest rooms, the Middlebury Inn offers the perfect blend of modern comfort and classic historic charm. Welcoming travelers since 1827, the inn now has all of the amenities of a full service hotel, including fine dining, a pub, and meeting and banquet space to accommodate your Vermont wedding. Located between Burlington and Rutland and convenient to many Vermont attractions, this inn is perfect for that pampered fresh-air getaway, family reunion or professional retreat.
Visit Middlebury Inn - Middlebury, VT
---


Strong House Inn, 94 West Main Street, Vergennes, VT 05491 | 802-877-3337
The Strong House Inn is located in the heart of the Champlain Valley. This historical Inn has 14 individually decorated guestrooms, on five acres of gardens and trees with classic New England architecture and the comfort and luxury of a modern day Inn. The Inn is a perfect location for weddings, receptions, and rehearsal dinners and meetings for up to 50 people. Join us for Quilting in Vermont, the ultimate setting for quilters to reignite their creative passion and be spoiled in the process. Whether you are looking for a romantic getaway, a foodie experience, or a once in a lifetime event - an adventure is waiting for you!
Visit Strong House Inn - Vergennes, VT
---


The Green Mountain Inn, 18 Main St., P.O. Box 60, Stowe, VT 05672 | 800-253-7302
Experience warm hospitality in an historic landmark in the heart of Stowe Village. Beautifully restored, the Inn offers the perfect blend of modern luxury and country elegance in over 100 rooms, fireplace suites, luxury rooms, exquisite village apartments and townhouses. Two superb restaurants, afternoon tea, year-round outdoor heated swimming pool, outdoor Jacuzzi, children's pool, two firepits and fully equipped health club. Classic setting for weddings, conferences and events.
Visit Green Mountain Inn, Stowe, VT
---


The Barn at Boyden Barn Farm, VT Route 44, Cambridge, Vermont 05444 | 802-598-5509
Experience the true authentic Vermont beauty of Boyden Farm. Our 1900ís historic hayloft barn, open farmland and mountain views are the perfect setting for your wedding or corporate event. Reservations include onsite amenities; pricing based on hourly, midweek or weekend rates and availability. .
Visit The Barn at Boyden Farm - Cambridge, VT
---


The Wildflower Inn, 2059 Darling Hill Road, Lyndonville, VT 05851 | 802-626-8310
Trailside Lodging in the Northeast Kingdom of Vermont. Your next great adventure awaits at The Wildflower. A four-season destination property for the best in outdoor recreation and Vermont experiences. With our 25-room Inn, full-service restaurant, pub, Village Sport bike shop (with rentals) and KCE guide company right on the property, you will have everything you need to make the most of your Vermont visit.
Visit The Wildflower Inn - Lyndonville, VT
---


The Norwich Inn, 325 Main Street, Norwich, VT 05055 | 802-649-1143
The Norwich Inn is a historic Vermont inn located just across the river from Hanover, New Hampshire. An Inn has been on the site since 1797; the current Victorian Structure since 1890. We offer 38 guestrooms, Pub, Dining Room, and Microbrewery. The Brewery at the Norwich Inn is one of the top VT breweries - all Jasper Murdock Ales and craft beer are brewed on premises.
Visit Norwich Inn - Norwich
---


The Pointe at Castle Hill Resort, Rt. 103, Ludlow, VT 05149 | 888-764-6836
A truly accommodating country hotel with 96 spacious rooms and suites, enhanced guest services, and a new look. An exceptional lodging value with all the comforts of a first class hotel. Indoor pool, hot tub, restaurant, lounge, game room and views of Okemo Mountain.
Visit The Pointe at Castle Hill Resort
---

Vermont Products | Visit VT Towns | FWM 24/7 Shopping

Country Weddings | New England Recipes
VT Inns | Red Sox Gifts | Travel Destinations
Free World Mall

Country Weddings | New England Recipes
VT Inns | Red Sox Gifts | Travel Destinations