Castle Hill Resort & Spa
Okemo Vermont Spa, Lodging & Dining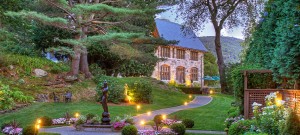 Relax at The Castle Resort and Spa! Leo and staff have done an incredible job with this historic Vermont property. The Castle offers luxurious accommodations in this small, boutique hotel that is a favorite place to stay.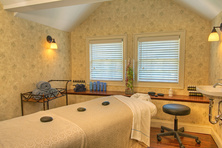 The Castle rooms and tastefully decorated and the amenities and bedding first class, as one would expect from this member of the prestigious "Small Luxury Hotels of the World' resort and Aveda Spa that is listed on the National Register of Historic Places.  The Castle Hill Resort overlooks the Okemo Ski Mountain and is just minutes from Ludlow. This is an elegant full-service Aveda Concept Spa that provides a wide range of spa treatments. The gourmet restaurant integrates local products and classical French techniques for an innovative American menu. A highly recommended Okemo Vermont resort and spa. Ask us about the Castle Hill Resort and Spa.
Castle Hill Resort and Spa Ludlow
Castle Hill Resort and Spa
Junction Rte 103 And Route 131
Ludlow, VT 05149
802-226-7361
Visit Cavendish, Vermont.
The Castle Hill Resort & Spa is a recommended Vermont Resort

Vermont Products | Visit VT Towns | FWM 24/7 Shopping

Country Weddings | New England Recipes
VT Inns | Red Sox Gifts | Travel Destinations
Free World Mall

Country Weddings | New England Recipes
VT Inns | Red Sox Gifts | Travel Destinations