Champlain Islands Vermont
Vermont Vacations on the Islands of Lake Champlain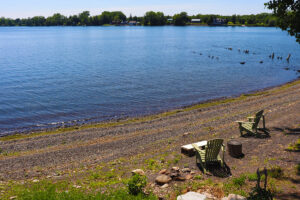 The picture-perfect towns of the Champlain Islands of Vermont include Grand Isle, Isle La Motte, Alburg, North Hero, and South Hero.  All are part of Grand Isle County. The region is home to beautiful lakefront Vermont State Parks, apple orchards, small country stores, golf courses, and marinas. The Hyde Cabin – a US historic site is located here. The Champlain Islands are the site of the first settlement in Vermont. French Fort Anne was built in 1666 on the shores of Lake Champlain – less than a dozen miles south of the US-Canada border.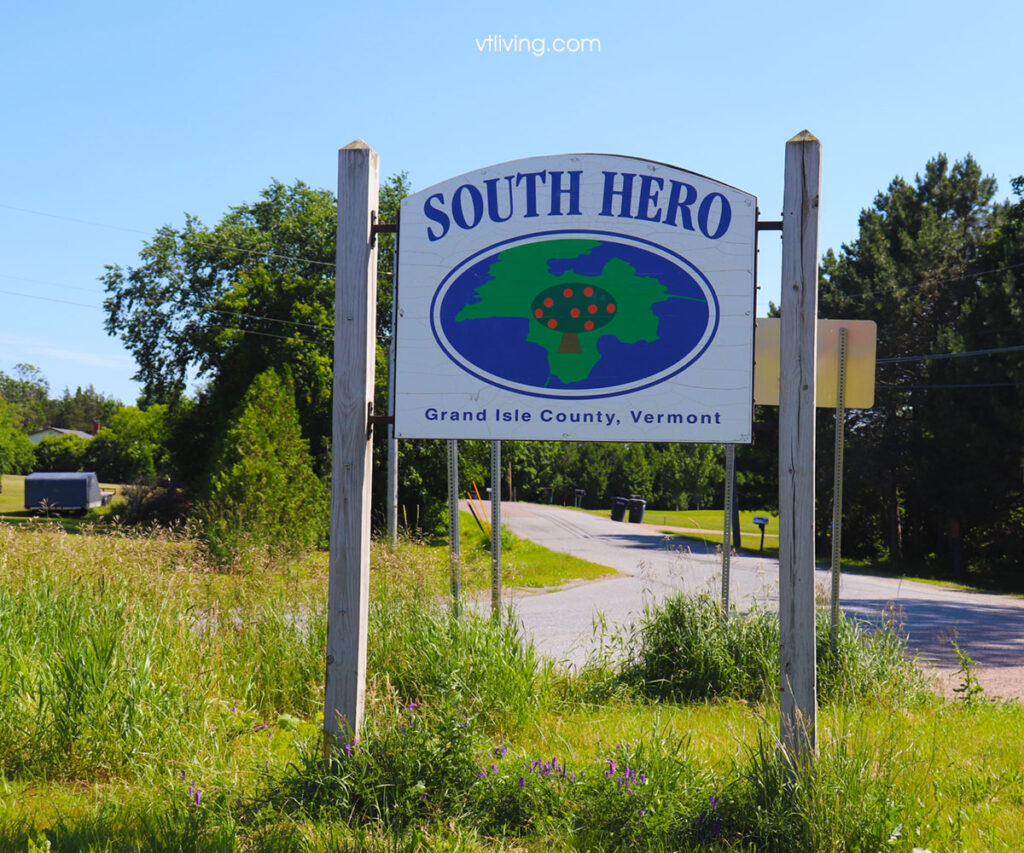 The Champlain Islands are a sensational destination for those seeking quiet relaxation, biking and hiking trails, and pet-friendly vacations at Shore Acres Inn and Restaurant – a popular destination for vacationers and dinner guests.
To feature your VT business in Vermont Living, contact us.
Vermont Champlain Island Activities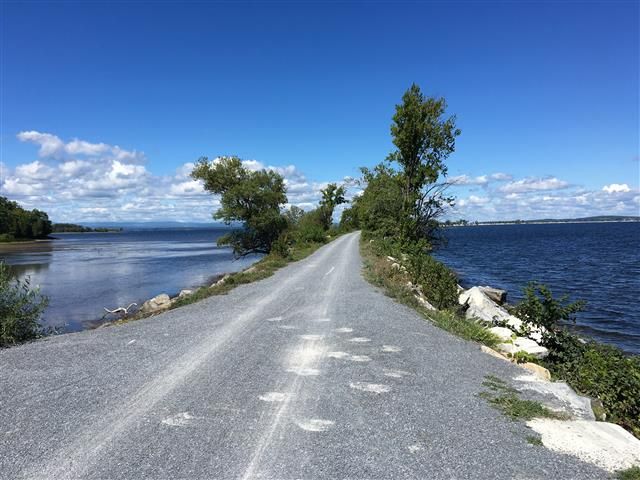 Lakeshore fun is everywhere in the Champlain Islands of Vermont. The Champlain islands are dotted with country stores, marinas, and family farm orchards. The apple-picking season (late Fall) is a popular time to visit Allenholm Orchards and the island's other Apple orchards and wineries.


Shore Acres Inn & Restaurant, 237 Shore Acres Dr., North Hero, VT 05474 | 802-372-8722
Shore Acres is located in the heart of the Champlain islands. Each room offers guests an incomparable panoramic view of the Green Mountains and the glistening waters of Lake Champlain. A visit here provides you with the recharge and relaxation we all truly need. 19 lakeside inns overlooking Lake Champlain on 46 private acres. A special place for your special event or Lake Champlain VT wedding. Event consultation, and Pet-Friendly accommodations available.
Visit Shore Acres Inn & Restaurant, North Hero, VT
---


Coldwell Banker Islands Realty, 38 Community Lane, South Hero, VT 05486 | 802-372-5777
At Coldwell Banker Islands Realty, we have been helping people find homes in Northwest Vermont since 1994 from our Premier office in South Hero, Vermont, the gateway to the Champlain Islands. Our Realtors top priority is to deliver the best service and share their in-depth knowledge of the local market while ensuring their clients best interests. Our roots are in the Champlain Islands where we specialize in lakefront properties, but our award winning agents can help you buy or sell lakefront or inland properties throughout Chittenden, Franklin, and Grand Isle Counties.
Visit Coldwell Bankers Islands Realty
---
Discover the Beauty of the Champlain Islands in Vermont
Nestled in the picturesque landscape of northern Vermont, the Champlain Islands are a hidden gem that offers a unique blend of natural beauty, recreational opportunities, and rich history. With stunning views of Lake Champlain and a serene atmosphere, the islands provide an ideal destination for both relaxation and adventure.
Lake Champlain History: The Champlain Islands have a deep historical significance dating back to the Native American inhabitants who first settled the region. The area played a vital role in the colonial history of the United States, serving as a trade route and battleground during various conflicts. Today, remnants of this history can be explored through historical sites, museums, and the architecture that adorns the islands.
Shore Acres Inn: Among the notable establishments on the Champlain Islands is the Shore Acres Inn, a charming bed and breakfast that offers visitors a cozy and luxurious retreat. With its breathtaking lakeside location, the inn provides a tranquil escape, complete with modern amenities, comfortable accommodations, and warm hospitality. It's the perfect base for exploring the beauty of the Champlain Islands.
Bravo Zulo: For those seeking a unique culinary experience, Bravo Zulo is a must-visit restaurant on the Champlain Islands. Known for its farm-to-table approach, Bravo Zulo showcases the region's finest ingredients in a delightful array of dishes. The restaurant's commitment to sustainable and locally sourced ingredients makes it a culinary destination that embodies the essence of the islands.
Parks, Boat Launches, and Beaches: Outdoor enthusiasts will find plenty to enjoy on the Champlain Islands. The islands are dotted with charming parks, offering opportunities for picnicking, hiking, and birdwatching. Lake Champlain's clear waters provide an excellent setting for boating and fishing, with several well-maintained boat launches for easy access. Pristine sandy beaches offer a place to relax and enjoy the refreshing lake waters during the summer months.
Real Estate and Lake Champlain VT Living: For those captivated by the allure of the Champlain Islands, real estate opportunities abound. The islands offer a range of properties, from charming cottages with lakefront views to spacious family homes. Living on Lake Champlain provides an unparalleled quality of life, where residents can enjoy stunning sunsets, water activities, and a strong sense of community.
Lake Champlain VT Living: Living on the Champlain Islands is not just a geographical choice but a lifestyle. The slower pace, natural beauty, and strong sense of community create an inviting atmosphere for both year-round residents and seasonal visitors. From farmers' markets to local events, there's always something happening that brings neighbors and friends together.
The Champlain Islands of Vermont offer a unique blend of history, natural beauty, and recreational opportunities. Whether you're seeking a relaxing getaway, an adventure-filled vacation, or a new place to call home, the islands provide an inviting haven where the charms of Lake Champlain's surroundings come to life. Experience the tranquility, history, and vibrant community that make the Champlain Islands a truly remarkable destination.
Champlain Islands of Vermont – A Vermont Vacation Idea article was recently published by New England Living Magazine.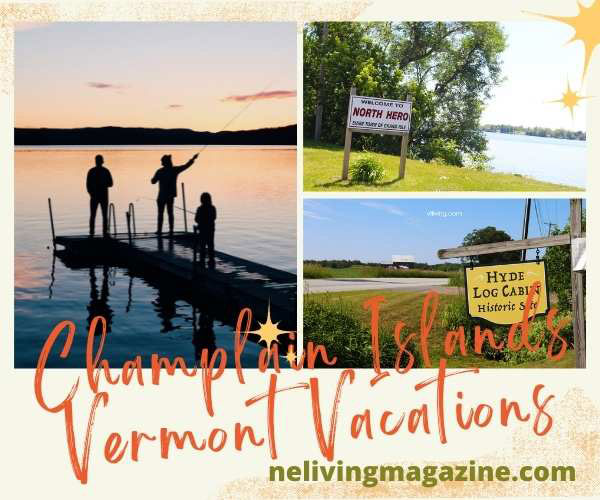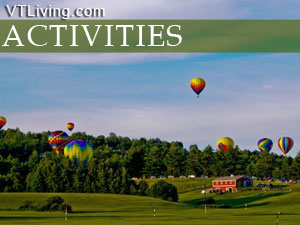 Check out Vermont's Top Events
More Things To Do during Your Vermont Vacation
Visit a Vermont Campground
See Vermont from above – take a Hot Air Balloon Ride
Hiking in Vermont
Golfing in Vermont
Fishing in Vermont
Unwind at a Vermont Spa
Visit a Vermont Art Gallery
Visit a Summer Theatre
Visit a Vermont Museum
Learn about Vermont birds, go Bird watching, or Share Bird Photos
Visit a Vermont Flea Market and craft Fair
Take a Vermont Factory Tour
Discover a Great Vermont Restaurant
Listen or Dance to "live" music
Shop Local at a Vermont Farmer's Market
Visit a Vermont tourist attraction
Visit a State of Vermont Historic Site
Have a great Vermont Wedding
Watch Vermont Maple Syrup being made
Take a bike ride or walk on the Stowe Recreation Path
Find a Vermont covered bridge
Support the Arts! Visit a Vermont Theatre or Playhouse
Tour a Vermont brewery or Vermont winery
Visit a Vermont Church, Synagogue or other House of Worship
Take a Bicycling tour or go Mountain Biking
Go House Hunting with a Vermont Realtor
Visit an annual Vermont Event
Visit a Vermont Antique Store or Craft Center
Visit a Vermont Farm Stand or Apple Orchard
Visit a Vermont Cheese Producer – take home some Vermont Cheddar!
Go Swimming! Find a Vermont beach
Go Horseback Riding
Go to the movies! Visit a Vermont cinema, movie, or drive-in theatre
Go Monster Hunting! – Look for a mysterious serpent named Memphre
Visit a Vermont used bookstore
Visit Dog Mountain
Visit a Vermont alpaca farm
Go on a hike with a Llama – Llama Trekking in Vermont
Visit a Vermont State Park
Go Rock Climbing
Visit a Vermont Amusement Park

Vermont Products | Visit VT Towns | FWM 24/7 Shopping

Country Weddings | New England Recipes
VT Inns | Red Sox Gifts | Travel Destinations
Free World Mall

Country Weddings | New England Recipes
VT Inns | Red Sox Gifts | Travel Destinations