Champlain Valley Vermont
Burlington Middlebury Lake Champlain VT Vacations
Visit the Champlain Valley Region of northwestern Vermont – comprised of Addison, Chittenden, Franklin, and Grand Isle counties. This is the most economically vibrant and fastest-growing region of Vermont. The Champlain Valley includes the Islands of Lake Champlain, and Burlington, the state's largest city.
The former IBM, and IDX are located here. Northwestern Vermont is the state's educational center and home of UVM – University of Vermont, Vermont College, Saint Michael's College, and Champlain College. Explore Champlain Valley towns, and view Vermont photos on the town pages of Vermont Living.
Ask us about the Champlain Valley vacations, real estate, lodging, or share comments. To feature your business, contact us.

inns | hotels | resorts | rentals | attractions | dining | real estate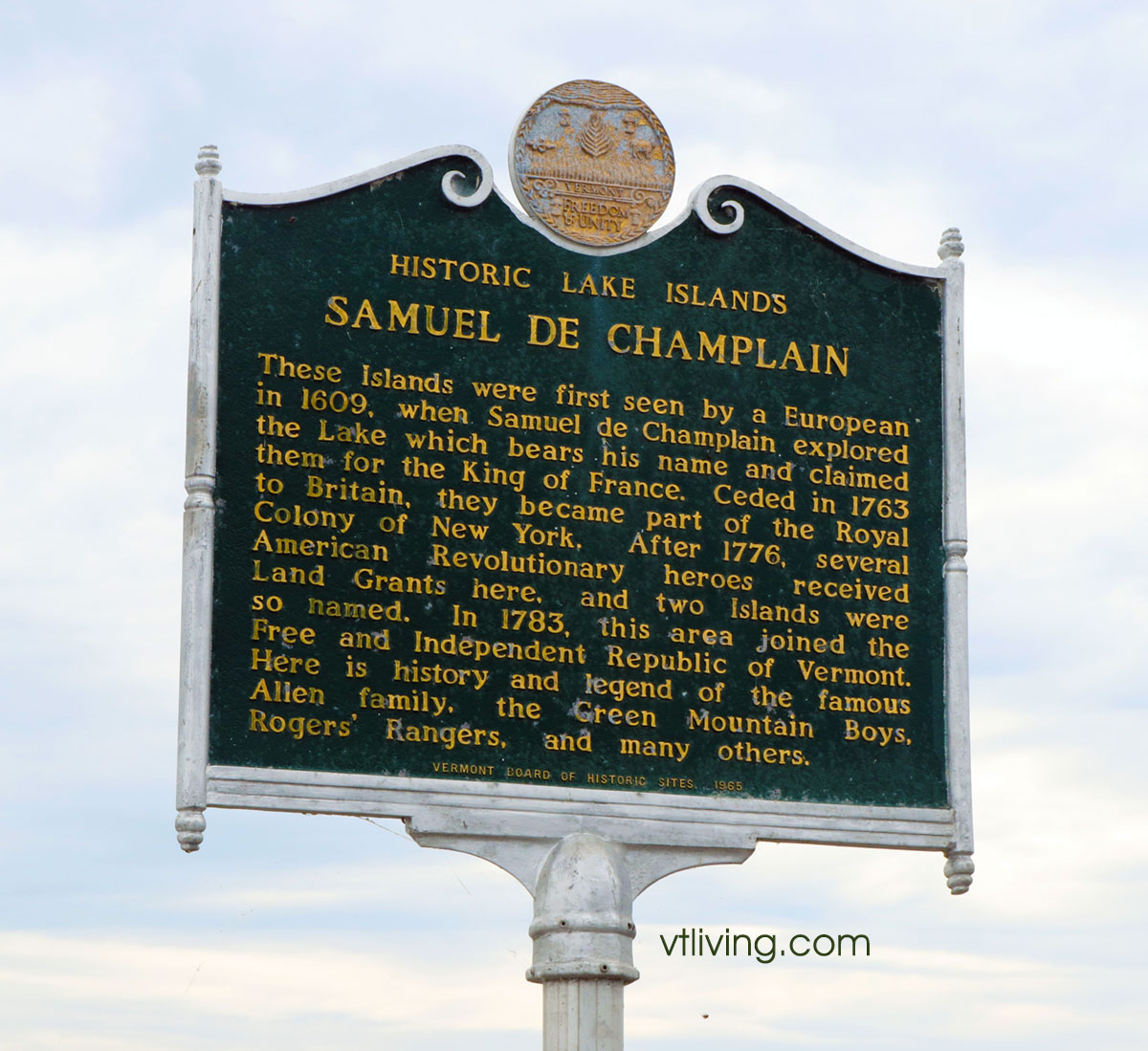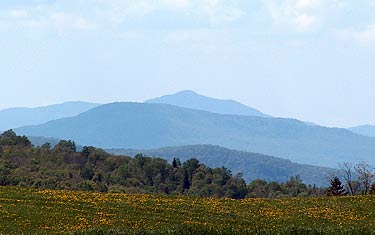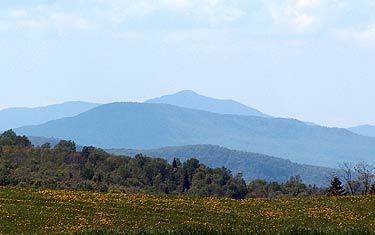 ---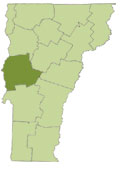 Addison County VT
Population: 36,821
County Seat: Middlebury
Towns – Addison, Bridport, Bristol, Cornwall, Ferrisburg, Goshen, Granville, Hancock, Liecester, Lincoln, Middlebury, Monkton, New Haven, Orwell, Panton, Ripton, Salisbury, Shoreham, Starksboro, Vergennes, Waltham, Weybridge, Whiting
---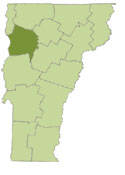 Chittenden County VT
Population: 158,504
County Seat: Burlington
City – Burlington
Towns – Bolton, Charlotte, Colchester, Essex, Hinesburg, Huntington, Jericho, Milton, Richmond, Shelburne, South Burlington, St. George, Underhill, Westford, Williston, Winooski
Villages – Essex Junction
Gores, Grants, Unincorporated Places – Buels Gore
---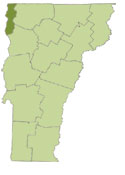 Grand Isle County VT
Population: 6,970
County Seat: North Hero
Towns – Alburg, Grand Isle, Isle La Motte, North Hero, South Hero
Villages – Alburgh Village
---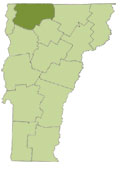 Franklin County VT
Population: 47,746
County Seat: St. Albans
Towns – Bakersfield, Berkshire, Enosburgh, Fairfax, Fairfield, Fletcher, Franklin, Georgia, Highgate, Montgomery, Richford, Sheldon, St. Albans, Swanton
Villages – Enosburgh Falls, Swanton Village
---
| Photo | Title | Price | Buy |
| --- | --- | --- | --- |
| | A Paddler's Guide to the Champlain Valley: Exploring the Rivers, Creeks, Wetland and Ponds | $17.37 | On Sale Now |
| | 100% Raw Honey By Champlain Valley Apiaries 5lb | $66.50 ($0.83 / Fl Oz) | On Sale Now |
| | Nature Walks in Northwest Vermont and the Champlain Valley | $4.95 | On Sale Now |
| | Buffalo Games - Vermont Maple Tree Tappers - 500 Piece Jigsaw Puzzle | $10.99 | On Sale Now |
| | Thomas Kinkade Sound Cuckoo Clock | $49.75 | On Sale Now |
| | LAKE CHAMPLAIN CHOCOLATES Traditional Hot Chocolate Mix, 16 OZ | $21.92 ($1.37 / Ounce) | On Sale Now |
| | Lake Champlain, Vermont, New York, Sailboat Graphic Hoodie | $31.98 | On Sale Now |
| | Lake Champlain Marshmallow Organic Hot Chocolate, 16 Servings, 1 Pound (2 Pack) | $33.95 ($16.98 / Count) | On Sale Now |
| | Vintage Map - Lake Champlain from Cumberland Head to Ligonier Point, 1917 Nautical NOAA Chart - Vintage Wall Art - 33in x 44in | $109.99 | On Sale Now |
| | Swans on a Lake - Canvas Art Print - Artwork - Wall Art Canvas - Classic Art | | On Sale Now |

Vermont Products | Visit VT Towns | FWM 24/7 Shopping

Country Weddings | New England Recipes
VT Inns | Red Sox Gifts | Travel Destinations
Fitness and Sports Products On Sale Now
Free World Mall

Country Weddings | New England Recipes
VT Inns | Red Sox Gifts | Travel Destinations