Norwich University
Vermont Military Colleges & Universities

Norwich University is located in the southeastern corner of Vermont.  Ask us about VT Colleges or share your Norwich University comments.
Norwich University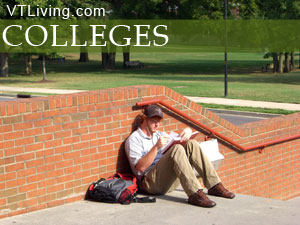 Founded in 1819 as "The American Literary, Scientific, and Military Academy", Norwich University is the earliest and one of the most prestigious military academies in the nation; steeped in the idea of a liberal, yet firm curriculum that facilitates learning. Norwich still stands in the shadow of its founder, Captain Alden Partridge, and holds true to the ideals he based his development of the university upon.
Captain Partridge believed that life learning could not come from books alone. Education was, and still is something that is experienced, not simply learned. Captain Partridge devised a system of learning that was not purely based in military science, nor was it based purely in liberal arts and science. His system of education used teachings from the military history of our nation and a broad base of liberal studies. Within that system, the teachings were not kept separate from one another, military teachings referenced civilian studies and vice versa.
Shortly after the founding of Norwich in 1819, the academy pursued a charter in Connecticut, but the request was refused. The academy resided in Norwich, Vermont for approximately 47 years. Tragically, the south barracks of Norwich were burned in 1866. That same year, the college was moved to Northfield, Vermont.
Through the next 137 years, Norwich University went through a multitude of changes and expansion. New barracks have been built, cavalry units have been initiated and terminated, initiation and changes of the Reserve Officers Training Corps (ROTC) have taken place, a statue of Alden Partridge was erected, and sadly, the university has also seen the effects of two world wars.
Norwich University has had an astonishing history thus far. One can only hope that tradition will continue, and the spirit of Norwich and academies like it will live on indefinitely. Visit our Northfield, Vermont feature story or Northfield, VT townpage for more information.
inns | hotels | resorts | rentals | attractions | dining | real estate

Vermont Products | Visit VT Towns | FWM 24/7 Shopping

Country Weddings | New England Recipes
VT Inns | Red Sox Gifts | Travel Destinations
Fitness and Sports Products On Sale Now
Free World Mall

Country Weddings | New England Recipes
VT Inns | Red Sox Gifts | Travel Destinations