Vermont Flu Season
Avoiding the Influenza Virus – Flu IQ Test – Flu Symptoms & Vaccine Information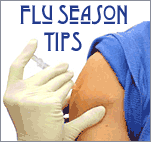 Flu Season is upon us. How much do you think you know about the causes, cures, and ways to avoid the flu? take the Flu IQ Test and find out. The US Government wants you to know more about the illness known as "the Flu" or illnesses caused by a wide range of different influenza viruses. Flu effects can range from mild to deadly. Most people get the flu at least once in their lifetime most recover from the flu without permanent damage or problems. Ask us about Flu Season or share comments.
Vermont FLu Season – Health Care Providers
Vermont Flu Season
The US Centers for Disease Control works with states to monitor influenza outbreaks in the country. Annual outbreaks of the seasonal flu usually occur during late fall through early spring. Most people have natural immunity. A flu pandemic happens when a new influenza A virus strain appears. Flu-related deaths average 23,600 per year in the United States. Each year 5 to 20 percent of the population gets the seasonal flu.
Avoiding the FLU
Getting vaccinated is the best protection. If you contract the flu see your doctor.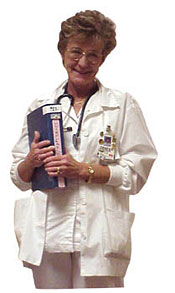 Antiviral medications can make your illness milder and shorter in duration.
General Health Tips
– Cover your nose and mouth with a tissue when you sneeze or cough
– Wash your hands often – Avoid touching your eyes, nose, or mouth (an easy way to spread germs)
– Avoid close contact with sick people
– Stay home at least 24 hours after you no longer have a fever (without Tylenol or other medication)
– If you are sick limit your contact with others
FLU Symptoms
Symptoms caused by the influenza viruses may include fever, coughing, sore throat, runny or stuffy nose, headache, body pains, chills, and fatigue, or lack of energy.
Take The FLU IQ Test
The US Center for Disease Control has put together a clever 10-question online test for you. Take the FLU IQ and have a healthy season. Special thanks to the US Department of Health and Human Services.
The Vermont Department of Health is part of the Agency of Human Services, they may be reached by telephone at 802-863-7200.
FLU AND COLD MEDICATIONS

Kit Includes: Adhesive fabric and plastic bandages, antibiotic ointments, BZK antiseptic towelettes, burn cream packets, aspirin, ibuprofen, gauze roll and pads, wound closures, cold pack, and other multi-use items for any potential emergency
Convenient Packaging: Fabric case with clear plastic pockets for organization and easy access to first aid supplies in an emergency
Compact and Spacious: Two separate layers with individual compartments make retrieval easy and quick. Soft sided, zippered case great for travel and on the go use
First Aid Care Ideal For: First aid care for home, travel, and on the go use
Shop free, anytime at Free World Mall.
VT Lodging Guide | VT Maps | VT Attractions | VT Realty

Vermont Products | Visit VT Towns | FWM 24/7 Shopping

Country Weddings | New England Recipes
VT Inns | Red Sox Gifts | Travel Destinations
Free World Mall

Country Weddings | New England Recipes
VT Inns | Red Sox Gifts | Travel Destinations