Champlain Valley VT Fall Foliage Drives
Burlington Middlebury Lake Champlain Essex VT Fall Auto Drives

Take a fall foliage drive through the Champlain Valley of Vermont. Find outstanding restaurants, inns, resorts and hotels. Burlington, Essex, St. Albans, Middlebury, Bolton Valley, Underhill, and Colchester are located here. The Champlain Valley of Vermont is one of the nation's prettiest places to view fall foliage. Please share your Vermont fall foliage experiences. To feature your Vermont business, contact us.
Champlain Valley Vermont Fall Foliage Tours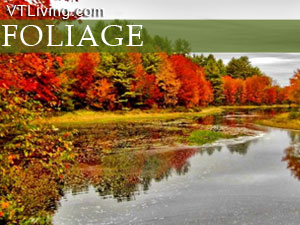 Burlington, Vermont Area Foliage Tour:
Start your drive in the Village of Essex Junction, Vermont heading north on Rte. 15 to Rte. 104 East to Cambridge where you turn left onto Rte. 108 North to Enosburg Falls and the junction of Rte. 105.  Follow Rte. 105 West to the junction of Rte. 78 to Swanton.  From Swanton take Rte. 78 onto the Lake Champlain Islands to the town of Alburg where you meet up with Rte. 2.  Follow Rte. 2 South through the islands and back to the mainland and the junction of Rte. 2A, leading back to Essex Junction.  
Middlebury, Vermont Area Foliage Tour:
From East Middlebury, Vermont follow Rte. 125 East to Middlebury Gap, where you can savor the unique natural beauty that was Robert Frost's inspiration.  On the west side of the Gap is the Robert Frost Wayside and Interpretive Trail.  Further along Rte. 125 is the Texas Falls Recreation Area.  Continue into the Village of Hancock and the junction of Rte. 100.  Follow Rte. 100 North to Granville and the White River Road, which winds along the White River headwaters offering scenic views and picnic areas.  Follow the same routes back to East Middlebury, or continue north from Granville to the Villages of Warren and Waitsfield, where you can pick up Rte. 17 for a different drive back to East Middlebury Village.
inns | hotels | resorts | rentals | attractions | dining | real estate
Champlain Valley VT Fall Foliage Drives
Burlington, Middlebury, St. Albans, the Islands of NW Vermont
North Central VT Fall Foliage Drives
Montpelier, Barre, Randolph, foliage, Stowe, Mad River Valley
Northeast Kingdom VT Fall Foliage Drives
St. Johnsbury, Newport, Barton, Lyndonville, Burke, Jay, Island Pond
South Central VT Fall Foliage Drives
Rutland, White River Jct., Woodstock, Quechee, Brandon, Killington, Ludlow, Weston, Chester
Southern VT Fall Foliage Drives
Bennington, Brattleboro, Manchester, Arlington, Newfane, Mt. Snow area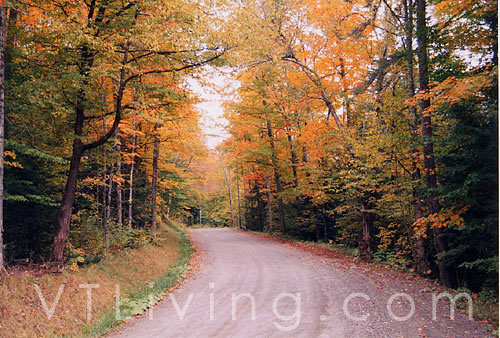 Vermont Products | Visit VT Towns | FWM 24/7 Shopping

Country Weddings | New England Recipes
VT Inns | Red Sox Gifts | Travel Destinations
Fitness and Sports Products On Sale Now
Free World Mall

Country Weddings | New England Recipes
VT Inns | Red Sox Gifts | Travel Destinations