Vermont Scenic Fall Foliage Road Tours
Scenic Vermont Roads – Auto Drives & Roadways

The Fall Foliage Season is the busiest time of the year for many Vermont inns, hotels, restaurants, attractions, and other local VT businesses. Find out about the "Magic of the Season" and discover how to find the perfect time to see the Autumn splendor. The state of Vermont is one of the nation's prettiest places to view fall foliage. Vermont has an abundance of paved, easy-to-navigate, back roads and by-ways ideal for exploring and photographing Fall Foliage. This northern New England offers mountain vistas, valley panoramas, and sparkling lakes. Ask us about Vermont fall foliage drives or share your Autumn in Vermont experiences. To feature your Vermont business, contact us.
Vermont Fall Foliage Scenic Drives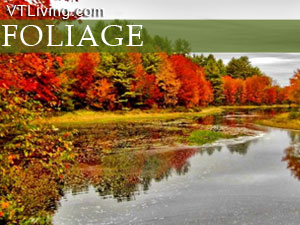 Take I-91 North from St. Johnsbury to the Canadian border and the town of Newport, Vermont. Exit I-91 in Derby Line, Vermont. The town sits on the US Canada border and is where you'll find the historical Haskell Opera House and the Birchwood Inn. The highest elevation of Interstate 91 is located about half-way between St. Johnsbury and Newport. This area of the highway now includes views of Wind Turbines and is known as "Sheffield Heights". Southern Quebec also offers outstanding vistas from the highway, which becomes I-55 in Canada.
Fall Foliage season is a great time to visit Montgomery. You'll find the Phineas Swan Country Inn located here, a wonderful place to stay. For a colorful and adventurous journey crossing the Long Trail, take Rt. 58 West in Lowell to Rt. 242 in Montgomery Center. There's plenty of opportunities to park and hike, and a scenic photo is guaranteed.
Another rural, northern Vermont Scenic Fall Drive will bring you north and then east. Take Rt. 114 from Lyndonville to Canaan, but do be wary of the moose, which are most often seen in the early morning and early evening hours. Moose vehicle collisions are most often deadly, unfortunately for both humans and moose.
---
Northwestern Vermont Fall Foliage Tours
Take I-89 North from Burlington to St. Albans for some breathtaking views of the Champlain Valley. For a slower pace try Rt. 104 from Fairfax to St. Albans.  For views of Lake Champlain, apple orchards, and the distant mountains of Vermont, New York, and Quebec, cruise through the islands of North and South Hero on Rt. 2 off I-89 Exit 17.
---
Central Vermont Fall Foliage Tours
Take Exit 1 off I-89 onto Rt. 4 and drive from Quechee to Fair Haven, or turn south on Rt. 7 in Rutland and follow to Manchester and Bennington.  For an incredible journey through the mountains of Central Vermont, take Exit 8 off I-89 in Middlesex to Rt. 100B and follow south to Rt. 17 and on to Rt. 23 south into Middlebury.
---
Southern Vermont Fall Foliage Tours
Take I-91 North to Exit 2, Rt. 9, and follow west through the southern end of the Green Mountains across to Bennington. Turn right in Wilmington onto the amazing Rt. 100 North, which runs the entire length of Vermont through the heart of the Green Mountain range. If you take exit 7 off I-91, scenic Rt. 11 will take you across Vermont to Manchester Center.
For added fun and the thrill of discovering a fresh Vermont scene, try one of Vermont's dirt roads.  The State is filled with thousands of miles of 'dirt' and 'gravel' roads, most of which are quite safe and passable, even for two-wheeled vehicles or rear-wheel-drive sedans. So, go for it!
---
Note:  Private roads are usually marked and should be avoided. Remember to observe the local speed limits, which is 50 mph on most Vermont secondary roads. Vermont Living thanks for not trashing Vermont.
When is the best time to schedule your Fall Foliage Tour?
How can you guaranty Fall Foliage Accommodations?
Check out Fall Foliage FAQs
Remember to book your accommodations early – making sure you have guaranteed reservations before arriving; Visit during midweek periods to avoid excessive crowds; And, plan an extended stay so you can enjoy all Vermont has to offer!
Visit Foliage Update for your daily fall foliage report, Fall Foliage Tips, and a Fall Foliage Picture Tour.
Champlain Valley VT Fall Foliage Drives
Burlington, Middlebury, St. Albans, the Islands of NW Vermont
North Central VT Fall Foliage Drives
Montpelier, Barre, Randolph, foliage, Stowe, Mad River Valley
Northeast Kingdom VT Fall Foliage Drives
St. Johnsbury, Newport, Barton, Lyndonville, Burke, Jay, Island Pond
South Central VT Fall Foliage Drives
Rutland, White River Jct., Woodstock, Quechee, Brandon, Killington, Ludlow, Weston, Chester
Southern VT Fall Foliage Drives
Bennington, Brattleboro, Manchester, Arlington, Newfane, Mt. Snow area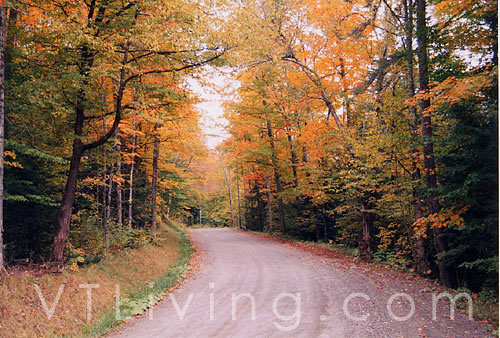 Vermont Products | Visit VT Towns | FWM 24/7 Shopping

Country Weddings | New England Recipes
VT Inns | Red Sox Gifts | Travel Destinations
Fitness and Sports Products On Sale Now
Free World Mall

Country Weddings | New England Recipes
VT Inns | Red Sox Gifts | Travel Destinations