Vermont Fall Foliage Vacation Tips
VT Fall Foliage Leaf Peeping Tips

The Fall Foliage Season is the busiest time of the year for many Vermont inns, hotels, restaurants, attractions and other businesses – VT Fall Foliage Vacation Tip Number One is Book your lodging reservations in advance. Find out about the "Magic of the Season" and discover how to find the perfect time to see the Autumn splendor. Ask us about Vermont fall foliage vacations or share experiences. To feature your Vermont business, contact us.
Vermont Fall Foliage Tours & Drives Guide
Following is a list of Fall Foliage Tips to help ensure your Vermont foliage vacation is everything you hoped it would be:
Make fall foliage season lodging reservations well in advance, especially if you plan to visit during the first two weekends of October.
Plan to visit during midweek periods when traffic and crowds are at a minimum.
Innkeepers will often require a minimum two-night or three-night stay during foliage season, especially on weekends.
Expect to make an advance deposit to guaranty your lodging reservation, and be sure you understand the innkeeper's policy on refunds for cancellations.
Plan a multi-night stay in a hotel, motel, inn, or resort area with day trips to surrounding sites, activities, andattractions.
Plan to visit local events that include fall foliage festivals, apple and harvest festivals, craft fairs, and antique shows.  Click on the maps below to see foliage events by region.
Bring warm clothing – the daytime temperature can reach 60 degrees, but can also be as low as 30 degrees with sleet or snow.  Evening and night temperatures usually plummet into the 20s or low 30s.
Pick your driving routes ahead of time to ensure the most visibility.  It can get very frustrating driving around in circles and not finding what you are looking for.
Expect to wait in line at attractions and restaurants, especially on weekends and during peak times.
Watch out for moose!  October is prime breeding time and moose are rampant.
When is the best time to schedule your Fall Foliage Tour?
How can you guaranty Fall Foliage Accommodations?
Check out Fall Foliage FAQs
Remember to book your accommodations early – making sure you have guaranteed reservations before arriving; Visit during midweek periods to avoid excessive crowds; And, plan an extended stay so you can enjoy all Vermont has to offer! 
Visit Foliage Update for your daily fall foliage report, Fall Foliage Tips, and a Fall Foliage Picture Tour.
Champlain Valley VT Fall Foliage Drives
Burlington, Middlebury, St. Albans, the Islands of NW Vermont
North Central VT Fall Foliage Drives
Montpelier, Barre, Randolph, foliage, Stowe, Mad River Valley
Northeast Kingdom VT Fall Foliage Drives
St. Johnsbury, Newport, Barton, Lyndonville, Burke, Jay, Island Pond
South Central VT Fall Foliage Drives
Rutland, White River Jct., Woodstock, Quechee, Brandon, Killington, Ludlow, Weston, Chester
Southern VT Fall Foliage Drives
Bennington, Brattleboro, Manchester, Arlington, Newfane, Mt. Snow area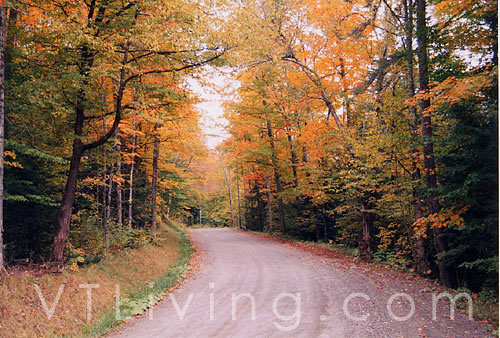 Vermont Products | Visit VT Towns | FWM 24/7 Shopping

Country Weddings | New England Recipes
VT Inns | Red Sox Gifts | Travel Destinations
Free World Mall

Country Weddings | New England Recipes
VT Inns | Red Sox Gifts | Travel Destinations