Vermont Fall Foliage Drives
Scenic Vermont Roads with Great Autumn Views

Vermont Fall Foliage season is a great time to take a drive and experience the colors of the season. Vermont is known the world over for it's stunning fall foliage color palette. From the rolling farmlands and lakefront views to the quaint villages and fiery Green Mountains, find the perfect view of Vermont's fall foliage. Fall foliage drives are more than an Autumn past-time they are a passion for many Vermonters. Get on a back road and find out why. Ask us about Vermont fall foliage vacations or share experiences. To feature your Vermont business, contact us.
Scenic Vermont Fall Foliage Drives

Exit off of I-91 in St. Johnsbury, take a right and head north on US Route 5 through the town of Lyndonville then take a right onto VT Route 114 north toward East Burke, just a few hundred yards from the Rt. 5 & Rt. 114 junction look for Darling Hill Road on your left. This picture perfect dirt road features wonderful fall views. If you get hungry the Jennifer's Restaurant at the Wildflower Inn serves lunch and dinner. Just past the Wildflower Inn, you'll approach beautiful and scenic views of Burke Mountain. Bear right, head down the hill and you will be back on VT Route 119 in East Burke,VT.


CHITTENDEN MOUNTAIN FOLIAGE TOUR
One of our favorite fall foliage tours – because it is also a fantastic place to view Vermont Fall foliage.


SOUTH VERMONT LOOP
Follow Route 7A from Manchester Center, south to South Shaftsbury. From South Shaftsbury take Route 67 to Route 67A in Old Bennington. Continue to Pownal Center via Bennington and South Stream Road (Morgan Street). Drive Route 7 from Pownal Center to Williamstown, Massachusetts. Take Route 2 east to Route 8 north to Searsburg, Vt. From Searsburg, take Route 9 east for a short distance, then, via Somerset road, an unpaved road, you can take a beautiful side trip to Somerset Reservoir. Retrace your steps to Route 9 and travel west to Bennington. Take Route 7 north from Bennington to Manchester Depot. <more Southern VT info>


FIVE COVERED BRIDGES
A great route to view multiple covered bridges in Vermont is Route 109, between Belvedere and Jeffersonville, Vermont. You will see the first three bridges in the village of Waterville. Once you have enjoyed Waterville's covered bridges, continue along Route 109 until you come to Back Road, which offers two more beautiful bridges, and reconnects you with Route 109 again. <VT Covered Bridges>


WESTERN LOOP
Starting in Rutland, take Route 4 east to Bridgewater Corners. Then follow Route 100A to Route 100 south. At the junction, take Route 103 west, then turn onto Route 140 west to Wallingford. Travel onto Route 7 south to Danby, turn onto town highway 33 west towards Pawlet. Once in Pawlet, drive along Route 30 north towards Hubbardton. Turn right onto St. John's Road a few miles north of Hubbardton, then follow Burr Pond Road. Take Long Swamp Road towards Brandon. Once in Brandon, drive along Route 7 into Proctor before following Route 3 back into Rutland.


STOWE – MORRISVILLE LOOP
From Vermont I-89, take the Waterbury Exit to Rte. 100 and follow into Stowe Village and the junction of Rte. 108 – The Mountain Rd. Follow Rte. 108 northwest through Smuggler's Notch to Jeffersonville and the junction of Rte. 15. Follow Rte. 15 as it goes slightly north before turning southeast to the Village of Morrisville and the junction with Rte. 100 taking you back to Stowe Village. <Stowe Mountain Resort>


MID MOUNTAIN FOLIAGE TOUR
Catch stunning mountain foliage colors surrounding three Vermont ski resorts, before stopping at the village of Chester for a break, a bite to eat, and a trip into history. From Burlington, take Route 100 south. This lovely road will take you past Sugarbush Ski Resort, Killington Ski Resort, and Okemo Ski Resort, before turning onto Route 103 south into Chester, Vermont.


MOLLY STARK TRAIL
Route 9, otherwise known as Molly Stark Trail, takes you across beautiful southern Vermont from the New York border to the New Hampshire border. This short drive allows you to enjoy the beautiful architecture and stunning scenery of both Bennington and Brattleboro, Vermont, as well as many quaint little villages like Woodford, Searsburg and Wilmington.


THE GREEN MOUNTAIN VIEW
This 150-mile, central Vermont loop starts in the state capital of Montpelier, and offers not only the beautiful autumn colors you're looking for, but gorgeous views of the Green Mountains as well. Take Route 12 south from Montpelier to Northfield Falls, where you can enjoy four covered bridges. Continue on Route 12 from Northfield Falls to Bethel, and then on to Woodstock. Be sure to check out Quechee Gorge before continuing on Route 4 to Killington. Killington offers leaf-peeper gondola rides until October 10th. From Killington, take Route 100 to the Hancock area, then follow Route 125 to Granville. From Granville, continue on to Middlesex before returning once again to Montpelier.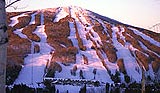 MOUNT SNOW
Start your journey in Wilmington and follow Route 9 west to Route 8 south, which will bring you to the village of Heartwellville. Follow Route 100 east through many villages, including Jacksonville. Past Jacksonville, Route 100 will once again reconnect you with Route 9. Head east on Route 9, then turn onto Lake Raponda Road, turn again onto Higley Road, and reconnect with Route 100 back to Wilmington. Head north from Wilmington on Route 100 to Mt. Snow Ski Resort, where you can take a chairlift to the summit for spectacular autumnal views. <Mount Snow Resort>


CHAMPLAIN SMORGASBORD
This loop offers a diverse range of scenery for you to enjoy as you travel north from the village of Cambridge. You will see rolling hills, rivers, mountains, islands, covered bridges and quaint Vermont villages. Head north on Route 108 from Cambridge to Enosburg Falls, where it changes to Route 105. Continue on Route 105 west until you come to the Route 105/ 78 junction. Follow Route 78 into the Champlain Islands. Route 2 will take you through the Islands and the villages of Alburg, Grand Isle and South Hero. Follow Route 78 until you are back on the mainland, and then take Route 2A to Essex Junction, before catching Route 15 back into Cambridge.

Champlain Valley VT Fall Foliage Drives
Burlington, Middlebury, St. Albans, the Islands of NW Vermont
North Central VT Fall Foliage Drives
Montpelier, Barre, Randolph, foliage, Stowe, Mad River Valley
Northeast Kingdom VT Fall Foliage Drives
St. Johnsbury, Newport, Barton, Lyndonville, Burke, Jay, Island Pond
South Central VT Fall Foliage Drives
Rutland, White River Jct., Woodstock, Quechee, Brandon, Killington, Ludlow, Weston, Chester
Southern VT Fall Foliage Drives
Bennington, Brattleboro, Manchester, Arlington, Newfane, Mt. Snow area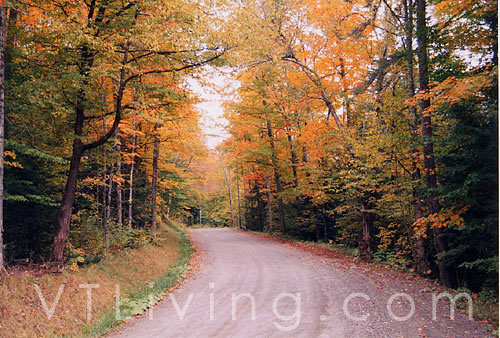 Vermont Products | Visit VT Towns | FWM 24/7 Shopping

Country Weddings | New England Recipes
VT Inns | Red Sox Gifts | Travel Destinations
Fitness and Sports Products On Sale Now
Free World Mall

Country Weddings | New England Recipes
VT Inns | Red Sox Gifts | Travel Destinations