Vermont Green Dining
Green Hotels VT Green Inn Restaurants Vermont Green Eco-Friendly Initiative

Welcome to the Vermont Living – Vermont Green Lodging and Dining Guide. We are proud of the efforts that many Vermont lodging properties are making to help save and protect the environment. This section will be updated regularly to present current news about Vermont Green Business Practices including; Vermont Green Hotels, Green Inns, and other Vermont eco-friendly and environmentally conscious businesses.
To feature your Vermont lodging or restaurant business, contact us.
Vermont Green Business – VT Cafes, Pubs & Restaurants
 Going Green in the Green Mountain State
Green is more than the color of money. The new green is earth-friendly, and eco-conscious and signifies that you care about the environment. Green businesses care about the planet (Mother Earth) and are taking proactive measures. You – as a Vermonter or a visitor to Vermont – can do your part by seeking out eco-friendly businesses and Vermont green lodging accommodations.
 What is Vermont Green Dining?
The basic premise is that Green Hotels, Inns, and Restaurants are taking action to help save energy and minimize their carbon footprint on Mother Earth. The most direct route to achieving this is by either growing their own produce or buying local, organic foods from area farms. Not only does this help to support the local economy, but it also guarantees the freshest, highest-quality produce for restaurants and their patrons. By steering clear of mass-produced or packaged foods, Vermont restaurants and inns are able to offer delicious, tasty meals.



If you have a suggestion on how a lodging property or dining establishment can save energy, please share it. If your lodging property would like to be included on this page about Vermont Green Friendly Dining, please contact us.
Vermont Living would like to thank you for supporting Vermont's Green Hotels, Inns, and other Green Businesses. If you have questions about an individual property's Green Lodging programs, contact the inn or hotel directly and inquire in advance of your stay. Many hoteliers and innkeepers are proud of their efforts to help save the environment and are happy to discuss their efforts with you.


The Norwich Inn, 325 Main Street, Norwich, VT 05055
Vermont brewery tradition was revived at the Norwich Inn in 1993 when Jasper Murdock's Alehouse began producing traditional English-style ales in 5-gallon glass jugs. By 1995, an historic livery building was renovated and outfitted with a new four-barrel brew house, enabling 125-gallon batches. The vessels are now larger, but the Jasper Murdock Alehouse remains one of the smallest breweries in America. These hand crafted beers are sold only at the Inn. Call ahead and place your an order to pick up when you come to the Inn. The Norwich Inn offers an extensive, diverse and moderately priced menu incorporating traditional pub favorites with elegant dinner options. We have nightly dinner and wine specials that can be enjoyed in our pub or dining room 7 nights a week. An Inn has been on the site since 1797; the current Victorian Structure since 1890. We offer 38 guestrooms, Pub, Dining Room, and Microbrewery.
Visit Jasper Murdock Alehouse at Norwich Inn
---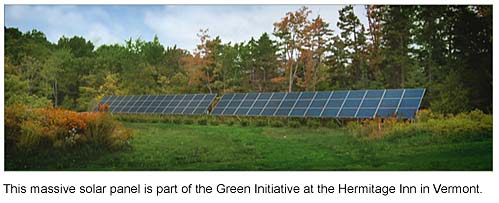 SHOP SALE ITEMS

| Photo | Title | Price | Buy |
| --- | --- | --- | --- |
| | Amerileather Brown Ostrich Print Leather Three Piece Set Traveler | $335.28 | On Sale Now |
| | Amerileather Waxy Brown Leather Two Piece Set Traveler | $231.98 | On Sale Now |
| | American Flyer Luggage Madrid 5 Piece Spinner Set, Brown, One Size | $199.99 | On Sale Now |
| | Amerileather Brown Ostrich Print Leather Two Piece Set Traveler | $213.18 | On Sale Now |
| | steve madden Luggage Set 4 Piece Softside Expandable Lightweight Suitcase Set With 360 Spinner Wheels Travel Set (Black) | $386.10 | On Sale Now |
| | CO-Z Vintage Luggage Sets, 2 Piece Retro Suitcase with Spinner Wheels TSA Lock and Carry On Briefcase, Large 24" Trunk Small 12" Train Case Leather Travel Luggage Set for Women Men, Beige | $153.99 | On Sale Now |
| | American Tourister Fieldbrook XLT Softside Upright Luggage, Black, 4-Piece Set (BB/WD/21/25 UP) | $80.00 | On Sale Now |
| | WITZMAN Travel Backpack for Men Women Carry on Luggage Backpack Canvas Duffel bag with Shoe Compartment 22.5 inch(A2021 big size black) | $83.57 | On Sale Now |
| | Amazon Basics Vienna Spinner Suitcase Luggage - Expandable with Wheels - 26.7 Inch, Black | $117.06 | On Sale Now |
| | Handmade Leather Duffle Bag | Full Grain Leather | TSA Approved Cabin Sized Duffel | Vintage Classic Style with Modern Outlook | Carry On Gifts for Men and Women (Brown, 20 inches) | $119.45 | On Sale Now |
| | SwissGear Sion Softside Expandable Roller Luggage, Dark Grey, 3-Piece Set (21/25/29) | $294.34 | On Sale Now |
| | Rockland London Hardside Spinner Wheel Luggage, Charcoal, 3-Piece Set (20/24/28) | $149.99 | On Sale Now |
| | steve madden Designer Luggage Collection- 3 Piece Softside Expandable Lightweight Spinner Suitcases- Travel Set includes Under Seat Bag, 20-Inch Carry on & 28-Inch Checked Suitcase (Harlo Gray) | $349.99 | On Sale Now |
| | Large Leather 32 Inch Luggage Handmade Duffel Bag Carryall Weekender Travel Overnight Gym Sports Carry On For Men And Women (32 inch) | $98.99 | On Sale Now |
| | DELSEY Paris Chatelet Air Hardside Luggage, Spinner Wheels, Chocolate Brown, Carry-on 21 Inch | $349.99 | On Sale Now |
| | Kenneth Cole REACTION Diamond Tower Collection Lightweight Hardside Expandable 8-Wheel Spinner Travel Luggage, Black, 2-Piece Set (20" & 28") | $211.24 | On Sale Now |
| | London Fog Westminster, Black, (Pack of 4) | $348.32 | On Sale Now |
| | Steve Madden Designer Luggage Collection - 3 Piece Softside Expandable Lightweight Spinner Suitcase Set - Travel Set includes 20 Inch Carry on, 24 Inch & 28-Inch Checked Suitcases (Harlo Black) | $349.99 | On Sale Now |
| | 24 Inch Genuine Leather Duffel | Travel Overnight Weekend Leather Bag | Sports Gym Duffel for Men | $119.00 | On Sale Now |
| | AMERICAN TOURISTER Stratum XLT Expandable Hardside Luggage with Spinner Wheels, Pink Blush, 3-Piece Set (20/24/28) | $222.84 | On Sale Now |
| | it luggage Duo-Tone 3 Piece Softside 4 Wheel Spinner, Peach/Sea Teal, 3 Pc Set | $211.40 | On Sale Now |
| | GM Accessories 22970472 Five-Piece Luggage Set in Jet Black with Crossed Flags Logo | $886.61 | On Sale Now |
| | Kenneth Cole REACTION Diamond Tower Collection Lightweight Hardside Expandable 8-Wheel Spinner Travel Luggage, Black, 2-Piece Set (20" & 28") | $211.24 | On Sale Now |
| | Travelpro Runway 2 Piece Luggage Set, Carry-on & Convertible Medium to Large 28-Inch Check-in Hardside Expandable Luggage, 8 Spinner Wheels, TSA Lock, Hardshell  Suitcase, Teal Blue | $269.99 | On Sale Now |
| | Samsonite Solyte DLX Softside Expandable Luggage with Spinner Wheels, Midnight Black, 2-Piece Set (20/25) | $423.95 | On Sale Now |

Vermont Products | Visit VT Towns | FWM 24/7 Shopping

Country Weddings | New England Recipes
VT Inns | Red Sox Gifts | Travel Destinations
Fitness and Sports Products On Sale Now
Free World Mall

Country Weddings | New England Recipes
VT Inns | Red Sox Gifts | Travel Destinations