The Hartness House

The Hartness House in southern Vermont provides lodging and dining services.  Please share your Hartness House reviews and comments. Follow the links below for current rates, lodging reviews, and room reservations.
The Hartness House

Springfield, Vermont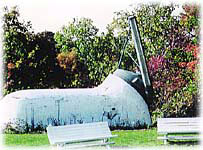 One of the most unique inns in New England is located in Springfield Vermont – The Hartness House has a most colorful and unique past, a past that remains part of this Connecticut River Valley Inn.
The Hartness House is home to the James Hartness – Russell Porter Astronomy Museum and is the only inn we know of that has an underground tunnel leading to an antique 1910 Equatorial Tracking Telescope and Observatory.
The inn-based museum features important amateur astronomy instruments, telescopes, and vintage photos of astronomers' past. Guided tours of the museum are limited and only available through a reservation. Truly a unique experience and fascinating for anyone interested in the stars and planets.
The Hartness Astronomical Observatory features a 10″ Brashear refractor telescope with an equatorial tracking system that was invented and placed into operation in 1910 and patented in 1912.
The passageway to The Hartness Observatory is an adventure in itself. The Observatory is reached from the main house by way of a secret 240-foot underground tunnel!
Inn History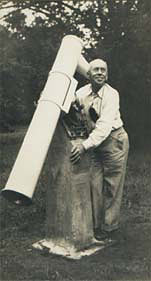 The Hartness House, an Inn and former home of Governor James Hartness was first opened as an inn in 1975. Prior to that the building was the home of James Hartness and Mrs. Lena Hartness. The mansion was completed in 1903. The most unique telescope was added in 1910.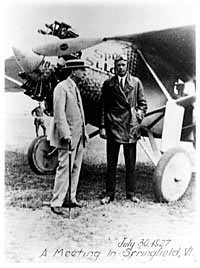 It is housed in a room 16 feet wide and 18 feet long. An underground room that provided Hartness with quiet and solitude as he worked on his many inventions.
Hartness was an avid amateur astronomer, inventor, and telescope maker. His friends included some of America's most-known celebrities. Charles Lindberg and Russell Porter (see photo left) – who is considered by many to be the father of the amateur astronomers' movement. Porter was the founder of the Springfield Telescope Makers.
While the Hartness House may be the only inn with an underground passage, secret room, and working telescope. Antique Telescopes and History are not the only reasons to visit this fine Vermont lodging establishment. The inn has a reputation for gracious hospitality and for serving outstanding meals in The Governors Room – the inn's dining room.
Hartness House also offers a selection of vacation packages and business traveler plans.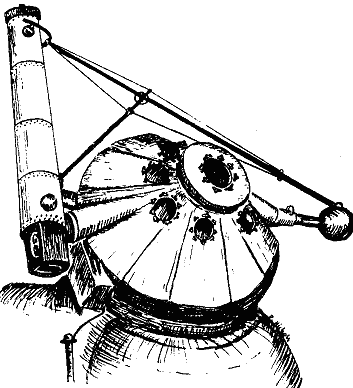 Champlain Valley VT Resort Lodging
Burlington, Middlebury, St. Albans, the Islands of NW Vermont
North Central VT Resort Lodging
Montpelier, Barre, Randolph, Waterbury, Stowe, Mad River Valley
Northeast Kingdom VT Resort Lodging
St. Johnsbury, Newport, Barton, Lyndonville, Burke, Jay, Island Pond
South Central VT Resort Lodging
Rutland, White River Jct., Woodstock, Quechee, Brandon, Killington, Ludlow, Weston, Chester
Southern VT Resort Lodging
Bennington, Brattleboro, Manchester, Arlington, Newfane, Mt. Snow area

Vermont Products | Visit VT Towns | FWM 24/7 Shopping

Country Weddings | New England Recipes
VT Inns | Red Sox Gifts | Travel Destinations
New England Living | New England Bed & Breakfast Inns
Fitness and Sports Products On Sale Now
Free World Mall

Country Weddings | New England Recipes
VT Inns | Red Sox Gifts | Travel Destinations