Vermont Health, Fitness & YOGA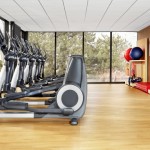 Vermont offers a wide variety of Sports and Fitness Clubs and it seems more are opening every month. The long winters are a good just one of the reasons so many Vermonters join a Health Club, GYM or Sports Center. From busy gyms to one-on-one training – you can find the ideal fitness and health program that suits your lifestyle. Ask us about Vermont Fitness Centers, Health Centers or YOGA instructors. To feature your business in Vermont Living, contact us.
Vermont Health Fitness & YOGA Training



The Dutton Berry Farmstands and Greenhouse, Route 30, Newfane, VT, Routes 11 & 30 in Manchester, VT, and Route 9 in West Brattleboro, VT | 802-365-4168
Dutton Berry Farmstands are well known for their Vermont grown produce and other unique local products. Fresh picked apples straight from our orchard are available throughout apple season. Stop in and pick up a jug of Dutton Berry Farm's fresh made apple cider, made from our home grown apples. Whether it is fresh farmer-grown fruits and vegetables, cider, Vermont maple syrup or plants, you'll enjoy visiting a true Vermont farm experience.
Visit Dutton Berry Farmstands- VT
---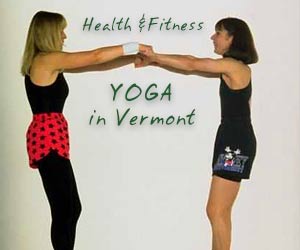 Joining a Vermont Health Club, Fitness Center or participating in YOGA is a great way to stay in shape. The number of Vermont Gyms, Fitness Centers and YOGA Classes are increasing with more options on the way from Burlington to Brattleboro.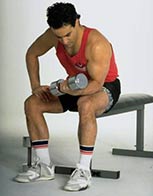 The national "chain GYMS" are not as prevalent here, but the number of smaller health and fitness centers and privately owned and operated gyms and YOGA, Reiki and other health practitioners is surprisingly large.
A  YOGA postures class (asanas) will enhance your well-being and create a sense of inner peace. Learn how to incorporate strength, balance and flexibility training with yoga. Yoga is also a great way of relieving stress and revitalizing yourself physically and mentally..
Vermont Resort and Hotel Spas offer diversity for the health-conscious individual as well as the vacationer seeking simply to relax and unwind in beautiful surroundings, while enjoying all the Green Mountain State has to offer.
Middlebury Fitness
175 Wilson Road (Behind G-Stone Motors)
Middlebury, VT
Ph: 802-3883744
This community fitness center offers a variety of membership options and reasonable rates.
Stoweflake Mountain Resort Fitness Center
1746 Mountain Road
Stowe, VT 05672
The Spa at Stoweflake offers access to unmatched fitness opportunities through its Sports and Wellness Center. Here, you'll find a fully equipped Cybex fitness center, a dedicated Spinning™ studio, a women's-only workout center, and a full roster of fitness classes from yoga to pilates.
PERSONAL TRAINING
A personal trainer is not just for the rich and famous anymore. A professional trainer can make a huge difference in your health and your shape. The reasons for working with a professional personal trainers include; Safety, knowledge of the tools and equipment, weight loss and diet. A  Personal Trainer can design a custom program that consists of cardio, strength training, flexibility and nutrition.  A Personal Trainer can also help you break through diet plateaus and assist in rehabilitation from surgery, injury or accident. A Personal Fitness Trainer can help you get into the best shape for your sport or hobby and help provide the  motivation and efficiency for you to succeed in your weight loss and health goals.

Vermont Products | Visit VT Towns | FWM 24/7 Shopping

Country Weddings | New England Recipes
VT Inns | Red Sox Gifts | Travel Destinations
Free World Mall

Country Weddings | New England Recipes
VT Inns | Red Sox Gifts | Travel Destinations