Vermont Vacation Information Sources
VT Chambers of Commerce & Tourism Info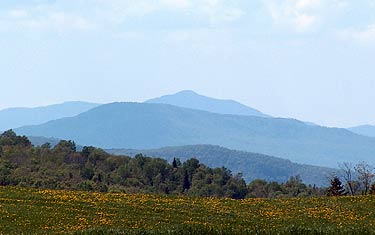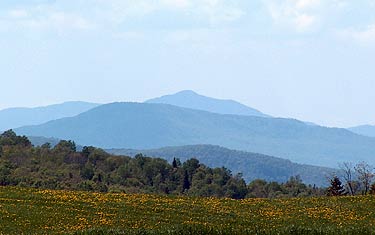 There is plenty of free travel and tourism information available from the State of Vermont. The Vermont Regional Information Centers are located along the states major interstate highways. I-91 and I-89 Information Centers are a good source of free regional and statewide vacation information. There are dozens of free catalogs and travel brochures with information about our Vermont Inns, Resorts, Restaurants, Attractions, and many other Vermont businesses. Ask us about VT Vacation Information or Relocation assistance. To share comments or to feature your Vermont business, contact us. Thank you for visiting Vermont Living Magazine.
Vermont Information Sources


Okemo Valley Regional Chamber of Commerce, 57 Pond Street, Ludlow, VT 05149 | 802-228-5830
We serve the Towns of Andover (known for VAST Snowmobile Trails), Baltimore (home to pastoral farms), Cavendish (known for trophy trout fishing); Chester (known for Arts & Antiques); Grafton (home to award winning cheese), Londonderry (home to Magic Mountain), Ludlow (home of Okemo Mountain Resort), Mount Holly (famous for Cider Days); Plymouth (home to Pres. Calvin Coolidge State Historic Site), Shrewsbury (home to Vermont's finest maple syrup), Weathersfield (home to artisan wood products) and Weston (home to the original Vermont Country Store).
Visit the Okemo Valley Chamber of Commerce - Ludlow, VT
---


The Heart of Vermont Chamber of Commerce, P.O. Box 111, Hardwick, VT 05843 | 802-624-3930
Let The Heart of Vermont Chamber of Commerce introduce you to the towns of Cabot, Craftsbury, Greensboro, Hardwick, Walden, Wolcott, Woodbury, Stannard. Cool summer lakes; miles of winter snow trails; art; agriculture; inspiration and innovation. Simply beautiful, Beautifully Simple.
Visit Heart of Vermont Chamber of Commerce
---


Great Falls Regional Chamber of Commerce, 17 Depot St., Bellows Falls, VT 05101 | 802-463-4280
The Greater Falls Regional Chamber of Commerce can help you with information on the Vermont Towns of Bellows Falls, Rockingham, Athens, Grafton, Putney, Saxton's RIver, and Westminster, along with the New Hampshire towns of Alstead, Charlestown, Walpole and North Walpole. Please visit this wonderful area of the Connecticut Valley for your next getaway.
Visit Greater Falls Regional Chamber of Commerce Website
---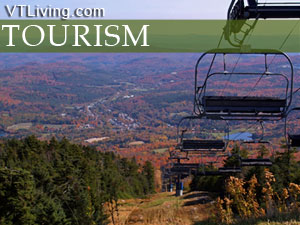 The Vermont Department of Travel & Tourism and the Vermont Chamber of Commerce will mail information to you at no charge. You may write to them at the addresses shown below. Think VT is a business-friendly initiative operated by the State of Vermont. They also can provide additional Vermont Relocation Information.
Vermont Chamber of Commerce
PO Box 37
Montpelier, VT 05601
Ph: 802-223-3443
Vermont Department of Travel & Tourism
134 State Street
Montpelier, VT 05602
Ph: 802-828-3236 / 1-800-VERMONT
The smallest (by population) of the six New England states Vermont is home to more than half a million people. For more information visit our Vermont Town Guide. For more information about New England, visit www.northernnewengland.com.
Vermont was admitted to the United States on March 4, 1791.
Vermont has many excellent colleges and universities and several fine museums and art galleries. The Vermont state motto is
Freedom and Unity

Vermont Products | Visit VT Towns | FWM 24/7 Shopping

Country Weddings | New England Recipes
VT Inns | Red Sox Gifts | Travel Destinations
New England Living Magazine
Free World Mall

Country Weddings | New England Recipes
VT Inns | Red Sox Gifts | Travel Destinations