Is It Worth a Move to Vermont for Studies
Vermont is famous for its nature, outdoor activities, and low population. It is a beautiful state of small cities, rural areas, and high-quality education. If you are thinking of moving here to study, in this guide, you'll find crucial information about it.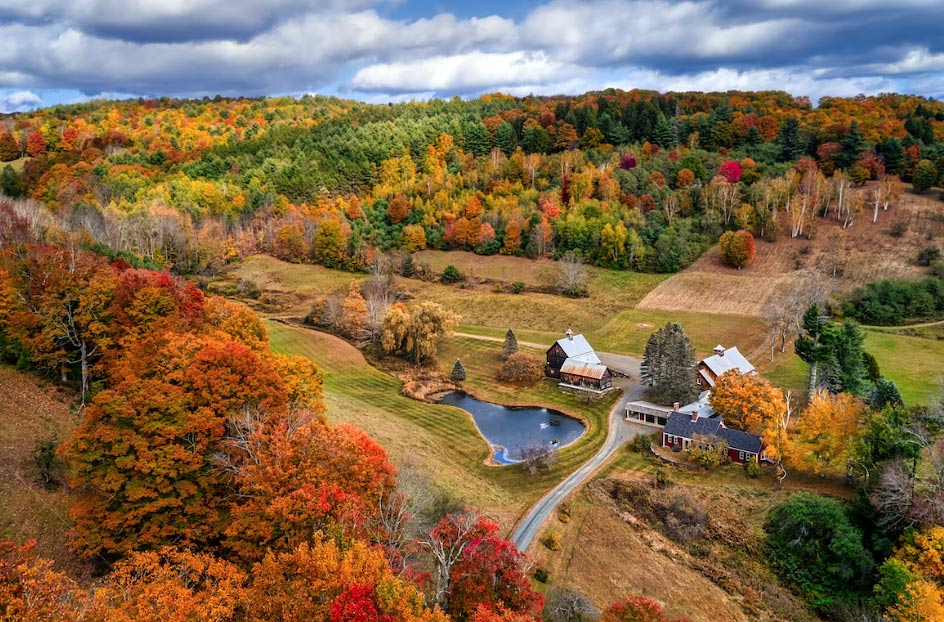 Education in Vermont
The answer to the question "is this move worth it" depends on personal circumstances, expectations, and needs. It is important to know the details to evaluate all the pros and cons.
So what is education in Vermont like? The state ranks in 5th place in the US in higher education, which is quite impressive. Green Mountain State is known for its great schools and colleges. For example, the schools here spend about $18,600 per student annually. For comparison, the national average amount is about $12,300.
On average, Vermont schools have 204 children per counselor. The average in the country is 404, which is twice more. The teacher-to-student ratio is 11, and the average in the US is 16.
What does it mean? There is more staff and more attention to children. There is also more investment in education overall. As for higher education, there are 22 colleges and universities to choose from as well as 4 campuses of out-of-state colleges. All of them have an excellent reputation.
All of that creates a perfect environment for good education from elementary school up to postgraduate courses. If you are worried that you won't be able to fulfill the college requirements, do not let it stop you from pursuing your dreams.
Living in Vermont
Surely, it is important to research what life in the Green Mountain state is like before making the big move. It is one of the most peaceful destinations in the US. It has low population density, a lot of tourist attractions, and low crime rates.
Here are some general facts you need to know about Vermont:
According to United Vans Lines, it was the number one state to move in 2018;
CNBC named it the number one state to live in in 2018;
It is the second least populated state in the US, with about 643,000 residents;
The largest cities are Burlington (44,743) and Essex (10,590);
Every year about 13 million tourists come here;
It has one of the lowest crime rates in the US;
The cost of living here is lower than the country's average;
The unemployment rate here is 2.2%, while the US average is 3.7%.
It is a pretty safe place with lots of outdoor activities and vacation spots everywhere. It has good employment prospects and a reliable educational system. Overall, it is a good place for many people that enjoy less populated areas.
Of course, those who prefer huge cities might not find this attractive. This is one thing to keep in mind before moving. There are about 68 people in a square mile in Vermont. It consists of small cities and rural areas, as well as beautiful lakes and mountains. But there won't be much vibrant nightlife here.
Also, the climate here is on the cooler side. The summers are warm and comfortable, with about 75°F outside. But winters here are notoriously cold with a lot of snow. The temperature here in winter can go from 34°F to 9°F.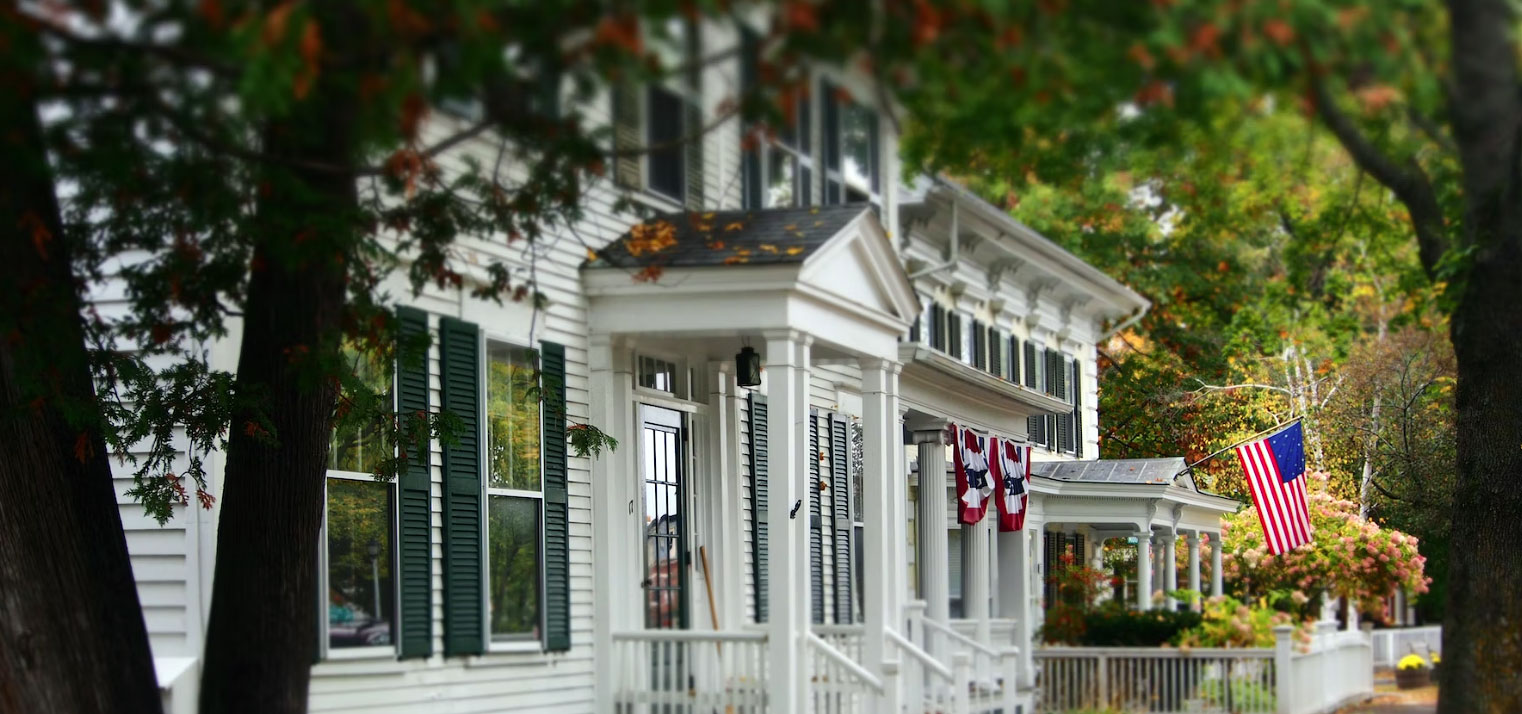 Pros and Cons of Moving to Vermont
Let's start with the advantages this state has to offer:
Good educational infrastructure. This includes 22 colleges and universities with good acceptance rates
High-quality education from elementary to university level
Lower costs of living compared to the average in the US
A lot of outdoor activities, on-budget traveling spots, and beautiful nature. One can do hiking, camping, skiing, climbing, etc
Fresh food from farms right to the table. It is a farming state, and markets and fresh foods are a staple here. So you can support local producers and get great products at reasonable prices
Low population density, if that's your thing. Those who enjoy smaller towns will love Vermont
Welcoming community. As there are not so many people around, locals know each other and are always friendly and cordial
Lakes. If you love lakes, this is the place for you. There are hundreds of marvelous bodies of water here, including Champlain, Bomoseen, Memphremagog, Willoughby, and others.
Low crime rates. It is quite safe here – it is in the 4th place in the lowest violent crimes charts in the US.
There's little pollution and less traffic. The air quality is top-notch here.
However, as with any other place, the Green Mountain state has its cons. Here are the main ones to consider:
The winters can be harsh here. If you are not good with cold, this can be a problem
Low population density can be a con for some people as well. If you are more into crowds, this is not the destination
The income tax here is pretty high, although the cost of property might be lower than in some other states
There is a mud season, and you need to be ready for that
The job opportunities can be somewhat limited to the main industries of the state.
VT Cost of Living
It is difficult to state precisely how affordable it will be compared to your current residence without knowing the exact numbers. But there are some statistics to keep in mind.
Vermont is definitely cheaper than the southern New England states, for instance.
The energy bill in Essex and Burlington comes to about $199. The loaf of bread here might cost you about $3,73. The doctor's appointment will come to $115 on average.
The house prices are relatively affordable. The median price is about $301,700. However, some locations might be less affordable if they are close to tourist destinations.
As for the rent, the rates depend on the place and circumstances. For example, a 1-bedroom apartment in Burlington can cost you about $1,500. At the same time, in Rutland, it will be about $750.
Vermont has a decent public transportation system (VPTA) and Amtrak Railway. Yet, the majority of residents prefer to drive their own cars.
In Summary
So is moving to Vermont for studies worth it? Yes, if you are looking for good education, great nature, and slow-paced living. The colleges and universities here are great and offer good acceptance chances. However, keep in mind the weather conditions and pack accordingly.
To feature your VT business in Vermont Living, contact us.
Shop Vermont Products



Green Mountain Sugar House, Rte 100N, Box 820, Ludlow, Vermont 05149
Our award winning maple candy is still being made and shipped daily along with our 100 % pure maple syrup. When you see the steam roll from the Green Mountain Sugar House, stop in and have a taste of the sweetest stuff on earth. Our red roofed sugar house, just steps away from the water's edge, is where we make everything from maple syrup to mouth-watering maple fudge. It's also a Vermont country gift shop. Make the Green Mountain Sugar House a planned stop ... you'll be glad you did! Order online on our website.
Visit Green Mountain Sugar House Ludlow
---


The Dutton Berry Farmstands and Greenhouse, Route 30, Newfane, VT, Routes 11 & 30 in Manchester, VT, and Route 9 in West Brattleboro, VT | 802-365-4168
Dutton Berry Farmstands are well known for their Vermont grown produce and other unique local products. Fresh picked apples straight from our orchard are available throughout apple season. Stop in and pick up a jug of Dutton Berry Farm's fresh made apple cider, made from our home grown apples. Whether it is fresh farmer-grown fruits and vegetables, cider, Vermont maple syrup or plants, you'll enjoy visiting a true Vermont farm experience.
Visit Dutton Berry Farmstands- VT
---


Robb Family Farm, 827 Ames Hill Road, Brattleboro, VT 05301 | 802-257-0163
Home of fine Vermont crafts. We produce the purest maple syrup you can find as well as a large assortment of fine hand-crafted treasures. Enjoy the scenic Vermont landscape and views from our shop. The Robb Family Country Shop is a family run business, consisting of a charming gift shop, farm events, mail order and baked goods by order. The shop is open throughout the year selling our own Vermont Maple Syrup, Vermont Maple Candy, Maple Syrup Party Favors, Gift Boxes, and Family Raised Beef. Sugarhouse Tours are offered year round.
Visit Robb Family Farm Website
---


Sugarbush Farm, 591 Sugarbush Farm Road, Woodstock, VT 05091 | 800-281-1757
Sugarbush Farm is located on a 550 acre hilltop outside of Woodstock Village. Visitors watch cheese production, year round maple tours, sample Sugarbush Farm cheeses, Vermont Maple Products, local Honey, and other products. You can walk the nature trail, see farm animals, and best of all free admission. The farm is located 3 miles off US Route 4 on Hillside Road, across from the Taftsville Bridge, 3 miles east of Woodstock, VT. Sugarbush Farm Store is open daily from 9:00am to 5:00pm.
Visit Sugarbush Farm - Woodstock
---


Allen Pole Pruner, 6023 US Route 5, Westminster, VT 05158 | 802-722-3331
The Allen Pole Pruner is proven to be faster and more convenient than power equipment for pruning trees. Homeowners and garden professionals agree the Allen Pole Pruner is easer is use and is more durable than any pole pruner on the market - and its made in America. View a video of this amazing Vermont product in action by the developer, Tim Allen.
Visit Allen Pole Pruner Westminster
---


Allen Brothers Farms, 6023 US Route 5, Westminster, VT 05158 | 802-722-3395
We are a uniquely Vermont combination of practical and beautiful. We have an inhouse bakery featuring cider donuts, pie, cakes and cookies , a deli with signature Mac & Cheese, pizza and other warm options as well as made to order sandwiches, a country store filled with local Vermont products, locally grown seasonal produce with our own apples, corn, strawberries, and squash and pumpkins, a gas station, a nursery and garden center. Come and see what we have for you at exit 5 off I-91, easy off and on
Visit Allen Bros. Farms Westminster
---


Yates Family Orchard, 1074 Davis Road, Hinesburg, VT 05461 | 802-373-7437
Come pick 23+ different apple varieties, pears and plums! Visit the orchard stand for delicious, hot, out of the fryer, cider donuts, and baked goods. Try all-natural Vermont made creemee ice cream, raw pressed cider, and other yummy orchard treats. Shop for Vermont local raw honey, maple syrup, orchard made jams, Mt Mansfield Creamery cheeses, Eden Specialty ciders, locally grown mums, pumpkins, and veggies. Discover other Vermont products and artwork for sale. Bring a picnic, stay the afternoon and relax in the scenic beauty of the orchard. Open September through November everyday.
Visit Yates Family Orchard - Hinesburg
---


Vermont Illustrating LLC. | 802-298-7325
Vermont Illustrating, LLC is a family owned business which has been distributing postcards and souvenirs throughout Vermont & the Adirondack New York regions since 2003. Vermont Illustrating produces the annual Vermont Living Calendar and related products. We offer the best variety of Vermont Souvenirs, Cookbooks, and best selling Vermont Calendar Products. Visit our website to order online.
Order Vermont Living Calendars Online
---


Belle Savon Vermont | 802-751-5287
Belles Savon VT, Vermont Artisan Favors, and Gifts. A unique gift boutique located in the beautiful Northeast Kingdom of Vermont. We specialize in sustainable and locally sourced custom wedding favors and gifts to help celebrate your big day or every day, created with intention which by definition means gifting someone something they will love, need, or use. Inspired by the beauty of Vermont. Our gifts can be shipped worldwide!
Visit Belle Savon Vermont
---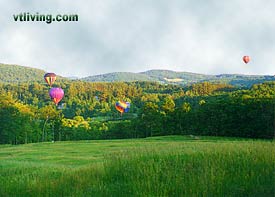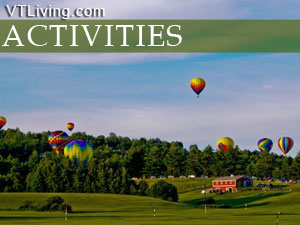 Check out Vermont's Top Events
More Things-To-Do during your Vermont Vacation
Enjoy High Tea in Vermont
Visit a Vermont Campground
See Vermont from above – take a Hot Air Balloon Ride
Hiking in Vermont
Golfing in Vermont
Fishing in Vermont
Unwind at a Vermont SpaVermont Attractions by Region

Vermont Products | Visit VT Towns | FWM 24/7 Shopping

Country Weddings | New England Recipes
VT Inns | Red Sox Gifts | Travel Destinations
Fitness and Sports Products On Sale Now
Free World Mall

Country Weddings | New England Recipes
VT Inns | Red Sox Gifts | Travel Destinations