Vermont B&B Inn Lodging Accommodations
Select Vermont Bed and Breakfast Inns Suites & Innkeepers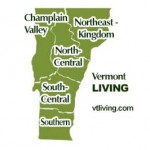 Spend your Vermont vacation at a one-of-a-kind Vermont Inn. All VT Living recommended Vermont Inns and Bed and Breakfast Inns are personally visited by our staff to assure your satisfaction. Vermont is blessed with a fantastic selection of country inns and professional innkeepers that take pride in welcoming you. Book your Vermont inn vacation direct and speak directly with our suggested Vermont Innkeepers about the latest travel requirements and special rates.  Vermont Living presents a wide assortment of Vermont lodging to fit your mood. Ask us about VT Inns or share comments. Vermont historic inns, lakefront inns, and romantic country inns for every lifestyle and budget. Tell your innkeeper you were referred by VT Living.com. To feature your extraordinary VT Bed and Breakfast Inn, contact us.
Vermont Bed & Breakfast Inns


Middlebury Inn, 14 Courthouse Square, Middlebury, VT 05753 | 802-388-4961
With 71 guest rooms, the Middlebury Inn offers the perfect blend of modern comfort and classic historic charm. Welcoming travelers since 1827, the inn now has all of the amenities of a full service hotel, including fine dining, a pub, and meeting and banquet space to accommodate your Vermont wedding. Located between Burlington and Rutland and convenient to many Vermont attractions, this inn is perfect for that pampered fresh-air getaway, family reunion or professional retreat.
Visit Middlebury Inn - Middlebury, VT
---


Strong House Inn, 94 West Main Street, Vergennes, VT 05491 | 802-877-3337
The Strong House Inn is located in the heart of the Champlain Valley. This historical Inn has 14 individually decorated guestrooms, on five acres of gardens and trees with classic New England architecture and the comfort and luxury of a modern day Inn. The Inn is a perfect location for weddings, receptions, and rehearsal dinners and meetings for up to 50 people. Join us for Quilting in Vermont, the ultimate setting for quilters to reignite their creative passion and be spoiled in the process. Whether you are looking for a romantic getaway, a foodie experience, or a once in a lifetime event - an adventure is waiting for you!
Visit Strong House Inn - Vergennes, VT
---


Shore Acres Inn & Restaurant, 237 Shore Acres Dr., North Hero, VT 05474 | 802-372-8722
Shore Acres is located in the heart of the Champlain islands. Each room offers guests an incomparable panoramic view of the Green Mountains and the glistening waters of Lake Champlain. A visit here provides you with the recharge and relaxation we all truly need. 19 lakeside inns overlooking Lake Champlain on 46 private acres. A special place for your special event or Lake Champlain VT wedding. Event consultation, and Pet-Friendly accommodations available.
Visit Shore Acres Inn & Restaurant, North Hero, VT
---


The Wildflower Inn, Darling Hill Road, Lyndonville, VT 05851 | 802-626-8310
"Warm hospitality... the gardens are famous". Yankee Magazine. Relax and recharge at this country inn with resort amenities on 570 acres in Vermont's Northeast Kingdom. Offering 24 guest rooms and suites, pool, tennis, trails, petting barn, skiing, snowmobile tours, x-country skiing, hay / sleigh rides, spa, and sauna. Country breakfasts and dinners overlooking perennial gardens and spectacular mountain views. Wedding facilities. Kid friendly. Easy to get to from I-91 & I-93.
Visit Wildflower Inn Lyndonville
---


Willoughvale Inn and Cottages on Lake Willoughby, 794 Vermont Rt. 5A, Westmore, VT 05860 | 800-594-9102
Warm hospitality awaits you at the WilloughVale Inn, situated in an exquisite natural setting on the shores of Lake Willoughby. Lodging is gracious and informal, providing a perfectly relaxed atmosphere for vacationing in all four seasons. Ten unique guest rooms and eight cozy cottages feature fully-equipped kitchens, some feature a fireplace, Jacuzzi and docks. Pets are welcome in limited accommodations. Boating, water trampoline, game room and WiFi. Seasonal dining. Discounted rates.
Visit Willoughvale Inn & Cottage on Lake Willoughby
---
---


Phineas Swann Bed & Breakfast Inn, 195 Main Street, Montgomery Center, VT 05471 | 802-326-4306
The Phineas Swann Bed & Breakfast is New England's most romantic and pet-friendly getaway. Located just 7 miles from Jay Peak Resort, the Phineas Swann offers year-round recreational and vacation options, including skiing, hiking, cycling, mountain biking, cross-country skiing, snowmobiling, leaf-viewing, and even swimming at Jay Peak's indoor water park.
Visit Phineas Swann Bed & Breakfast
---


The Green Mountain Inn, 18 Main St., P.O. Box 60, Stowe, VT 05672 | 800-253-7302
Experience warm hospitality in an historic landmark in the heart of Stowe Village. Beautifully restored, the Inn offers the perfect blend of modern luxury and country elegance in over 100 rooms, fireplace suites, luxury rooms, exquisite village apartments and townhouses. Two superb restaurants, afternoon tea, year-round outdoor heated swimming pool, outdoor Jacuzzi, children's pool, two firepits and fully equipped health club. Classic setting for weddings, conferences and events.
Visit Green Mountain Inn, Stowe, VT
---


The Governor's House in Hyde Park, 100 Main Street, Hyde Park, VT 05655 | 802-888-6888 or Toll-Free 866-800-6888
Centerpiece of a quiet village, the completely restored historic mansion offers modern comfort with the gracious elegance of an earlier time. Period furnishings. Bedroom fireplaces. Mountain views. Jane Austen weekends. Afternoon tea. Small private events, and weddings. The perfect elopement package.
Visit Governor's House Inn in Hyde Park, VT

---


Marshfield Inn and Motel, 5630 US Route 2, Marshfield, VT 05658 | 802-426-3383
We offer quiet country accommodations on 37 acres convenient to both Montpelier and St. Johnsbury. It's the perfect relaxing stop-over after a busy day of travel, or a comfortable place to settle for a few days while exploring Montpelier, Central Vermont or the Northeast Kingdom. Experience the cozy charm and beautiful surroundings of a B&B, with the privacy, convenience and reasonable price of a motel. We are pet friendly.
Visit Marshfield Inn & Motel
---

The Vermont Inn, 69 Rt. 4, Mendon, VT 05701 | 800-541-7795
This 1840 farmhouse on six acres surrounded by the Green Mountains was featured in Recommended Country Inns of New England and VERMONT Magazine, and offers fine dining with an extensive wine list. Golf and ski packages are available.
Visit The Vermont Inn - Mendon, VT
---


The Inn at Long Trail, 709 Rt. 4, Sherburne Pass, Killington, VT 05751 | 802-775-7181
Enjoy the charm and hospitality of Killington's most historic inn and ski lodge, serving skiers, hikers, and people who love the Vermont mountains since 1938! Offering country bedrooms and fireplaced suites.
Visit Inn at Long Trail - Killington, VT
---


Castle Hill Resort & Spa, Rt. 103, P.O. Box 525, Ludlow, VT 05149 | 802-226-7361
Castle Hill Resort and Spa is nestled in the Green Mountains of Ludlow Vermont, offering unparalleled service and the finest lodging for the perfect Vermont getaway. Select from the historic Castle Inn, an English Cotswold style mansion featuring 10 unique rooms; The Pointe Hotel offering 96 beautiful rooms and suites or stay in our fully equipped spacious Resort Home Condominiums.
Visit Castle Hill Resort & Spa Website
---


The Norwich Inn, 325 Main Street, Norwich, VT 05055 | 802-649-1143
The Norwich Inn is a historic Vermont inn located just across the river from Hanover, New Hampshire. An Inn has been on the site since 1797; the current Victorian Structure since 1890. We offer 38 guestrooms, Pub, Dining Room, and Microbrewery. The Brewery at the Norwich Inn is one of the top VT breweries - all Jasper Murdock Ales and craft beer are brewed on premises.
Visit Norwich Inn - Norwich
---


Chesterfield Inn, 20 Cross Street, West Chesterfield, NH 03466 | 800-365-5515
The Chesterfield Inn is a warm, welcoming Bed and Breakfast Inn just across the river in the Monadnock Region of New Hampshire. We specialize in personal service and comfort. Enjoy our delicious country breakfast, cooked to order, with homemade muffins made from scratch each morning. Our romantic candlelit dining room is the perfect place for dinner with a menu of fresh, local food that changes with the seasons. The inn is the perfect place for intimate weddings. Most guest rooms have fireplaces, pretty views and six rooms are pet friendly!
Visit Chesterfield Inn
---


Bromley View Inn, 522 Vermont Rte. 30, Bondville, VT 05340 | 802-297-1459
Bromley View Inn is located between Manchester, Bromley Mountain Resort and Stratton Mountain Resort. Our guests will find themselves in an activity haven with six ski areas within an hour, five golf courses within a half hour, superior hiking and snowshoeing, plenty of waterways for kayaking, canoeing, and fishing; and some of Vermont's best shopping and antiquing in the towns of Manchester, Arlington, Londonderry, Weston, Peru, and Dorset.
Visit Bromley View Inn - Bondville, VT
---


The Arlington Inn, Historic Route 7A, Arlington, Vermont 05250 | 802-375-6532
A unique and special place that brings you back to a time of Elegance and Style. This Victorian Inn is decorated with beautiful antiques and exudes warmth and friendliness. Close to activities yet far enough away from the hustle and bustle to have a quiet, relaxing, and romantic Vermont visit. This stately Greek Revival mansion was built in 1848, it is among America's landmark historic inns. You will enjoy the Romance and Elegance of the Victorian Era in this faithfully restored estate.
Visit The Arlington Inn Website- Arlington, VT
---


West Mountain Inn, River Road, Arlington, VT 05250 | 802-375-6516
Nestled on a mountainside, the century old, seven gabled West Mountain Inn invites guests to discover its many treasures. Distinctively decorated guest rooms, comfortable common areas, 150 woodland acres with wildflowers, a bird sanctuary, and llamas. Miles of wilderness ski or hiking trails and the Battenkill River provide seasonal outdoor activities. Private dining and meeting rooms, A unique space for celebrations of weddings, birthdays, anniversaries, family reunions, or business meetings.
Visit West Mountain Inn Arlington
---


Bromley View Inn, 522 Vermont Rte. 30, Bondville, VT 05340 | 802-297-1459
Bromley View Inn is located between Manchester, Bromley Mountain Resort and Stratton Mountain Resort. Our guests will find themselves in an activity haven with six ski areas within an hour, five golf courses within a half hour, superior hiking and snowshoeing, plenty of waterways for kayaking, canoeing, and fishing; and some of Vermont's best shopping and antiquing in the towns of Manchester, Arlington, Londonderry, Weston, Peru, and Dorset.
Visit Bromley View Inn - Bondville, VT
---


VT Inns
VT Inns features Vermont Bed & Breakfast Inn lodging by region. Search VT Inns for Vermont TripAdvisor reviews, Inn visitor reviews, inn, hotel, and boutique lodging room rates, reservations and packages.
Visit VT Inns - Vermont's Best BnB Lodging
---
Vermont Inn Marketing Services
Vermont Living Magazine offers business marketing services that include referrals and real-world solutions for internet travelers and Vermont innkeepers and small-business owners. Vermont Living has been answering questions about Vermont lodging and assisting travelers to Vermont since 1996. Hundreds of international travel websites and directories count on our local guide to find the very best Vermont Bed and Breakfast Inns, Resorts, and Spas. If you have a Vermont travel question or would like information contact us. Vermont innkeepers, marketing managers, and business owners may reach us anytime at 802-221-1498. Our inn marketing services include content management, content creation, social media management, website management, banner advertising, PPC, new-media marketing, website analysis, promotional & barter opportunities, event promotions, help wanted, copywriting, photography, and more.
Champlain Valley VT B&B Inn Lodging
Burlington, Middlebury, St. Albans, the Islands of NW Vermont
North Central VT B&B Inn Lodging
Montpelier, Barre, Randolph, Waterbury, Stowe, Mad River Valley
Northeast Kingdom VT B&B Inn Lodging
St. Johnsbury, Newport, Barton, Lyndonville, Burke, Jay, Island Pond
South Central VT B&B Inn Lodging
Rutland, White River Jct., Woodstock, Quechee, Brandon, Killington, Ludlow, Weston, Chester
Southern VT B&B Inn Lodging
Bennington, Brattleboro, Manchester, Arlington, Newfane, Mt. Snow area
Popular Vermont Lodging Searches
Champlain Valley Inns | Mad River Valley Inns | Woodstock VT Inns
Stowe Luxury Inns | Inns near Burlington Airport | Bennington VT Inns
Montpelier VT Inns | Rutland – Killington Inns | Northeast Kingdom VT Inns

Vermont Products | Visit VT Towns | FWM 24/7 Shopping

Country Weddings | New England Recipes
VT Inns | Red Sox Gifts | Travel Destinations
Free World Mall

Country Weddings | New England Recipes
VT Inns | Red Sox Gifts | Travel Destinations