Vermont Lottery
The Vermont Lottery is a state-run, legal wagering program that features instant lottery tickets and progressive jackpots via multi-state participation games. Vermont Lottery Games include Vermont Powerball, Mega Millions, Tri-State Megabucks, Gimme 5, Lucky For Life, Pick 3, Pick 4, and others. Share your VT Lottery comments. To feature your VT business, contact us.
Winning Vermont Lottery Numbers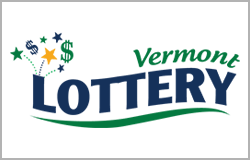 The winner Vermont Lottery numbers and information about current Vermont Lottery programs, lottery rules, and VT lottery ticket redemption are available at the Vermont Lottery website. – https://vtlottery.com.
GAMES OF LUCK
UNO is the classic family card game that's easy to learn and so much fun to play!
In a race to deplete your hand, match one of your cards with the current card shown on top of the deck by either color or number.
Strategize to defeat your competition with special action cards like Skips, Reverses, Draw Twos and color-changing Wild cards.
When you're down to one card, don't forget to shout "UNO!"
This fun family card game is perfect for adults, teens and kids 7 years old and up.
Pull out a block without crashing the stack to win at Jenga
Includes 54 Jenga hardwood blocks, stacking sleeve with instructions
Simple, solid, and timeless
It takes skill, strategy, and luck. Challenge yourself or play with friends
Win by being the last player to remove a block without causing the stack to crash
Popular Vermont Lodging Searches

Vermont Products | Visit VT Towns | FWM 24/7 Shopping

Country Weddings | New England Recipes
VT Inns | Red Sox Gifts | Travel Destinations
Free World Mall

Country Weddings | New England Recipes
VT Inns | Red Sox Gifts | Travel Destinations