VT Events Calendar
Vermont Living Magazine Top VT Event Listings from VT Living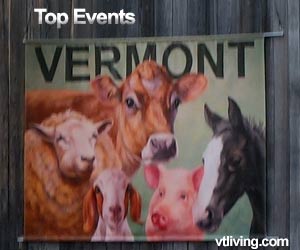 Welcome to Vermont Living Magazine's Vermont Events Guide.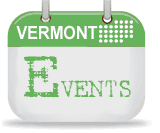 Explore the Top Vermont Events. Our suggested Vermont Events include sporting events, Vermont Chamber of Commerce organization events, local VT town events, business events, fairs, expositions, carnivals, ski area events, Vermont product fairs, art, social, and music events.
Plan your next Vermont visit around a favorite Vermont event. The VTLiving Vermont Events Calendar for Vermont events is organized by date.  Post your VT event in Vermont Living to share your Vermont event. Reach us in Vermont at 802-221-1498 for more information.
Conference – Lasers, Optics & Photonics
Linkin Science welcomes you to the 3rd Edition of Virtual On-line conference Lasers, Optics & Photonics to be held September 1 – 3, 2021. Time zone: (GMT+1) 9:00AM – 7:00PM.  Telephone for additional information  1-415-704-1402 or visit http://laseroptics.linkinscience.com.
---
Small Jane Austen weekends this summer at the Governor's House so we can safely gather to share:
A discussion of Persuasion
Afternoon tea with a talk about Regency foods
Quill pen letter writing
A talk about the Royal Navy, so important in Persuasion
A Regency-style dinner party
Learning to play whist
The quiz on Persuasion during Sunday brunch including and optional lessons in side-saddle riding, carriage driving, or tatting.
2021 Events (Subject to change- call the Inn in advance)
series 13: Persuasion:
August 6-8
September 10-12
Weekend in Character
August 13-15
series: 14: Pride and Prejudice
October 22-24
January 21-23, 2022
series 15: Sense and Sensibility
January 28-30, 2022
Dec. 3-5 2021 and Feb 4 – 6, 2022  Downton-Abbey-inspired weekend with etiquette talk dinners and afternoon tea
More Information? Please call the Governors House


The Governor's House in Hyde Park, 100 Main Street, Hyde Park, VT 05655 | 866-800-6888
Centerpiece of a quiet village, the completely restored historic mansion offers modern comfort with the gracious elegance of an earlier time. Period furnishings. Bedroom fireplaces. Mountain views. Jane Austen weekends. Afternoon tea. Small private events and weddings. The perfect elopement package.
Visit Governor's House at Hyde Park
---


Top New England EVENTS
Browse the Top New England Events, Attractions, Fairs, and Expos in New England Living Magazine.
Visit Top New England Events
---
Check the following Vermont Art Events, from the Vermont Arts Council VT Art Calendar
Place your VT event in VT Living.
Paramount Theater, Rutland VT Upcoming Concerts & Shows
Place your VT Event online in VT Living or visit our free New England event postings on Facebook.
Gutterson Fieldhouse, UVM, Burlington VT

VT Products | Visit VT Towns | Shopping