Kid Friendly Vermont Museums
Great Vermont Children Friendly Museums

Vermont is fortunate to have some of the most interesting and exciting children museums in the United States. Ask us about VT Museums for Kids or share your Vermont children museum comments. To feature your business in Vermont Living, contact us.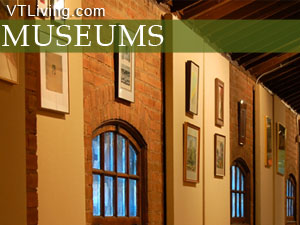 With so many wonderful outdoor activities it is hard to imagine spending a day in Vermont in some museum. However, Vermont has many interesting and fun museums to delight both kids and adults that you may just want to find an excuse to visit. Museums are a not only a great way to spend a rainy day or one too hot to be outside but any day really. Vermont has museums that entertain, capture history, explore science and even show off some fascinating collections.
For a bit of scientific fun there are several possibilities. The ECHO Center is the place to go to learn all about Lake Champlain. It has interesting exhibits and is interactive, which the kids will love. Located on Burlington's waterfront the ECHO Center is walking distance to downtown shopping, bonus.
Grafton has a Nature Museum to spark one's imagination. Here you can dig for fossils, watch honeybees work, discover minerals in a mine or underground life in a crawl through tunnel. There is so much to learn about here from plants and animals to geology.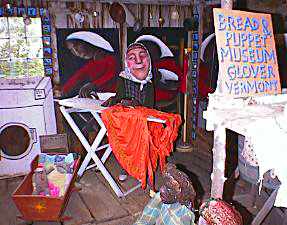 If history captures your interest then the Lake Champlain Maritime Museum is ideal. It is all about boats from blacksmiths to boat building. There is even a replica of the 1776 gunboat Philadelphia II that you can board and see first hand. A children's playground is also there to help the kids get rid of some of that excess energy.
Some interesting and rather eclectic museums that may be of interest include the Dolls and Trains Museum. This museum has doll displays and a working model railroad layout through Vermont landscapes. This museum would be ideal for a mixed group.
The Bread and Puppet Theatre and Museum has the world's largest collection of giant puppets and masks. The Shelburne Museum offers a wide variety of exhibits from folk sculptures to American paintings and much more. This museum is fun to walk through and see the collection first hand.
So for a day of fun grab the kids and bring them to one of these fascinating Vermont museums.
~ Megin K. for vtliving.com
Champlain Valley VT Museums
Burlington, Middlebury, St. Albans, the Islands of NW Vermont
North Central VT Museums
Montpelier, Barre, Randolph, Waterbury, Stowe, Mad River Valley
Northeast Kingdom VT Museums
St. Johnsbury, Newport, Barton, Lyndonville, Burke, Jay, Island Pond
South Central VT Museums
Rutland, White River Jct., Woodstock, Quechee, Brandon, Killington, Ludlow, Weston, Chester
Southern VT Museums
Bennington, Brattleboro, Manchester, Arlington, Newfane, Mt. Snow area

Vermont Products | Visit VT Towns | FWM 24/7 Shopping

Country Weddings | New England Recipes
VT Inns | Red Sox Gifts | Travel Destinations
Free World Mall

Country Weddings | New England Recipes
VT Inns | Red Sox Gifts | Travel Destinations