New England Vacations
Vermont – A Four Season Vacation Destination

New England is rich in history, abundant in beauty, and tantalizing to travelers from around the globe. New England, USA comprises the states of Maine, New Hampshire, Vermont, Massachusetts, Rhode Island, and Connecticut.  Host to wonderful and exciting adventures such as camping, hiking, and mountain biking, golfing, canoeing, and fishing, mountain climbing, sight-seeing,skiing, snowboarding, and snowshoeing, New England offers some of our country's most spectacular outdoor activities amidst the breathtaking beauty of the Appalachian Mountains and the Atlantic seaboard. Ask us about New England or share comments. To feature your business, contact us.
Northeast USA – New England Vacations
New England is home to some of America's most noted history.  For example: The midnight ride of Paul Revere took place along the Massachusetts coastline; The 6,250′ summit of New Hampshire's Mt. Washington (New England's highest peak) was first sighted by Sebastian Cabot during his Atlantic voyage; And, the quaint New England Village of 
Vergennes
, Vermont is the third-oldest incorporated city in the United States, being succeeded only by Hartford and New Haven, Connecticut.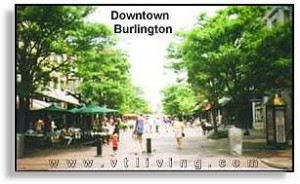 Come indoors and you will find warm and gracious New England hospitality.  Country inns and bed and breakfast inns dapple New England's back roads, and full-service destination resorts speckle the hills and valleys – all offering guests unsurpassed accommodations, dining, and activities.
And, though contemplating a New England visit conjures up visions of its beautiful countryside and quaint villages, New England is also home to many large cities that offer all the metropolitan opportunities for art and culture, business and industry, that are found nation-wide.
What makes visiting New England so special and unique?  True New England hospitality, the nostalgia of our American history, and the romantic ambience of our quaint villages, can only be found here, in this timeless place – a place set-apart from the rest of the world.
Come visit New England – truly a four-season vacation destination! Visit the links below to find numerous reasons why New England, and specifically Vermont, is a great place to stay and play for a month, a week or just for a day!
Lodging | Skiing | Dining | Shopping | Hiking | Biking | Camping
Snowshoeing | Attractions | Real Estate | Towns | Activities | Events
Read another New England article – New England Dining

Vermont Products | Visit VT Towns | FWM 24/7 Shopping

Country Weddings | New England Recipes
VT Inns | Red Sox Gifts | Travel Destinations
Free World Mall

Country Weddings | New England Recipes
VT Inns | Red Sox Gifts | Travel Destinations