New England Living
Life in Northern New England: Living in Vermont

New England is rich in history, abundant in beauty, and tantalizing to homeowners from around the globe. New England, USA is comprised of the states of Maine, New Hampshire, Vermont, Massachusetts, Rhode Island, and Connecticut. 
In Vermont, popular activities during summer and fall months such as camping, hiking, mountain biking, golfing, canoeing, fishing, mountain climbing, and sight-seeing attract thousands of visitors annually.
During winter months skiing, snowboarding, and snowshoeing take over the outdoor recreation action. This area known as "New England" offers a sensational four-season outdoor life as varied as the terrain. Vermont offers some of our country's most spectacular winter outdoor winter sports amidst the breathtaking beauty of the Appalachian Mountains and the Atlantic seaboard. Ask us about Vermont life or share Vermont living comments. To feature your Vermont business, contact us.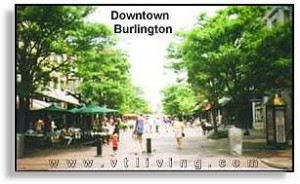 New England is home to some of America's most noted history.  For example: The midnight ride of Paul Revere took place along the Massachusetts coastline; The 6,250′ summit of New Hampshire's Mt. Washington (New England's highest peak) was first sighted by Sebastian Cabot during his Atlantic voyage; And, the quaint New England Village of Vergennes, Vermont is the third-oldest incorporated city in the United States, being succeeded only by Hartford and New Haven, Connecticut.
It is no wonder then that people are flocking to the northeastern United States in search of year-round and vacation homes, hunting camps, beach front condos, development land, and business opportunities.
Locals and visitors agree that when you come indoors you will find warm and gracious New England hospitality.  Country inns and bed and breakfast inns dapple New England's back roads, and full-service destination resorts speckle the hills and valleys – all offering guests unsurpassed accommodations, dining, and activities.
And, though contemplating New England living conjures up visions of its beautiful countryside and quaint villages, New England is also home to many large cities that offer all the metropolitan opportunities for art and culture, business and industry, that are found nation-wide.
What makes New England living so special and unique?  The true four season environment, gracious hospitality, the nostalgia of our American history, and the romantic ambience of our quaint New England villages, is found here, in this timeless place – a place set-apart from the rest of the world.
Vermont Attractions & Activities


Sugarbush Farm, 591 Sugarbush Farm Road, Woodstock, VT 05091 | 800-281-1757
Sugarbush Farm is located on a 550 acre hilltop outside of Woodstock Village. Visitors watch cheese production, year round maple tours, sample Sugarbush Farm cheeses, Vermont Maple Products, local Honey, and other products. You can walk the nature trail, see farm animals, and best of all free admission. The farm is located 3 miles off US Route 4 on Hillside Road, across from the Taftsville Bridge, 3 miles east of Woodstock, VT. Sugarbush Farm Store is open daily from 9:00am to 5:00pm.
Visit Sugarbush Farm - Woodstock
---


Above Reality Inc. Hot Air Balloon Rides, 70 Essex Way, Essex, VT 05452 | 802-899-4007
Enjoy spectacular views of the Green Mountains, Lake Champlain, and the Adirondack mountains during a memorable balloon flight with our friendly and skilled staff. We'll whisk you above the ordinary and take you on a magical voyage above the treetops. All flights conclude with a champagne toast and VT cheese and fudge.
Visit Balloon Vermont Website
---


Mountain View Farm Animal Sanctuary, 3383 Darling Hill Rd., E. Burke, VT 05832 | 802-626-9924
Visit Mountain View Farm Animal Sanctuary in Vermont to see our rescued animals and please consider making a donation to help us care for them. If you share our love for animals and would like to get more involved with MVFAS we would love to welcome you as a volunteer. Volunteers join us on the farm or from their homes offering their time and services to the sanctuary.
Visit Mountain View Farm Animal Sanctuary
---


Robb Family Farm, 827 Ames Hill Road, Brattleboro, VT 05301 | 802-257-0163
Home of fine Vermont crafts. We produce the purest maple syrup you can find as well as a large assortment of fine hand-crafted treasures. Enjoy the scenic Vermont landscape and views from our shop. The Robb Family Country Shop is a family run business, consisting of a charming gift shop, farm events, mail order and baked goods by order. The shop is open throughout the year selling our own Vermont Maple Syrup, Vermont Maple Candy, Maple Syrup Party Favors, Gift Boxes, and Family Raised Beef. Sugarhouse Tours are offered year round.
Visit Robb Family Farm Website
---


Petra Cliffs Climbing Center and Mountaineering School, 105 Briggs Street, Burlington, VT 05401 | 802-657-3872
Located in Burlington, Petra Cliffs is Vermont's premier indoor rock climbing facility and climbing school. Our gym features 8,500 square feet of climbing walls and bouldering for all abilities. Our programming, guiding, and instructional courses focus on individuals and groups of all ages.
Visit Petra Cliffs - Burlington, VT
---


The Dutton Berry Farmstands and Greenhouse, Route 30, Newfane, VT, Routes 11 & 30 in Manchester, VT, and Route 9 in West Brattleboro, VT | 802-365-4168
Dutton Berry Farmstands are well known for their Vermont grown produce and other unique local products. Fresh picked apples straight from our orchard are available throughout apple season. Stop in and pick up a jug of Dutton Berry Farm's fresh made apple cider, made from our home grown apples. Whether it is fresh farmer-grown fruits and vegetables, cider, Vermont maple syrup or plants, you'll enjoy visiting a true Vermont farm experience.
Visit Dutton Berry Farmstands- VT
---


Goodrich's Maple Farm, 2427 US Rte 2, Cabot, VT 05647 | 800-639-1854
From our Trees to Your Table! Pure Maple Syrup, All Natural, No Preservatives, No Additives, Fat Free, and Gluten Free. Our VT Maple Syrup is High in Antioxidants & Minerals. Wonderful for baking and in place of other sweeteners. Enjoy tours of our sugarhouse where you can see items from our past and present maple sugar making heritage! Educational explanation of the entire process from our trees to your table. Goodrich's Maple Farm is handicapped and accessible with ample parking for busses and RVs. Check our website for hours and online shopping.
Visit Goodrich's Maple Farm - Cabot, VT
---

Vermont Products | Visit VT Towns | FWM 24/7 Shopping

Country Weddings | New England Recipes
VT Inns | Red Sox Gifts | Travel Destinations
Free World Mall

Country Weddings | New England Recipes
VT Inns | Red Sox Gifts | Travel Destinations