Orange Owl
A Vermont Business Profile from "Try Vermont First"

Vermont Living Magazine presents a series of Vermont product reviews and commentary from native Vermonter Honi Bean Barrett. Have your Vermont Product reviewed or feature your business. Ask us about Vermont Orange Owl or share Vermont Product comments. To feature your Vermont business, contact us.
Vermont Product: Orange Owl

The Orange Owl was founded by Akshata Nayak with a goal in mind to "provide simple and environmentally friendly alternatives to essential products used regularly in our lives".
Akshata sent us two Orange Owl products to try: Orange Owl Naturally Naked Body Butter andOrange Owl Zesty Splendor Lip Balm. This winter my one year old daughter had incredibly dry red skin. I tried many different lotions and oils, but nothing helped. Until I tried body butter from The Orange Owl. I put a generous amount on her legs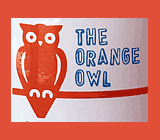 every night and after every bath. Very quickly after we started using the body butter her legs seemed to be healed. They were not red, they were soft, and she no longer had patches of dry skin. Her skin hasn't had a problem since then. I never hesitated to use this product on my baby girl.
The Orange Owl is committed to making products with ingredients that you can pronounce. Each body butter is made with a mix of natural and essential oils. I spend much of my day prepping and washing food, cleaning dishes, doing laundry, helping children to wash their hands, and changing diapers. My hands are washed so many times that they become dry and I dread each time I have to get them wet again. The skin on my hands cracks and hurts. I started to put The Orange Owl's Body Butter every evening. My hands thanked me for this! They felt luxurious and pampered.
– Honi Bean Barrett
Editors Note: The Orange Owl products may be found at some health food stores.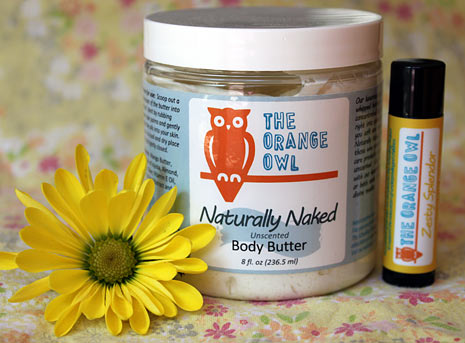 Made in Vermont Products from The Orange Owl
Honi Bean Barrett grew up in Vermont. After college and traveling afar, she knew that Vermont is where she and her family should and would settle down and plant roots. Her blog came to life after her son asked her to buy local products at a Vermont Farmer's Market. Honi set out to try, test, sample, and review these homegrown products for friends and family. In the process, she found products that she loves, and she loves supporting the Vermont economy!
Vermont Products | Vermont Lodging Specials | VT Dining

Vermont Products | Visit VT Towns | FWM 24/7 Shopping

Country Weddings | New England Recipes
VT Inns | Red Sox Gifts | Travel Destinations
Fitness and Sports Products On Sale Now
Free World Mall

Country Weddings | New England Recipes
VT Inns | Red Sox Gifts | Travel Destinations