The Inn At Ormsby Hill
Vermont's Historic Inn in the Taconic – Equinox Valley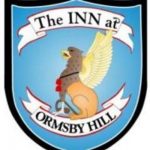 A visit to one of the oldest properties in historic Manchester, Vermont – the meticulously restored and renovated Inn at Ormsby Hill.  A very special and historic building with a long-standing reputation of warm hospitality. Ask us about visiting Vermont or share comments. To feature your Vermont business, contact us.
Innkeepers are a special breed of people.  A good innkeeper welcomes you into their home, prepares an exceptional breakfast for you, cater to your needs, and creates an atmosphere that makes the Inn feel like a home for the time that you are there. I have had the privilege of meeting many great innkeepers over the course of the last few decades, and recently met a new addition to this extraordinary group. The new innkeepers at The Inn at Ormsby Hill in Manchester Center VT, Maryann and Jack Orlando.
This unique property was built in 1764 and is one of the oldest properties in Manchester. The history itself is not only interesting but can occupy several hours of conversation. It has been a destination for such folks as Robert Todd Lincoln, Mrs. Ulysses S Grant, and President William Howard Taft. It also served as Burr & Burton's Seminary providing underprivileged boys from New York City a chance to experience country life and was operational up until the early 1980's. I immersed myself in the history of this property by reading the booklet on the Inn provide in each room and by exploring all the photos and artifact throughout the Inn. I have found myself researching several references since my return as it was such a unique Vermont historical experience.
If history alone is not enough to woo you to this incredible Inn, the proximity is quite convenient. The Inn at Ormsby Hill is located just outside of Manchester Center, and the 10 individually decorated rooms of this country inn will beckon you. You are situated in a quiet area with spectacular views from the patio and porch in the rear of the house and from many of the rooms. The large common rooms invite you to read, sit by the fire, play board games, enjoy a glass of wine, or engage in conversation. The Inn at Ormsby Hill is a grown up inn and meets the needs of a clientele that prefer to stay "far from the maddening crowd" however close enough to enjoy participation when you choose. I would say I found it a haven after a busy day of Manchester outlet shopping and dining at the local restaurants – just like going home after a night out. Calming and amazingly relaxing – especially with our in-room, private steam room and Jacuzzi tub.
Breakfast was very good and with a selection of fruit, yogurt and granola out early. Coffee was from Mocha Joe's in Brattleboro – freshly ground and ready when we arrived in the breakfast room. It was delicious. The tea selections were numerous and my breakfast of pancakes and bacon served with fresh fruit was very satisfying and tasty – served of course with "real" Vermont Maple Syrup.  Delicious! Maryann is a very good cook and makes everything fresh.
The breakfast room (conservatory) is another sunny and cheerful space with bird feeders supplying the morning entertainment. It's a busy place with the large variety of local birds.  We witnessed finch, bluejays, red-winged blackbirds and others. Bird-watching made easy with a backdrop of Vermont mountains.
The Inn at Ormsby Hill is a perfect place to host your upcoming wedding and rehearsal where the backdrop will be the lush green mountains. Elopements, second wedding and large weddings up to 150 people can be accommodated. A wedding/event coordinator and consultant are available to assist the bride and their families with all the arrangements big and small. Local providers with experience in obtaining your needs and desires are available as well. Maryann & Jack are looking forward to helping you start the next chapter of your life.
I cannot express how comfortable and welcomed we felt. I would have loved to have shared this visit with a group of friends and family. A way to reconnect either with yourself or others. The whole experience left us feeling relaxed and rejuvenated. Thank you, Maryann and Jack, for a really exceptional experience.
The INN at Ormsby Hill
1842 Main Street – Manchester Center, VT
inns | hotels | resorts | rentals | attractions | dining | real estate

Vermont Products | Visit VT Towns | FWM 24/7 Shopping

Country Weddings | New England Recipes
VT Inns | Red Sox Gifts | Travel Destinations
Free World Mall

Country Weddings | New England Recipes
VT Inns | Red Sox Gifts | Travel Destinations