Vermont Bands
Phish Albums Phish Recordings Phish CD Releases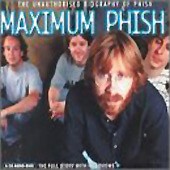 The Vermont band "Phish" has sold more recordings and concert tickets than other Vermont recording artist. This Vermont band has emerged as one of the top "Jam Bands" in the world – and heirs to the Grateful Dead throne as "a happening live concert improv band".
Phish music is spontaneous, eclectic, and free-form rock and roll at its best. The musical genres encompass folk, rock, jazz, country, bluegrass, and pop. Phish followed the Grateful Dead's approach to building a massive fan base by concentrating on live improvisation during concert performances.  Share Vermont music comments, or to feature your Vermont business, contact us.
Phish Albums & Discography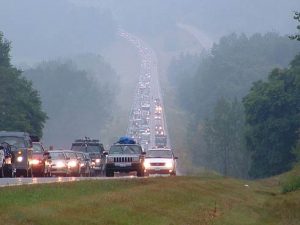 Phish Singles (yes, they have released a single!)
Phish Import Albums / CDs
Phish Compilations
Dude of Life / Phish
Phish Tribute Albums
Phish Books / Phish Publications / Phish DVDs
Attention Musicians: Find discount musical instruments for sale, including guitars and pianos, music want ads, classified ads for musicians, and more, by visiting The Free World Mall  – Musical Instruments Department and Recorded Music Department.
More Phish Info | Coventry Vermont | Newport Vermont Info
Shop for Phish Books from Amazon.com
BUY PHISH MUSIC & MORE

| Photo | Title | Price | Buy |
| --- | --- | --- | --- |
| | PHISH Collection | Poster Prints | 11x14 | Set of 4 | Home Decor | Wall Art | $49.99 | On Sale Now |
| | Phish - Billy Breathes | $24.99 | On Sale Now |
| | Phish Plastic Auto Emblem - [Silver][5'' x 3 3/4''] | $9.99 | On Sale Now |
| | The Baker's Dozen Live At Madison Square Garden (3xCD) | $40.00 | On Sale Now |
| | The Phish Companion: A Guide to the Band & Their Music | $297.00 | On Sale Now |
| | Joy - Phish Rock Typographic Distressed Wall Art, Ready to Frame Wall Decor Music Poster, Great Print For Home Decor, Bedroom Decor, Office Decor, or Man Cave Room Decor Aesthetic, Unframed - 8x10 | $11.88 | On Sale Now |
| | The Totally Awesome Phish Trivia Book: Uncover The History & Facts Every Phish Head Should Know! | $10.99 | On Sale Now |
| | musical notes Music Dad T-shirt text in treble clef t-shirt | $14.99 | On Sale Now |
| | Live Phish: 10/30/10, Boardwalk Hall, Atlantic City, NJ | $14.49 | On Sale Now |
| | I May Be Old But I Got To See All The Cool Bands T-Shirt | $21.99 | On Sale Now |
| | Ripple Junction Grateful Dead Men's Short Sleeve T-Shirt Steal Your Face Stealie Sun Cotton Crew Neck Heather Brown Large | $24.99 | On Sale Now |

Vermont Products | Visit VT Towns | FWM 24/7 Shopping

Country Weddings | New England Recipes
VT Inns | Red Sox Gifts | Travel Destinations
Free World Mall

Country Weddings | New England Recipes
VT Inns | Red Sox Gifts | Travel Destinations