Vermont Romantic Getaways
Romantic Vermont Inns Restaurants & Escapes

Vermont is for lovers! A romantic interlude in this beautiful northern New England state will enhance your romance. The spectacular four season Vermont vistas combine with an exquisite selection of romantic country inns and restaurants making Vermont the perfect place for hungry lovers. Many Vermont restaurants and inns are chef-owned and operated, adding a personal touch to your romantic dining experience. Here are a few romantic getaway suggestions you are sure to enjoy. Ask us about Vermont Couples Getaways or share Vermont vacation comments. To feature your Vermont business, contact us.
Vermont Couples Getaways & Destination Spas


Green Mountain Inn, 18 Main Street, Stowe, VT 05672
Our Health Club offers Aerobic exercise equipment, free weights, stretching equipment, a Jacuzzi and sauna. Swim in our year-round outdoor heated pool. Extend your wellness experience with a variety of therapeutic massages! Our Stowe Village Massage Center offers exceptional bodywork services by certified practitioners in a casual atmosphere.
Visit Green Mountain Inn Stowe
---


Castle Hill Resort & Spa, Rt. 103, P.O. Box 525, Ludlow, VT 05149
Castle Hill Resort and Spa is nestled in the Green Mountains of Ludlow Vermont, offering unparalleled service and the finest lodging for the perfect Vermont getaway. Select from the historic Castle Inn, an English Cotswold style mansion featuring 10 unique rooms; The Pointe Hotel offering 96 beautiful rooms and suites or stay in our fully equipped spacious Resort Home Condominiums.
Visit Castle Hill Resort - Cavendish, VT
---

The Vermont Inn, 69 Rt. 4, Mendon, VT 05701 | 800-541-7795
This 1840 farmhouse on six acres surrounded by the Green Mountains was featured in Recommended Country Inns of New England and VERMONT Magazine, and offers fine dining with an extensive wine list. Golf and ski packages are available.
Visit The Vermont Inn - Mendon, VT
---

Castle Hill Resort and Spa, Junction of Rt. 103 & 131, Ludlow, VT 05149

Tucked in the heart of Vermont's Green Mountains, Castle Hill Resort and Spa is the perfect destination wedding venue for capturing dreams and creating memories. An elegant full service resort awaits your most precious day with wedding packages available for 2-250 people. Experience the magic, wonder and romance of a wedding at the Castle Hill Resort and Spa.
Visit Castle Hill Resort and Spa Website
---

Green Mountain Inn, 18 Main Street, Stowe, VT 05672

Classic… timeless… exquisitely orchestrated - your wedding celebration at the historic Green Mountain Inn in the heart of Stowe village – a short walk from the Stowe Community Church (popular for ceremonies). The beautiful Main Street Dining Room sets the stage for a remarkable event, and guests may choose from 105 rooms, luxury suites & townhouses.
Visit Green Mountain Inn Stowe
---


Middlebury Inn, 14 Courthouse Square, Middlebury, VT 05753 | 802-388-4961
With 71 guest rooms, the Middlebury Inn offers the perfect blend of modern comfort and classic historic charm. Welcoming travelers since 1827, the inn now has all of the amenities of a full service hotel, including fine dining, a pub, and meeting and banquet space to accommodate your Vermont wedding. Located between Burlington and Rutland and convenient to many Vermont attractions, this inn is perfect for that pampered fresh-air getaway, family reunion or professional retreat.
Visit Middlebury Inn - Middlebury, VT
---


The Governor's House in Hyde Park, 100 Main Street, Hyde Park, VT 05655 | 802-888-6888 or Toll-Free 866-800-6888
Centerpiece of a quiet village, the completely restored historic mansion offers modern comfort with the gracious elegance of an earlier time. Period furnishings. Bedroom fireplaces. Mountain views. Jane Austen weekends. Afternoon tea. Small private events, and weddings. The perfect elopement package.
Visit Governor's House Inn in Hyde Park, VT

---


Best Western Inn & Suites, 5 Best Western Place, Rutland, VT 05701 | 800-780-7234
For spacious comfort in the heart of Vermont's picturesque Green Mountains, visit the Best Western Inn & Suites located in the Rutland / Killington area. Situated near charming antique shops, famous covered bridges, historic museums, and Killington - Pico skiing and golfing. Daily complimentary continental breakfast of hot waffles, fresh fruits, sweet pastries and a selection of yogurt and cereal finished with bottomless Green Mountain Coffee®. Free wifi and an outdoor heated pool.
Visit Best Western Inn & Suites Rutland
---


Odyssey Events VT, 276 Laber Road, Bridgewater Corners, VT 05035 | 802-342-1513
Hands-on cooking classes offered by Chef Ted at his mountain top idyll. Discuss the many possibilities or choose from pre-scheduled classes. From pastas and pizzas to meats, seafoods, vegetables, and desserts. Learn then eat what you cook. BYOB.
Visit Cooking classes with Chef Ted
---


Strong House Inn, 94 West Main Street, Vergennes, VT 05491 | 802-877-3337
The Strong House Inn is located in the heart of the Champlain Valley. This historical Inn has 14 individually decorated guestrooms, on five acres of gardens and trees with classic New England architecture and the comfort and luxury of a modern day Inn. The Inn is a perfect location for weddings, receptions, and rehearsal dinners and meetings for up to 50 people. Join us for Quilting in Vermont, the ultimate setting for quilters to reignite their creative passion and be spoiled in the process. Whether you are looking for a romantic getaway, a foodie experience, or a once in a lifetime event…we have an adventure waiting for you!
Visit Strong House Inn - Vergennes, VT
---


The Barn at Boyden Barn Farm, VT Route 44, Cambridge, Vermont 05444 | 802-598-5509
Experience the true authentic Vermont beauty of Boyden Farm. Our 1900's historic hayloft barn, open farmland and mountain views are the perfect setting for your wedding or corporate event. Reservations include onsite amenities; pricing based on hourly, midweek or weekend rates and availability. .
Visit The Barn at Boyden Farm - Cambridge, VT
---


Country Weddings
Find the ideal country wedding venue in Country Weddings. The ideal Vermont wedding begins at Country Weddings - Vermont Wedding Destinations, Honeymoon Lodging and marriage planning tips, planners and more.
Visit Country Weddings
---


Shore Acres Inn & Restaurant, 237 Shore Acres Dr., North Hero, VT 05474 | 802-372-8722
Shore Acres is located in the heart of the Champlain islands. Each room offers guests an incomparable panoramic view of the Green Mountains and the glistening waters of Lake Champlain. A visit here provides you with the recharge and relaxation we all truly need. 19 lakeside inns overlooking Lake Champlain on 46 private acres. A special place for your special event or Lake Champlain VT wedding. Event consultation, and Pet-Friendly accommodations available.
Visit Shore Acres Inn & Restaurant, North Hero, VT
---


Belle Savon Vermont | 802-751-5287
Belles Savon VT, Vermont Artisan Favors, and Gifts. A unique gift boutique located in the beautiful Northeast Kingdom of Vermont. We specialize in sustainable and locally sourced custom wedding favors and gifts to help celebrate your big day or every day, created with intention which by definition means gifting someone something they will love, need, or use. Inspired by the beauty of Vermont. Our gifts can be shipped worldwide!
Visit Belle Savon Vermont
---


Brandon Inn, 20 Park Street, Brandon, VT | 802-747-8300
The historic Brandon Inn in the center of the Vermont Village of Brandon features comfortable accommodations in a historic New England Country Inn. Amenities include a full hot breakfast and free Wi-Fi. A work desk and seating area are found in the individually decorated rooms all with a full bathroom and hairdryer. Common areas and dining rooms are found on the ground floor of the Inn. Meeting facilities and destination weddings are a specialty. Book direct by telephone or online.
Visit The Brandon Inn, Brandon, Vermont
---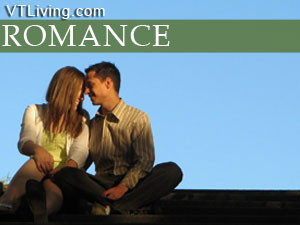 Love is in the air everywhere you look around.   If this is what you are looking for this Valentines Day, what better way to get romantic than to snuggle up in Vermont?
Vermont has many fabulous options for getting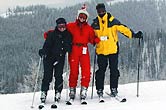 amorous during the winter months and especially for that special Day/Week in February. Skiing, Cross Country Skiing, Snow boarding, Skating, Horse-drawn sleigh rides, Snowmobiling and Snowshoeing are just a few of the activities Vermont has to offer.
Perhaps you are more of an inside person?  Try a roaring fireplace, a two person Jacuzzi, a good book, a museum, shopping, a long winters nap, or a wonderful lodging venue with a great view of the Green Mountains.
Take your loved one out to dinner. Try a Romantic Inn, or gourmet restaurant.  Try a fun spot with great food and live entertainment, grab something to eat at a local eatery before you try skating, or moonlight cross-country skiing. Elegant or relaxed, visit our dining section for ideas from our clients.  Many offer they menu and Specials online. 
Stay at a Romantic Inn or Bed and Breakfast many with flowers and a private hot tub or Jacuzzi right in your room.  How about spectacular views and vistas, shopping and antiquing, stay at one of our featured hotels. Add an element of excitement ask if they have an outdoor heated pool or hot tub.   Indulge yourself with Spa treatments and amenities at a Vermont resort, or rent a private home, cottage or condo just for the two of you, and of course many of you will include your family too. 
For the sport enthusiast, do you both like ice fishing? Just the two of you cuddled up in an ice shanty. Skiing? Watching the sun glare off the new fallen snow as you swoosh down the slopes. Snowmobiling? Create a bit of body heat.  Many of our venues are right on the VAST trails.
The Green Mountain State has plenty of attractions and events happening throughout February to keep you busy!
Best of all bring home a piece of Vermont.  Sweets for the sweet, Vermont Chocolates, Maple Syrup and Candy, Get all cuddly with a hand made bear from Vermont Teddy Bear, A flannel nightgown from Vermont Country Store and please remember the great cheddar cheeses and crackers to compliment that great bottle of Valentine's Day Wine or Champagne.

Vermont Products | Visit VT Towns | FWM 24/7 Shopping

Country Weddings | New England Recipes
VT Inns | Red Sox Gifts | Travel Destinations
Fitness and Sports Products On Sale Now
Free World Mall

Country Weddings | New England Recipes
VT Inns | Red Sox Gifts | Travel Destinations