Rudyard Kipling – Historic VT Lodging
Reliving History: VT Vacation Lodging at Naulakha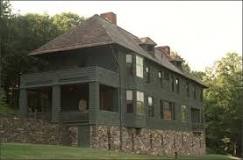 Tucked in the hills of Dummerston is where you'll find Naulakha – the former home of Rudy Kipling. The British born Kipling was a prolific writer, winner of the Nobel Prize for Literature and perhaps best known for his children stories and poems. Kipling wrote "The Jungle Book" while living in Vermont and you have the unique opportunity to stay in the Kipling home and re-live the experiences of the author.
Kipling Home: Historic VT Vacation Rentals
There is an amazing assortment of short-term, full-furnished Vermont vacation home rentals. This southern Vermont vacation rental property is one of the most unique and historic. The Rudy Kipling home located just outside of Brattleboro in Dummerston is the home where many of the children's classics of literature were written! The amazing Rudyard Kipling home (Naulakha) overlooking the Connecticut River valley in southern Vermont is now owned and operated by Landmark Trust USA. This non-profit entity has been buying, restoring and renting historic homes here in America and has done a sensational job in restoring and welcoming visitors to Kipling's US homestead in Dummerston, Vermont.
Rudyard Kipling in Vermont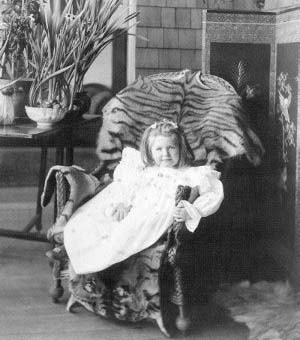 In 1882 Rudyard Kipling was working as a journalist in India and writing poetry and fiction in his spare time. It was his children stories and poems that led to his legacy as the most important writer in children's literature. Many of those now famous children's books and novels were written here in Vermont.
It was 1892 when Rudyard Kipling married Caroline Balestier, a Vermonter, and sister of an American friend. After their marriage, Rudyard and Caroline moved to Vermont. It was during Rudyard Kipling's stay in the United States, where two daughters were born and where Kipling wrote 'The Jungle Book' (1894). The same Kipling home is now on the National Register of Historic Places and is available for short-term vacation rental.
The home was called "Naulakha" by Kipling, who designed the house to resemble a ship. Naulakha is a Hindi word meaning "jewel beyond price". Kipling's home sleeps 8 people comfortably.

The house now features oil-fired hot air heat which replaced the original wood-fired furnace in the basement. Naulakha is one of several properties available for rent by The Landmark Trust USA. Three other homes on or near the historic Scott Farm – where heirloom apples are grown are also available for short-term vacation rental.
If you are seeking a truly unforgettable vacation experience, consider a family vacation at "Naulakha" – where you can read "The Jungle Book" and other Kipling classic's in the very room in which they were written.
inns | hotels | resorts | rentals | attractions | dining | real estate
Brattleboro VT Area Lodging Favorites


Chesterfield Inn, 20 Cross Street, West Chesterfield, NH 03466 | 800-365-5515
The Chesterfield Inn is a warm, welcoming Bed and Breakfast Inn just across the river in the Monadnock Region of New Hampshire. We specialize in personal service and comfort. Enjoy our delicious country breakfast, cooked to order, with homemade muffins made from scratch each morning. Our romantic candlelit dining room is the perfect place for dinner with a menu of fresh, local food that changes with the seasons. The inn is the perfect place for intimate weddings. Most guest rooms have fireplaces, pretty views and six rooms are pet friendly!
Visit Chesterfield Inn
---


Bromley View Inn, 522 Vermont Rte. 30, Bondville, VT 05340 | 802-297-1459
Bromley View Inn is located between Manchester, Bromley Mountain Resort and Stratton Mountain Resort. Our guests will find themselves in an activity haven with six ski areas within an hour, five golf courses within a half hour, superior hiking and snowshoeing, plenty of waterways for kayaking, canoeing, and fishing; and some of Vermont's best shopping and antiquing in the towns of Manchester, Arlington, Londonderry, Weston, Peru, and Dorset.
Visit Bromley View Inn - Bondville, VT
---


RE/MAX Four Seasons Real Estate, 2897 Depot Street, Manchester Center, VT 05255 | 802-362-4067
REMAX Four Seasons Real Estate is a full service real estate firm, assisting buyers and sellers of homes, condominiums, commercial properties, and land. We serve the southern Vermont real estate market, specializing in Manchester, Dorset, Arlington, Winhall, and the Bromley and Stratton ski areas.
Visit RE/MAX Four Seasons Real Estate Website
---


The Pointe at Castle Hill Resort, Rt. 103, Ludlow, VT 05149 | 888-764-6836
A truly accommodating country hotel with 96 spacious rooms and suites, enhanced guest services, and a new look. An exceptional lodging value with all the comforts of a first class hotel. Indoor pool, hot tub, restaurant, lounge, game room and views of Okemo Mountain.
Visit The Pointe at Castle Hill Resort
---
The Landmark Trust USA
707 Kipling Road
Dummerston, Vermont 05301

Vermont Products | Visit VT Towns | FWM 24/7 Shopping

Country Weddings | New England Recipes
VT Inns | Red Sox Gifts | Travel Destinations
Explore the Best of New England in New England Living Magazine
Fitness and Sports Products On Sale Now
Free World Mall

Country Weddings | New England Recipes
VT Inns | Red Sox Gifts | Travel Destinations