Stowe Vermont Lodging Accommodations

VTLiving presents the best of Stowe Vermont in our Stowe Lodging Guide. Find the better Stowe VT lodging values from our fabulous selection of inns, hotels, motels, resorts, vacation rentals, conference centers, and pet-friendly lodging properties.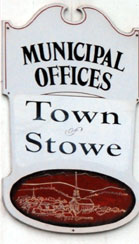 Stowe Vermont is a wonderful place to vacation or live. Choose from lakeside hotels and motels, quaint bed and breakfast inns, luxurious resorts, amenity-packed conference centers, mountain vacation rentals, and pet-friendly lodging. Explore all of our Stowe VT Lodging suggestions. Please tell the innkeeper(s) or manager(s) you found them in www.vtliving.com. Ask us about Stowe Vermont or share your Stowe area comments. To feature your business, contact us.
Stowe Vermont Lodging Guide


The Green Mountain Inn, 18 Main St., P.O. Box 60, Stowe, VT 05672 | 800-253-7302
Experience warm hospitality in an historic landmark in the heart of Stowe Village. Beautifully restored, the Inn offers the perfect blend of modern luxury and country elegance in over 100 rooms, fireplace suites, luxury rooms, exquisite village apartments and townhouses. Two superb restaurants, afternoon tea, year-round outdoor heated swimming pool, outdoor Jacuzzi, children's pool, two firepits and fully equipped health club. Classic setting for weddings, conferences and events.
Visit Green Mountain Inn, Stowe, VT
---


The Governor's House in Hyde Park, 100 Main Street, Hyde Park, VT 05655 | 802-888-6888 or Toll-Free 866-800-6888
Centerpiece of a quiet village, the completely restored historic mansion offers modern comfort with the gracious elegance of an earlier time. Period furnishings. Bedroom fireplaces. Mountain views. Jane Austen weekends. Afternoon tea. Small private events, and weddings. The perfect elopement package.
Visit Governor's House Inn in Hyde Park, VT

---


Marshfield Inn and Motel, 5630 US Route 2, Marshfield, VT 05658 | 802-426-3383
We offer quiet country accommodations on 37 acres convenient to both Montpelier and St. Johnsbury. It's the perfect relaxing stop-over after a busy day of travel, or a comfortable place to settle for a few days while exploring Montpelier, Central Vermont or the Northeast Kingdom. Experience the cozy charm and beautiful surroundings of a B&B, with the privacy, convenience and reasonable price of a motel. We are pet friendly.
Visit Marshfield Inn & Motel
---


The GREEN MOUNTAIN INN, 18 Main St., Stowe, VT 05672
Experience warm hospitality in an historic landmark in the heart of Stowe Village. Beautifully restored, the Inn offers the perfect blend of modern luxury and country elegance in over 100 rooms, fireplace suites, luxury rooms, exquisite village apartments and townhouses. Two superb restaurants, afternoon tea, year-round outdoor heated swimming pool, outdoor Jacuzzi, children's pool, firepits and fully equipped health club. Classic setting for weddings, conferences and events.
Visit Green Mountain Inn - Stowe, VT
---


Smugglers' Notch Vermont, America's Family Resort, 4323 VT Rt.108, Jeffersonville, VT | 802-332-6854
SMUGGLERS' NOTCH RESORT. At America's Family Resort, experience Mountain Resort Village living, award-winning children's programs, family activities, 3 big mountains of skiing and snowboarding, plus entertainment, dining, shopping, year-round Zipline Canopy Tours & more. Family Fun Guaranteed. Smuggs offers four season Vermont family vacation experiences unlike any other!
Visit Smugglers' Notch Resort - Jeffersonville, VT
---


Marshfield Inn and Motel, 5630 US Route 2, Marshfield, VT 05658 | 802-426-3383
We offer quiet country accommodations on 37 acres convenient to both Montpelier and St. Johnsbury. It's the perfect relaxing stop-over after a busy day of travel, or a comfortable place to settle for a few days while exploring Montpelier, Central Vermont or the Northeast Kingdom. Experience the cozy charm and beautiful surroundings of a B&B, with the privacy, convenience and reasonable price of a motel. We are pet friendly.
Visit Marshfield Inn & Motel
---


The Green Mountain Inn, 18 Main St., P.O. Box 60, Stowe, VT 05672 | 800-253-7302
Experience warm hospitality in an historic landmark in the heart of Stowe Village. Beautifully restored, the Inn offers the perfect blend of modern luxury and country elegance in over 100 rooms, fireplace suites, luxury rooms, exquisite village apartments and townhouses. Two superb restaurants, afternoon tea, year-round outdoor heated swimming pool, outdoor Jacuzzi, children's pool, two firepits and fully equipped health club. Classic setting for weddings, conferences and events.
Visit Green Mountain Inn, Stowe, VT
---


RE/MAX Four Seasons Real Estate, 1996 Depot Street, Manchester Center, VT 05255 | 802-362-4067
ReMax Four Seasons Real Estate is a leading provider of year round, seasonal, and vacation rentals in Vermont. We specialize in Manchester, Dorset, Arlington, Winhall and the Bromley and Stratton ski areas. In addition, we are a full service real estate firm, assisting buyers and sellers of homes, condominiums, and land. Give us a call today.
Visit RE/MAX Four Seasons Website
---


Marshfield Inn and Motel, 5630 US Route 2, Marshfield, VT 05658 | 802-426-3383
We offer quiet country accommodations on 37 acres convenient to both Montpelier and St. Johnsbury. It's the perfect relaxing stop-over after a busy day of travel, or a comfortable place to settle for a few days while exploring Montpelier, Central Vermont or the Northeast Kingdom. Experience the cozy charm and beautiful surroundings of a B&B, with the privacy, convenience and reasonable price of a motel. We are pet friendly.
Visit Marshfield Inn & Motel
---
Include Me shortcode: file not found


The Green Mountain Inn, 18 Main St., P.O. Box 60, Stowe, VT 05672 | 800-253-7302
Experience warm hospitality in an historic landmark in the heart of Stowe Village. Beautifully restored, the Inn offers the perfect blend of modern luxury and country elegance in over 100 rooms, fireplace suites, luxury rooms, exquisite village apartments and townhouses. Two superb restaurants, afternoon tea, year-round outdoor heated swimming pool, outdoor Jacuzzi, children's pool, two firepits and fully equipped health club. Classic setting for weddings, conferences and events.
Visit Green Mountain Inn, Stowe, VT
---


The Governor's House in Hyde Park, 100 Main Street, Hyde Park, VT 05655 | 802-888-6888 or Toll-Free 866-800-6888
Centerpiece of a quiet village, the completely restored historic mansion offers modern comfort with the gracious elegance of an earlier time. Period furnishings. Bedroom fireplaces. Mountain views. Jane Austen weekends. Afternoon tea. Small private events, and weddings. The perfect elopement package.
Visit Governor's House Inn in Hyde Park, VT

---


Marshfield Inn and Motel, 5630 US Route 2, Marshfield, VT 05658 | 802-426-3383
We offer quiet country accommodations on 37 acres convenient to both Montpelier and St. Johnsbury. It's the perfect relaxing stop-over after a busy day of travel, or a comfortable place to settle for a few days while exploring Montpelier, Central Vermont or the Northeast Kingdom. Experience the cozy charm and beautiful surroundings of a B&B, with the privacy, convenience and reasonable price of a motel. We are pet friendly.
Visit Marshfield Inn & Motel
---
inns | hotels | resorts | rentals | attractions | dining | real estate

Vermont Products | Visit VT Towns | FWM 24/7 Shopping

Country Weddings | New England Recipes
VT Inns | Red Sox Gifts | Travel Destinations
Fitness and Sports Products On Sale Now
Free World Mall

Country Weddings | New England Recipes
VT Inns | Red Sox Gifts | Travel Destinations