Stowe Hotelier Neil Van Dyke Honored
Golden Eagle Resort Owner Named Stowe Business Person of the Year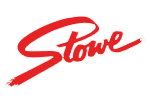 A favorite place to visit any time of year is Stowe. With wonderful inns, comfortable hotels, full-service resorts, greatrestaurants, fun attractions, skiing, bike riding and hiking trails – it is easy to see why Stowe is the ideal recreation destination for couples and families. To feature your Vermont business, contact us.
At Stowe Area Association's annual membership meeting and dinner, SAA named long-time Stowe resident and hotelier Neil Van Dyke as the Stowe Business Person of the Year. Van Dyke is the Owner and General Manager of the Golden Eagle Resort, on the Mountain Road in Stowe. He has been a member of the Board of Trustees for Stowe Area Association since 1984, serving a President, Treasurer, and Chair of various committees. Active in New England's hospitality community, Van Dyke has served as a member of the Board of Director of the New England Inn & Resorts Associations and is a past State Vice President.
Dartmouth College, Van Dyke's Alma mater, also benefits from his experience as he has served on the Board since 2001 and is the current Chairperson of the Board of Overseers. Van Dyke is most noted in the Stowe community for his dedication to search and rescue efforts in Stowe and around the State of Vermont. Neil was a member of the Stowe Hazardous Terrain Evacuation Team and became a founding member of the Stowe Mountain Rescue Team. He is responsible for coordinating the efforts of search and rescue when a missing person report is received in Stowe.
Chris Francis, President of the Board of Trustees of SAA, noted when presenting the award: "Neil has been and remains an influential leader and advocate for the Stowe and Lamoille County business community. Selfless in his commitment to the SAA, he has volunteered thousands of hours to the benefit of all businesses. His efforts are respected well beyond the State of Vermont by both individuals and organizations who look to him for guidance in regional business affairs. He is a valuable Ambassador the Stowe hospitality industry, respected and appreciated by his peers. Leading the Stowe Mountain Rescue Team he as actually put his life on the line in dangerous situations rescuing those in need. Stowe is a better place for all of us because of Neil Van Dyke."
Van Dyke joins an impressive list of past recipients of the Stowe Business Person of the Year Award, including John Spring-Miller, former owner of Springer-Miller System, Chuck Baraw, President of Stoweflake Mountain Resort & Spa, and Kathy Kneale, co-owner of Harrisons Restaurant A plaque honoring these important members of the Stowe community hangs in the lobby of the Stowe Visitor Information Center, on Main Street.
inns | hotels | resorts | rentals | attractions | dining | real estate

Vermont Products | Visit VT Towns | FWM 24/7 Shopping

Country Weddings | New England Recipes
VT Inns | Red Sox Gifts | Travel Destinations
Free World Mall

Country Weddings | New England Recipes
VT Inns | Red Sox Gifts | Travel Destinations