Stowe Motel & Snowdrift
Discover the "Family Affair" Motel in Stowe, Vermont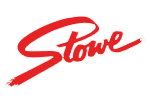 A favorite place to visit any time of year is Stowe. With wonderful inns, comfortable hotels, full-service resorts, greatrestaurants, fun attractions, skiing, bike riding and hiking trails – it is easy to see why Stowe is the ideal recreation destination for couples and families. Ask us about Vermont or share comments. To feature your business, contact us.
Stowe Motel & Snowdrift Lodge


Michael's on the Hill, 4182 Rt. 100 North, Waterbury-Stowe Road, Waterbury Center, VT
Enjoy the "ultimate Vermont dining experience" from within our Circa 1920 farmhouse. Allow us to provide you with locally driven European cuisine and the highest level of quality and service in a relaxed, welcoming atmosphere. The restaurant has been awarded with the Wine Spectator Award of Excellence, the Sante Magazine Sustainable Restaurant Award and is a Certified Green Restaurant. Vermont's First- Chef of the Year, Breathtaking Green Mountain Views, Private Event Facilities, Fireplace, AC.
Visit Michael's On The Hill Website
---


The Whip Restaurant at Green Mountain Inn, 18 Main Street, Stowe, VT 05672
Boasting Stowe's first liquor license, an impressive collection of antique buggy whips & a brass dumbwaiter. Enjoy hand-cut steaks, creative fresh seafood dishes, vegetarian dishes, homemade breads & more in a friendly, casual atmosphere. Sip a VT microbrew, fine wine or drink specialty by the fire. Serving Sun. Brunch, Lunch & Dinner daily. Kid's menu available. Located at the historic Green Mountain Inn, Main St., Stowe.
Visit The Green Mountain Inn Website
---


Piecasso Pizzeria & Lounge, 1899 Mountain Road, in Stowe, VT
Piecasso opened in Stowe on February 8, 2006. Piecasso is a fun place filled with modern style, eclectic music, and great vibes. Come visit, enjoy traditional New York style pizza, authentic Sicilian pastas, fresh seafood, fine wines, fun martinis, and Vermont micro brews.
Visit Piecasso Website
---


Troy West Carpet Cleaning, 21 Brook Street, Barre, VT 05641 | 802-498-3718
Troy West Carpet Cleaning provides high quality dry foam carpet and upholstery cleaning. Dry foam cleaning provides a high level of soil removal, dries in 1-2 hours, cleans, deodorizes & brightens, and fluffs up heavy traffic areas. See the difference! Call Troy to schedule your appointment today.
Troy West Carpet Cleaning
---


Harrison's Restaurant, 25 Main Street, Stowe, VT 05672 | 802-253-7773
Served elevated takes on American dishes, wine, craft beers and cocktails in a handsome, parlorlike space in the heart of Stowe Village. Fireside dining in winter, patio dining on Main Street in the summer and fall. Advance reservations recommended.
Visit Harrison's Restaurant Stowe
---


Sunset Motor Inn, 160 VT Route 15 W Morrisville, VT 05661 | 800-544-2347
A family owned hotel in scenic Vermont. Recently updated rooms and amenties. 55 units, apartment suite, four houses in a convenient location. Charlmont Restaurant, located next door. Children 12 & under stay free, Group Rates, Bus Parking, Free Wi-Fi, Outdoor Pool, Views, Select pet-friendly rooms available; a large lawn is available behind hotel.
Visit Sunset Motor Inn - Morrisville
---


Pall Spera Company Realtors, 1800 Mountain Road, Stowe, VT 05672 | 800-253-2700
From starter homes, lots, commercial buildings, to vacation hideaways, cabins, condos and world class estates, we have three offices to serve you - in Stowe on the Mountain Road and in the Village, and in Morrisville on Brooklyn Street. We look forward to creating your dreams with you.
Visit Pall Spera Realtors Website
---


The Green Mountain Inn, 18 Main St., P.O. Box 60, Stowe, VT 05672 | 800-253-7302
Experience warm hospitality in an historic landmark in the heart of Stowe Village. Beautifully restored, the Inn offers the perfect blend of modern luxury and country elegance in over 100 rooms, fireplace suites, luxury rooms, exquisite village apartments and townhouses. Two superb restaurants, afternoon tea, year-round outdoor heated swimming pool, outdoor Jacuzzi, children's pool, two firepits and fully equipped health club. Classic setting for weddings, conferences and events.
Visit Green Mountain Inn, Stowe, VT
---


Vermont Condo Pros at EXP Realty, 145 Pine Haven Shore Road, Suite 2219, Shelburne, VT 05482 | 802-382-0102
Need your condo professionally staged? Want us to find you off market condo properties? Looking for a instant offer on your condo or a townhome? At Vermont Condo Pro's you can search every condo and townhouse in the State of Vermont. Learn more about what our team can do for you.
Visit Vermont Condo Pros - Shelburne, VT
---
Stowe Motel & Snowdrift. Stowe Motel owners, the Ruschp family, have been instrumental in making Stowe, Vermont the 'Ski Capital of the East.'
Peter and Carolyn Ruschp have owned and operated the Stowe Motel since 1977, and acquired the adjacent Snowdrift Motel in 1995. Peter is a former U.S. Ski Team member and is the current Director of Skiing at Stowe Mountain Resort.  His father, Sepp Ruschp, founded the ski school in 1936.
The Stowe Motel and Snowdrift are centrally located between the Village of Stowe and Mt. Mansfield – Vermont's highest peak. Accommodations include motel rooms, efficiency units, apartments, and 1-5 bedroom houses.   Non-efficiency unit rates include a hearty continental breakfast. All other units come equipped with full kitchens or kitchenettes.
The Stowe Motel and Snowdrift offers a fireplaced cocktail lounge and game room with ping-pong, video games, and pool table. Other amenities include 2 outdoor heated pools, tennis and badminton courts. They offer complimentary snowshoe rentals in winter and mountain bike rentals in summer for their guests' use on the Stowe Recreation Path. Stowe, Vermont is home to the finest network of cross-country trails in the east, 150 km of groomed trails serviced by 4 ski centers. The Stowe ice skating rink is nearby, as is the VAST snowmobile trail system. Sleigh rides are available with reservations recommended. Enjoy your Stowe visit at the Stowe Motel and Snowdrift and thank you for mentioning "I found you online, in Vermont Living Magazine".
inns | hotels | resorts | rentals | attractions | dining | real estate

Vermont Products | Visit VT Towns | FWM 24/7 Shopping

Country Weddings | New England Recipes
VT Inns | Red Sox Gifts | Travel Destinations
Free World Mall

Country Weddings | New England Recipes
VT Inns | Red Sox Gifts | Travel Destinations