Vermont Supermarkets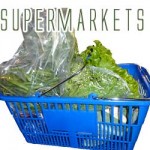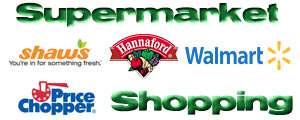 Vermont is served by only a handful of Supermarket Chains and Walmart.
Vermont Health Food Stores and Food Co-Ops are also local Vermont shopping options for groceries and other goods. Share your VT Supermarket comments. For additional information about Vermont Supermarkets, including store locations, history, coupons and reviews,  follow the links below. To feature your business in VT Living, contact us.
The most popular Vermont Supermarkets are: Shaw's, Price Chopper, Hannaford, Walmart, Top's Markets,  Mac's Markets, and Trader Joe's. Many Vermonters also shop at Farmer's Markets, which operate year 'round in some Vermont towns.
Vermont Supermarket Shopping

Vermont Products | Visit VT Towns | FWM 24/7 Shopping

Country Weddings | New England Recipes
VT Inns | Red Sox Gifts | Travel Destinations
Free World Mall

Country Weddings | New England Recipes
VT Inns | Red Sox Gifts | Travel Destinations