Hannaford Supermarkets
VT Hannaford Markets
Hannaford is becoming a major food supplier for Vermont with stores on each end of the Green Mountain state. Hannaford offers printable coupons and is expanding their own brands – which include: Nature's Place, Taste of Inspirations, Healthy Accents, Home 360, and My Essentials. Vermont  is served by only a handful of Supermarket Chains and Walmart.
Receive Next Day Shipping on select orders $35+ at Walmart.com
Ask us about VT Supermarkets or share your comments. To feature your business in VT Living, contact us.
Hannaford Vermont Supermarkets
---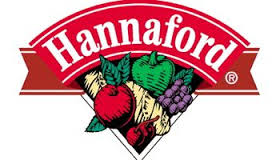 Hannaford
Corporate office: Hannaford Supermarkets
145 Pleasant Hill Road
Scarborough, ME 04074
Phone: For customer concerns or questions – (800) 213-9040
The Customer Information Center operating hours: Monday: Wednesday and Friday: 8:00 AM – 7:00 PM, Thursday: 8:00 AM – 10:00 AM, 11:45 AM – 7:00 PM
Hannaford Vermont Stores include: St. Albans, Bennington, Barre

Vermont Products | Visit VT Towns | FWM 24/7 Shopping

Country Weddings | New England Recipes
VT Inns | Red Sox Gifts | Travel Destinations
Free World Mall

Country Weddings | New England Recipes
VT Inns | Red Sox Gifts | Travel Destinations