The Pointe Hotel & Suites
Okemo – Ludlow VT Vacation Lodging & Hotel Suites
When visiting the Ludlow Okemo Mountain area of southern Vermont – for exceptional lodging accommodations check out The Pointe Hotel. Ask us about VT vacations or share comments. To feature your business, contact us.
Castle Hill Resort & The Pointe Hotel


The Pointe at Castle Hill Resort, Rt. 103, Ludlow, VT 05149 | 888-764-6836
A truly accommodating country hotel with 96 spacious rooms and suites, enhanced guest services, and a new look. An exceptional lodging value with all the comforts of a first class hotel. Indoor pool, hot tub, restaurant, lounge, game room and views of Okemo Mountain.
Visit The Pointe at Castle Hill Resort
---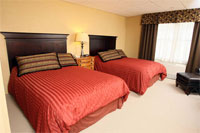 Just at the bottom of the driveway of The Castle Resort is the contemporary Pointe Hotel at Castle Hill. This is a wonderful place with four types of spacious rooms and includes a family suite, high-speed wireless Internet access, cable TV, flat-screen TVs. This is the place to stay if you are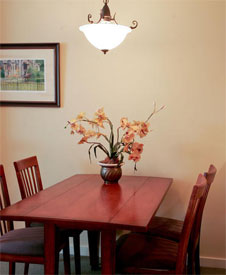 looking for a larger space with more updated conveniences.
This recent renovated hotel is the perfect place to lodge wedding or event guests. It's great for families with the large indoor pool and state of the art fitness center. This property is perfect for extended stay — ask for a room with a full kitchen and washer/dryer set ups.
If you are looking for a bit more space or privacy, choose one of The Castle rental homes. Offering suites, one-, two-, or three-bedroom Resort Homes, your needs for accommodations can easily be met. The Castle Resort Homes are great for families or groups of friends. The views are outstanding of the beautiful Southern Green Mountains.
Staying in Southern Vermont at the The Castle Resort and Spa, The Pointe Hotel or The Castle Rental Homes will be one of relaxation, rejuvination and luxury — a great way to enjoy all that Vermont and the Ludlow area of Okemo has to offer. For more information follow the links below.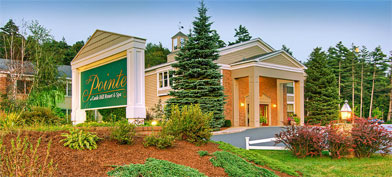 Fabulous Weddings – Fine Dining – Aveda Spa
Castle Hill Resort & Spa | Aveda Spa


The Pointe Hotel at Castle Hill
Route 103
Ludlow, VT 05149 
www.castlehillresortvt.com
inns | hotels | resorts | rentals | dining | real estate

Vermont Products | Visit VT Towns | FWM 24/7 Shopping

Country Weddings | New England Recipes
VT Inns | Red Sox Gifts | Travel Destinations
Free World Mall

Country Weddings | New England Recipes
VT Inns | Red Sox Gifts | Travel Destinations