Vermont Town Meeting Day
A New England Springtime Tradition of Democracy At Work

For more than 200 years Vermont Town Meeting Day brings together Vermonters to gather at the local town hall and "discuss" the towns annual budgets. Vermont Town Meeting Day is always held the first Tuesday in March. Most town meetings include presentations of pending town projects or permits. Town voters are often allowed to examine and debate on municipal and school budgets. Town Meeting Day works because Vermonter care. Thank you for participating in Town Meeting Day. Share your comments or feature your Vermont business or service,  contact us.
Vermont's Annual Town Meeting Day
The town meeting day often brings out the interesting local characters who sometimes will take advantage of the captive audience to spew rhetoric about a favorite cause. Oh yes, Town Meeting Day can be quite entertaining and revealing.
This is a day when the townsfolk can voice concerns about the local schools, roads, and just about any other subject. Vermont Town Meeting Day is also when many town officials are elected.
Town Meeting Day is one of our founding fathers practices that to this day lives on in Vermont. So, if you are a true Vermonter or even a part-time resident make it point to is visit your local town hall on the first Tuesday in March. Vermont Living Magazine presents information about every town in Vermont. Follow the links below for Vermont Town and City data, photos, weather conditions, and more.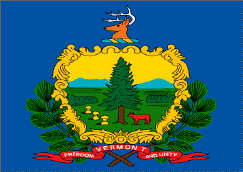 Vermont Products | Visit VT Towns | FWM 24/7 Shopping

Country Weddings | New England Recipes
VT Inns | Red Sox Gifts | Travel Destinations
Fitness and Sports Products On Sale Now
Free World Mall

Country Weddings | New England Recipes
VT Inns | Red Sox Gifts | Travel Destinations