Bennington, Vermont 05201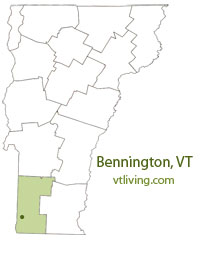 Bennington, Vermont is a town in Bennington County and one of two shire towns for this county of Vermont. Historic Bennington in southwestern Vermont, was chartered in 1749 and grew on the shores of the Walloomsac River. Bennington includes one village, Old Bennington.
Exploring Historic Bennington, Vermont: A Guide to Culture, Heritage, and Quality of Life
Nestled in the picturesque Green Mountains of Vermont, Bennington is a town steeped in history and natural beauty. From its rich colonial past to its vibrant present, the town has much to offer residents and visitors alike. let's explore the History of Bennington, the iconic Bennington Monument, and highlight its various attractions, villages, districts, and neighborhoods.
History of Bennington:
Founded in 1749, Bennington holds a prominent place in American history. It was named after colonial governor Benning Wentworth and quickly became an essential hub for trade and commerce due to its strategic location along the Walloomsac River. During the Revolutionary War, the Battle of Bennington (1777) marked a significant turning point, leading to the eventual surrender of British forces at Saratoga.
The Bennington Monument:
A symbol of pride and resilience, the Bennington Monument stands tall at 306 feet, making it one of the tallest stone structures in the world. Erected in 1891 to commemorate the Battle of Bennington, visitors can climb the monument to enjoy breathtaking views of the surrounding landscapes.
Attractions, Villages, Districts, and Neighborhoods:
Bennington boasts a diverse array of attractions to cater to all interests. The town center is a mix of historical charm and modern amenities, with artisan shops, galleries, and restaurants. The North Bennington Village exudes a tranquil atmosphere with its tree-lined streets and Victorian architecture, while the vibrant arts scene thrives in the Bennington Arts District.
Bennington VT City Parks, Recreation Areas, and Hikes:
For outdoor enthusiasts, Bennington offers numerous city parks, including the popular Willow Park, equipped with picnic areas and playgrounds. The Green Mountain National Forest surrounding the town provides endless opportunities for hiking, camping, and wildlife exploration.
Historic Sites and Places of Interest:
The town preserves its history through various historic sites, such as the Old First Church and the Robert Frost Stone House Museum, celebrating the poet's life and works during his years in Vermont. Additionally, the Bennington Museum houses an impressive collection of art and artifacts showcasing the region's heritage.
Bennington Real Estate Opportunities and Employment:
The town offers a mix of historic homes, charming cottages, and modern properties for potential homeowners. The real estate market is relatively stable, providing opportunities for both buyers and investors. In terms of employment, Bennington is home to a variety of industries, including manufacturing, healthcare, education, and tourism, offering a diverse job market.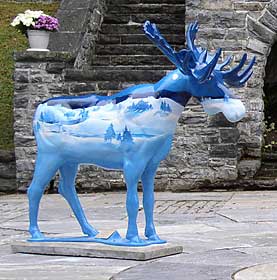 Quality of Life and Bennington VT Living:
Residents of Bennington enjoy a high quality of life, surrounded by stunning natural beauty and a strong sense of community. The town's cultural events, festivals, and farmers' markets foster a warm and welcoming atmosphere. Access to top-notch educational institutions, healthcare facilities, and recreational amenities make it an excellent place to raise a family.
Bennington, Vermont, encapsulates the essence of New England charm, rich history, and stunning landscapes. With its iconic monument, diverse attractions, and strong community spirit, the town offers an idyllic blend of past and present. Whether you're interested in exploring history, enjoying outdoor adventures, or seeking a place to call home, Bennington has something to offer for everyone.
Bennington, Vermont is a commercial center for the surrounding agricultural area and comprises the villages of Bennington, Old Bennington, and North Bennington. The Bennington Monument is a U.S. Historic Site in Old Bennington. Located just south of Manchester, Bennington attracts visitors seeking a year-round vacation destination and Vermont outlet shopping venues. Bennington acts as a major gateway to Vermont from New York State via Rt. 9.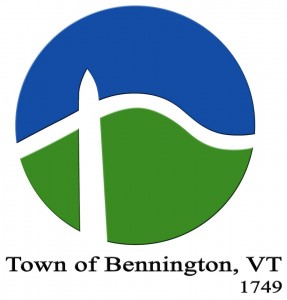 To share your Bennington, VT information, contact us. Learn more about advertising in VTLiving.
Chartered: 1749
County: Bennington
Bennington, VT Population:
2010: 15,764
GPS Coordinates:
Latitude: 42.5328
Longitude: -73.1229
Bennington, VT Local Information
Bennington Town Offices: 802-442-1037


Hampton Inn Bennington, 51 Hannaford Square, Bennington, Vermont 05201
Nestled between the Taconic and Green Mountains, Bennington is a charming town with antique stores, galleries, historic sites, covered bridges and farm stands. Southern Vermont is famous for apple orchards and pick your own fruit in the fall. See Colonial architecture and historic sites including the Bennington Battle Monument and the Robert Frost Stone House Museum. Visit art exhibits at Bennington Museum and The Bennington Center for the Arts. Spend an afternoon in the surrounding mountains where you can hike, snowshoe and ski cross country or downhill. Bring home Vermont maple syrup or Bennington pottery. Whether you're in town to tour Bennington College, for a weekend getaway or a business trip, enjoy comfortable guest rooms and suites in Bennington, VT.
---
inns | hotels | resorts | rentals | attractions | dining | real estate
SHOP BENNINGTON GIFTS

| Photo | Title | Price | Buy |
| --- | --- | --- | --- |
| | Bennington (VT) (Images of America) | $18.82 | On Sale Now |
| | 3dRose Covered Bridges, Henry Bridge in Bennington VT - US46 BBA0026 - Bill... - Mugs (mug_94993_4) | $9.70 | On Sale Now |
| | Bennington Vermont VT vintage State Athletic style Long Sleeve T-Shirt | $21.99 | On Sale Now |
| | Bennington Vermont VT Vintage Athletic Sports Logo T-Shirt | $16.99 | On Sale Now |
| | Village of Bennington, Vermont Annual Report .. | $11.95 | On Sale Now |
| | Bennington Vermont Bennington VT Retro Vintage Text Long Sleeve T-Shirt | $27.99 | On Sale Now |
| | Bennington Vermont Mountain Vacation Souvenirs Bennington Vermont Mountains VT Vacation Souvenir Throw Pillow, 18x18, Multicolor | $23.95 | On Sale Now |
| | Bennington Vermont Bennington VT Retro Vintage Text Tank Top | $21.99 | On Sale Now |
| | North Bennington Vermont VT Vintage Athletic Navy Sports Des Zip Hoodie | $33.99 | On Sale Now |
| | INFINITE PHOTOGRAPHS Vintage North Bennington, Vt. : H.C. White Co., c1907. photograph: Waterport Street, the principal b | $14.99 | On Sale Now |
| | 3dRose RR Station in Bennington, VT (Vintage 1913) (Textured) - Towels (twl-130834-2) | $27.49 | On Sale Now |
| | Southern Vermont Old Town Atlas Vintage Bennington VT Map (1887) Throw Pillow, 16x16, Multicolor | $19.99 | On Sale Now |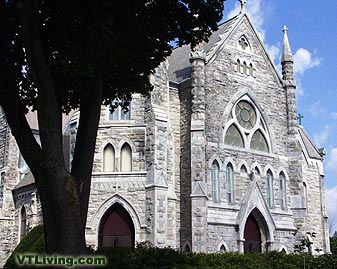 The town is home to Bennington College, and Southern Vermont College, the Bennington Museum is a major attraction. The Bennington Museum is known for its collection of Grandma Moses paintings and other early Americana. The famous Bennington Monument in Old Bennington is a national historic site and the tallest structure in the state of Vermont. The monument commemorates the Battle of Bennington which took place during the American Revolution.
Bennington is where the Catamount Tavern once stood. It was at the Catamount Tavern where Ethan Allen and Seth Warner formulated the Green Mountain Boys and helped to establish the State of Vermont. Bennington is named for Benning Wentworth, a British governor of New Hampshire, and is home to the William H. Morse State Airport,
The Bennington Banner daily newspaper and Pennysaver Press weekly newspaper are published here. Author Anne Charlotte Lynch Botta was born in Bennington in 1815. Botta was an author of poetry and critical essays. She also hosted the first important literary salon in America. Her literary events were attended by Ralph Waldo Emerson and William Cullen Bryant.

Vermont Products | Visit VT Towns | FWM 24/7 Shopping

Country Weddings | New England Recipes
VT Inns | Red Sox Gifts | Travel Destinations
New England Living Magazine
Free World Mall

Country Weddings | New England Recipes
VT Inns | Red Sox Gifts | Travel Destinations