Brattleboro, Vermont 05301
Brattleboro VT Lodging, Real Estate, Travel & Visitor Information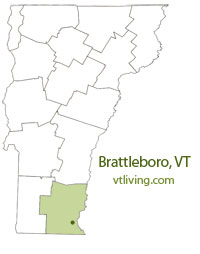 Welcome to "Billy Brattle's borough".  Yes, there really was a guy named William Brattle, an early settler of what is now known as Brattleboro. The town of Brattleboro in Windham County is located on the shores of the Connecticut River, in Vermont's southeast region.
Brattleboro serves as a major gateway to Vermont and is a year-round resort area in an agricultural region. Brattleboro is a distribution center and is also known for unique shops, antique stores, restaurants, banking, printing, and entertainment.



The Marina, 28 Spring Tree Road, Brattleboro, VT 05301
Serving lunch and dinner seven days a week with Sunday Brunch Buffet. A beautiful view of the water from almost every seat in the restaurant. Enjoy amazing sunsets from our outdoor, dockside seating area. Located where the Connecticut and West Rivers meet on Route 5. The Marina is a memorable, casual dining experience.
Visit The Marina Website
---


Ramuntos Brick Oven Pizza, 111 Putney Road, Brattleboro, VT 05301 (On the roundabout, Exit 3, off I-91) | 802-579-1226
Welcome to Ramunto's - a taste of the North End right here in Brattleboro. At Ramunto's we're passionate about providing an unforgettable dining experience. Ramunto's combines great service, a warm family-friendly atmosphere, and high quality food made fresh daily. Authentic New York Pizza, fresh salads cut to order, pastas from scratch, and signature subs, Ramunto's offers something for everyone including catering services. Open Daily for lunch, dinner & Take-Out.
Visit Ramunto's Brattleboro Website
---


Robb Family Farm, 827 Ames Hill Road, Brattleboro, VT 05301 | 802-257-0163
Home of fine Vermont crafts. We produce the purest maple syrup you can find as well as a large assortment of fine hand-crafted treasures. Enjoy the scenic Vermont landscape and views from our shop. The Robb Family Country Shop is a family run business, consisting of a charming gift shop, farm events, mail order and baked goods by order. The shop is open throughout the year selling our own Vermont Maple Syrup, Vermont Maple Candy, Maple Syrup Party Favors, Gift Boxes, and Family Raised Beef. Sugarhouse Tours are offered year round.
Visit Robb Family Farm Website
---


Berkley, Veller & Greenwood Country Realtors, 119 Western Ave., Brattleboro, VT 05301 also 118 Route 100, West Dover, VT 05356 | 802-254-6400
Berkley, Veller & Greenwood Country Realtors has access to the largest selection of real estate listings in southeastern Vermont and southwestern New Hampshire. Offices are located in Brattleboro and Mount Snow, Vermont. The area's leading independent full service real estate company serving Windham County in Southern Vermont and Cheshire County in Southern New Hampshire.
Visit Berkley Veller Greenwood Country Realtors Website
---


The Dutton Berry Farmstands and Greenhouse, Route 30, Newfane, VT, Routes 11 & 30 in Manchester, VT, and Route 9 in West Brattleboro, VT | 802-365-4168
Dutton Berry Farmstands are well known for their Vermont grown produce and other unique local products. Fresh picked apples straight from our orchard are available throughout apple season. Stop in and pick up a jug of Dutton Berry Farm's fresh made apple cider, made from our home grown apples. Whether it is fresh farmer-grown fruits and vegetables, cider, Vermont maple syrup or plants, you'll enjoy visiting a true Vermont farm experience.
Visit Dutton Berry Farmstands- VT
---
Annual Brattleboro VT Events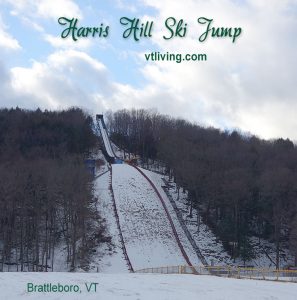 Popular annual Brattleboro events include Pie Making and Dinners at Scott Farm Orchards, Brattleboro's Annual Winter Carnival (held in Feb.), Harris Hill Ski Jumping Championship, The "Strolling of the Cows" and visiting unique downtown shops and boutiques. The West River, a popular canoeing river, meets the Connecticut River in Brattleboro. Cultural institutions include the Brattleboro Music Center, the Brattleboro Museum and Arts Center, and River Valley Performing Arts Center. Walking trails along the West River and Ice Fishing during the winter months are fun ways to explore what life is like in Brattleboro.  Brattleboro's Fort Dummer, built-in 1724, was the state's first permanent white settlement. The Fort is a Vermont State Park and is open to the public. Brattleboro has a vibrant downtown with many unique shops, restaurants, and boutiques. Brattleboro is named for a popular early settler, William Brattle.
Getting to Brattleboro VT
Getting to Brattleboro is easy. Most visitors drive. The town has three Exits off of I-91. Drive times area: an approximate 3.5-hour drive from NYC or Boston, a 1.5-hour drive from Hartford, CT, and about one hour north of Springfield, MA.  The nearest major airport is Bradley International Airport in Connecticut. Ask us about Brattleboro, Vermont, or share your Brattleboro, VT comments.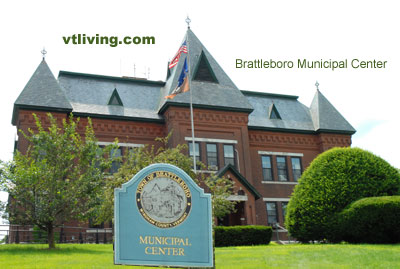 Chartered: 1763
County: Windham
Brattleboro, VT Population:
2010: 12,046
GPS Coordinates:
Latitude: 42.510
Longitude: -72.3456
Brattleboro, VT Local Information
Brattleboro Town Offices: 802-251-8157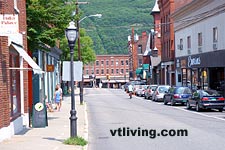 inns | hotels | resorts | rentals | attractions | dining | real estate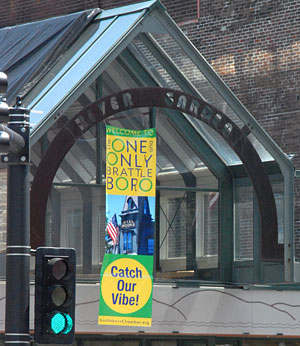 Brattleboro, VT Living Resources

Brattleboro, VT Airports
Brattleboro, VT Art Galleries
Brattleboro, VT Autos
Brattleboro, VT Camping
Brattleboro, VT Golfing
Brattleboro, VT Microbreweries
Brattleboro, VT Shopping
Brattleboro, VT Theaters
Brattleboro, VT Antiques
Brattleboro, VT Attorneys
Brattleboro, VT Classifieds
Brattleboro, VT Hiking
Brattleboro, VT Inns
Brattleboro, VT Museums
Brattleboro, VT Skiing
Brattleboro, VT Weather
Brattleboro, VT Apple Orchards
Brattleboro, VT Attractions
Brattleboro, VT Beaches
Brattleboro, VT Dining
Brattleboro, VT Hotels
Brattleboro, VT Radio Stations
Brattleboro, VT State Parks

Vermont Products | Visit VT Towns | FWM 24/7 Shopping

Country Weddings | New England Recipes
VT Inns | Red Sox Gifts | Travel Destinations
Free World Mall

Country Weddings | New England Recipes
VT Inns | Red Sox Gifts | Travel Destinations