Concord, Vermont 05824
Concord VT Lodging, Real Estate, Travel & Visitor Information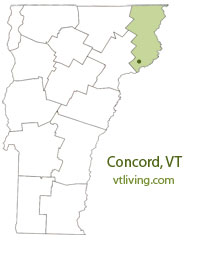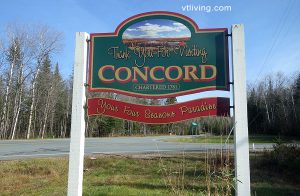 Welcome to Concord, Vermont ~  a scenic Northeast Kingdom town in Essex County.
Concord, VT was originally settled by Simon Willard, a fur trader. Concord gets its name from Concord, Massachusetts. The first "normal school" (school for teacher training) in America was established here in Concord in 1823 by Reverend Samuel R. Hall.
Beautiful Shadow Lake is located here. Concord is about a 15 drive east of St. Johnsbury on US Route 2. Concord is comprised of Concord in the west, North Concord in the north, Miles Pond in the east, East Concord in the southeast, and Concord Corner in the southwest section of town. To share your Concord, VT information contact us. Learn more about advertising in VTLiving.
Exploring Concord, Vermont: A Rich Tapestry of History, Nature, and Community
Nestled in the scenic landscape of Vermont, Concord is a picturesque town with a rich history, breathtaking natural beauty, and a close-knit community that prides itself on preserving its heritage while embracing modern living. From its captivating history to its serene lakes, lush parks, and charming villages, Concord offers a tapestry of experiences for residents and visitors alike.
History of Concord
Concord's history dates back to the late 18th century when it was first settled by pioneers seeking fertile land for farming. The town was officially chartered in 1781. The early years were marked by agricultural pursuits, and as the decades passed, industries such as logging and milling began to shape the town's economy. The influence of these industries is still evident in the town's architecture and local lore. Concord has run a K–8 school located in the village. Concord High School closed in 2015. Concord was the location of the country's first normal school, founded in 1823 by Samuel Read Hall.
Villages, Districts, and Neighborhoods
East Concord: This village is the heart of the town and features a mix of historic homes, charming shops, and community spaces. Its tree-lined streets and well-preserved architecture reflect the town's history.
West Concord: Known for its tranquility and scenic beauty, West Concord is a testament to Vermont's rural charm. Rolling hills, open fields, and quaint homesteads define this area.
Shadow Lake: An important part of the town's identity, Shadow Lake is a pristine water body that offers recreational activities such as fishing, boating, and swimming. The lake is surrounded by seasonal cabins and homes, making it a focal point for community gatherings.
Local Businesses
Concord's community spirit is upheld by a variety of local businesses that cater to both residents and visitors. Quaint cafes, artisanal boutiques, and farmers' markets showcase the town's commitment to preserving its small-town charm.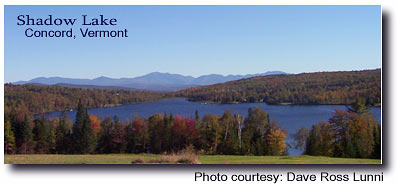 Parks, Lakes, and Recreation Areas
Shadow Lake: Beyond its recreational offerings, Shadow Lake's serene shores provide the perfect backdrop for picnics, sunset watching, and connecting with nature.
Concord State Forest: This forested area offers hiking trails that wind through pristine woodlands, making it a paradise for nature enthusiasts and outdoor adventurers.
Miles Pond State Park: Just a short drive from Concord, this park is a haven for campers, boaters, and those looking to experience the unspoiled beauty of Vermont's outdoors.
Historic Sites and Places of Interest
Water Andric Bridge: This covered bridge, a testament to Vermont's historic architecture, spans the Connecticut River, connecting Concord to New Hampshire.
Concord Historical Society: The society's museum on US Route 2, and its archives offer visitors a glimpse into the town's past through exhibits, artifacts, and guided tours.
Concord VT Real Estate Values and Options
Concord offers a diverse range of real estate options, from historic homes with classic New England charm to modern residences that embrace contemporary design. Property values reflect the town's appeal as a peaceful and scenic destination, making it an attractive location for those seeking both primary residences and vacation homes.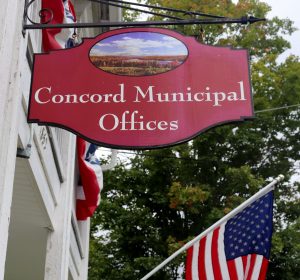 Chartered: 1781
County: Essex
Concord, VT Population:
2010: 1,235
GPS Coordinates:
Latitude: 44.2516
Longitude: -71.5059
Town of Concord, VT Local Information
385 Main Street PO Box 317
Concord, VT 05824
(802) 695-2910
(Municipal Building Number)
(802) 695-2220 (Town Clerk)
Quality of Life and Living in Concord, VT
Living in Concord offers a unique blend of tranquility and community engagement. Residents enjoy a slower pace of life that allows for meaningful connections with neighbors and nature. The town's commitment to preserving its historical character and embracing outdoor activities fosters a high quality of life that appeals to families, retirees, and individuals seeking a more balanced and fulfilling lifestyle.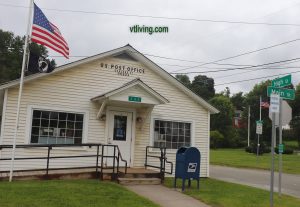 Concord, Vermont, is more than just a town; it's a testament to the beauty of Vermont's landscape, the warmth of its community, and the rich tapestry of history and modernity that define it.
Whether you're drawn to its scenic lakes, historic sites, or the allure of small-town living, Concord welcomes all who seek to experience the charm of a New England gem.
inns | hotels | resorts | rentals | attractions | dining | real estate
SHOP CONCORD VT GIFTS

| Photo | Title | Price | Buy |
| --- | --- | --- | --- |
| | Concord Vermont VT Vintage Sports Established Navy Design Pullover Hoodie | $32.99 | On Sale Now |
| | Womens Concord Vermont VT Vintage Athletic Black Sports Design V-Neck T-Shirt | $19.99 | On Sale Now |
| | Concord Vermont VT Vintage Athletic Sports Design Sweatshirt | $31.99 | On Sale Now |
| | Historic Pictoric Photo - The Moose River Lodge, a Masonic Building in Concord, Vermont- Fine Art Photo Reporduction 11in x 14in | $39.99 | On Sale Now |
| | Concord, Vermont Crazy Cow T-Shirt | $19.99 | On Sale Now |
| | Historic Pictoric Photo - A saltbox-Style House and its Adjacent barn Near Concord, Vermont. A saltbox is a Traditional New England Style of House with a Long- Fine Art Photo Reporduction 36in x 24in | $59.99 | On Sale Now |
| | Brotherhood Concord Vermont State Flag Cities Towns Door Mat Souvenir Gift Design Rubber Grip Non Skid Backing Rug Indoor Entryway Door Rugs Mats Pack of 2 | $29.95 ($14.98 / Count) | On Sale Now |
| | Lake Willoughby Vermont Map Professionally Framed & Matted Art Print from Illustration by Lakebound Framed Art Size: 15" x 19" | $78.95 | On Sale Now |
| | YellowMaps Miles Pond VT topo map, 1:24000 Scale, 7.5 X 7.5 Minute, Historical, 1967, Updated 1991, 26.7 x 22 in - Paper | $29.95 | On Sale Now |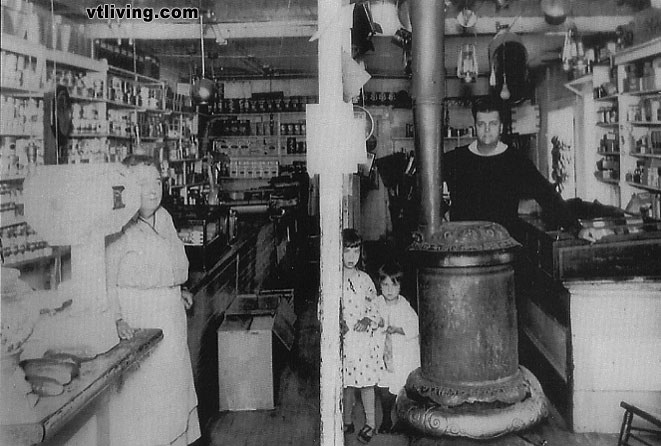 VT Lodging Guide | VT Maps | VT Attractions | VT Realty

Vermont Products | Visit VT Towns | FWM 24/7 Shopping

Country Weddings | New England Recipes
VT Inns | Red Sox Gifts | Travel Destinations
Fitness and Sports Products On Sale Now
Free World Mall

Country Weddings | New England Recipes
VT Inns | Red Sox Gifts | Travel Destinations