Fletcher, Vermont 05444
Fletcher, Binghamville, East Fletcher, West Fletcher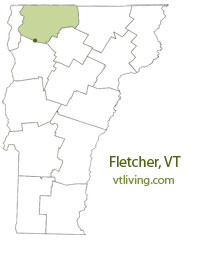 Fletcher, Vermont is a small town in Franklin County. The town is comprised of Fletcher, Binghamville, East Fletcher, and West Fletcher. There are very few public buildings in the town. According to the most recent census, the town now has slightly more than 1,300 residents – the most ever in the history of the town.
Discovering Fletcher, Vermont
Welcome to an in-depth exploration of Fletcher, Vermont, a picturesque town nestled in the heart of the Green Mountains. Rich in history, natural beauty, and community spirit, Fletcher offers a unique and fulfilling experience for residents and visitors alike.
History of Fletcher
Fletcher's history is deeply rooted in Vermont's rural heritage. Established in 1789, the town was named after Benjamin Fletcher, the colonial governor of New York. The early settlers were primarily farmers who harnessed the fertile lands for agriculture. Over the years, Fletcher evolved into a tight-knit community, with a focus on preserving its agricultural traditions.
The town of Fletcher is home to several local businesses. These businesses range from family-owned farms and artisanal craft shops to small-scale manufacturing operations. Other employers in the area include educational institutions, healthcare facilities, and businesses related to agriculture and forestry.
Villages, Districts, and Neighborhoods
Fletcher is comprised of several distinctive villages and neighborhoods, each offering a unique atmosphere and lifestyle. Some of the notable areas within the town include East Fletcher, West Fletcher, and Fletcher Village. These communities showcase a blend of historic homes and modern residences, reflecting the town's evolution over time.
Parks, Recreation Areas, and Hikes
For nature enthusiasts, Fletcher offers a treasure trove of outdoor opportunities. The town is home to various parks and natural reserves, including the renowned Fletcher Hill Conservation Area. Hiking trails wind through lush forests, revealing breathtaking vistas of the surrounding mountains and valleys. Nature lovers will find solace in the pristine landscapes that Fletcher has to offer.
Historic Sites and Places of Interest
Fletcher's rich history is preserved through its historic sites and landmarks. The Fletcher Covered Bridge, an iconic wooden structure, stands as a testament to the town's past. Visitors can also explore local museums and historical societies to delve deeper into Fletcher's heritage.
Real Estate Values and Options
Fletcher presents a range of real estate options, from historic farmhouses to contemporary homes. The town's real estate market is characterized by a blend of rural and suburban living, providing residents with the opportunity to embrace a tranquil, countryside lifestyle. Real estate values have remained stable, making Fletcher an attractive destination for those seeking a peaceful retreat.
Fletcher boasts a high quality of life, defined by its close-knit community, stunning natural surroundings, and a deep appreciation for Vermont's rural culture. The town's commitment to sustainable living, outdoor recreation, and local traditions creates an enriching environment for all residents.
Living in Fletcher, Vermont, offers a chance to embrace the beauty of the Green Mountains and the warmth of a vibrant community. Whether you're exploring its history, hiking its trails, or simply enjoying the rural tranquility, Fletcher encapsulates the essence of Vermont's rural charm, making it an ideal place to call home.
To share additional Fletcher, VT information, contact us. Learn more about advertising in VTLiving.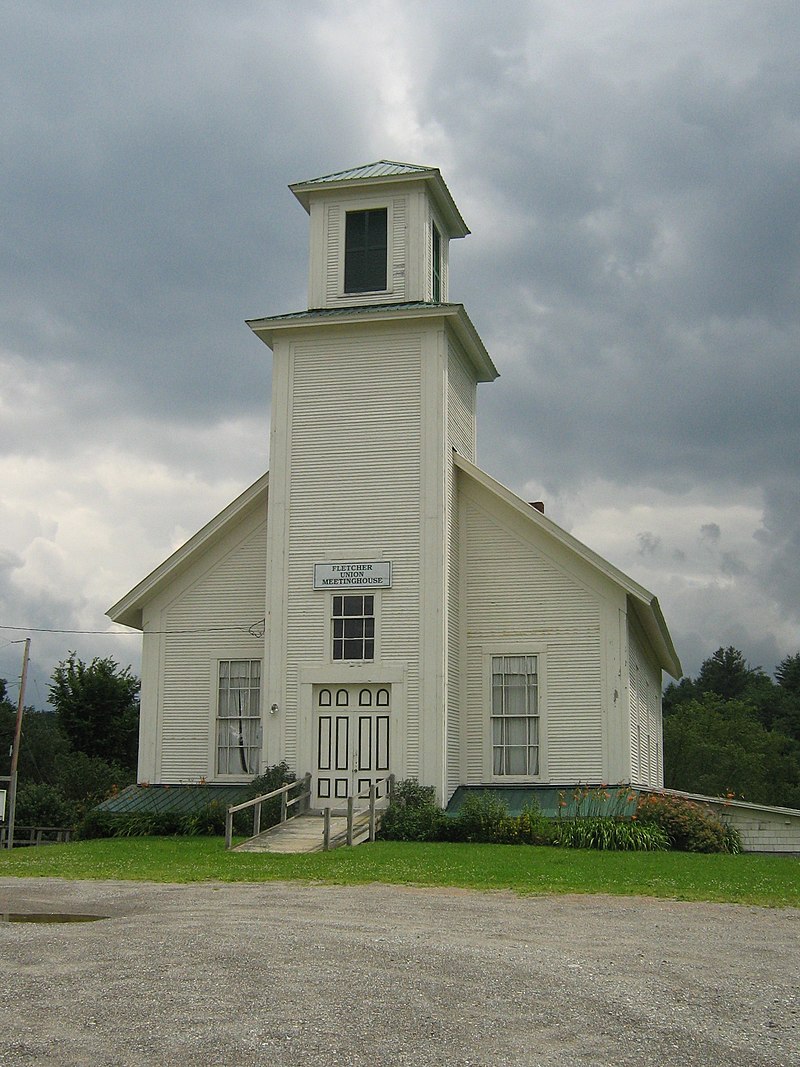 Chartered: 1790
County: Franklin
Fletcher, VT Population:
2010: 1,277
GPS Coordinates:
Coordinates: 44°42′18″N 72°54′6″W
Fletcher, VT Local Information
Fletcher Town Offices: 802-626-9386
Unofficial Town of Fletcher website: www.fletchervt.net
inns | hotels | resorts | rentals | attractions | dining | real estate



Vermont Products | Visit VT Towns | FWM 24/7 Shopping

Country Weddings | New England Recipes
VT Inns | Red Sox Gifts | Travel Destinations
New England Living Magazine
Fitness and Sports Products On Sale Now
Free World Mall

Country Weddings | New England Recipes
VT Inns | Red Sox Gifts | Travel Destinations