Newbury, Vermont 05051
Newbury VT Lodging, Real Estate, Travel & Visitor Information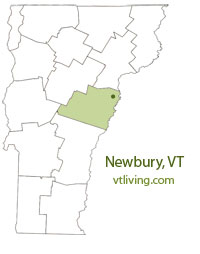 Welcome to scenic Newbury, Vermont. Newbury, Vermont is located in the fertile valley of the Connecticut River. Newbury's first settler is one of the most prominent men in Vermont's History, General Jacob Bayley.
This quaint northern New England town borders New Hampshire and the Connecticut River to the east.
The Newbury First Congregational Church, the second oldest church in Vermont is located here. Newbury businesses include Four Corners Farm and the Newbury General Store.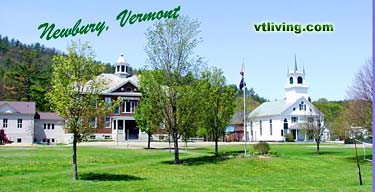 Newbury is a town located in Orange County, Vermont, United States. According to the 2020 census, the population of Newbury was 2,293. The town includes several villages such as Newbury, Center Newbury, West Newbury, South Newbury, Boltonville, Peach Four Corners, and Wells River.
The area of what is now called Newbury was a favorite of the Indians due to its vast tracts of beautiful and fertile intervale. Rivers teemed with salmon and brooks with trout. The surrounding hills were abundant with Deer, Bear, and Moose.
Prior to European settlement, the Newbury area was the location of a village called Cowass or Cowassuck of the Pennacook tribe. Cowass in Abenaki is "Coo-ash-auke," meaning "place of pine trees," and was a general name these people gave to the upper Connecticut River Valley and Lakes region.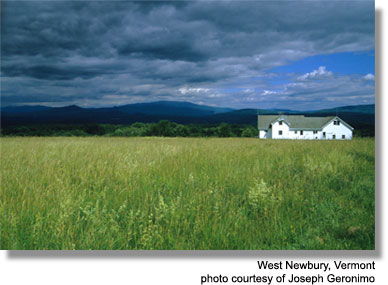 HISTORY OF NEWBURY, VT
Newbury was first settled by English colonists in 1762 by Samuel Sleeper and family. One of the New Hampshire grants, Newbury was chartered by Governor Benning Wentworth on March 18, 1763, to Jacob Bayley and 74 others, some from Newbury, Massachusetts. The town served as the southern terminus of the Bayley Hazen Military Road, begun by Bayley in 1760 and then continued until 1779 by Colonel Moses Hazen.
By 1859, when the population was 2,984, Newbury had two gristmills, in addition to a paper mill and steam mill to manufacture mackerel kits. The principal industry, however, along the alluvial meadows was raising beef cattle and sheep, and the production of wool and dairy goods.
Newbury's mineral springs drew travelers as early as 1800. The promotion of mineral springs for hydrotherapy and consumption as health benefits has a long history in Vermont. Vermont's springs were spread across the state and popular with vacationers in the late 19th century seeking natural remedies to treat various ailments.
To share your Newbury, VT business information, contact us about advertising in VTLiving.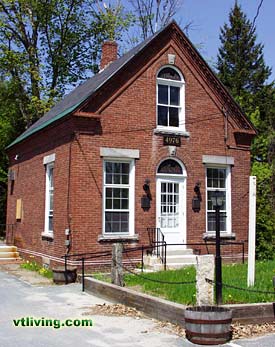 Chartered: 1763
County: Orange
Newbury, VT Population:
2010: 1,955
GPS Coordinates:
Latitude: 44.0614
Longitude: -72.0718
Newbury, VT Local Information
Newbury Town Offices: 802-866-5521
Town Office Contact Information
Location:  4982 Main Street South, Newbury Village|
Phone:802-866-5521
Mail:    PO Box 126, Newbury VT  05051
Office Hours:  Monday – Friday 9:00 am  –  1:00 pm, after 1:00 by chance
Official Newbury, VT Website: newburyvt.org
inns | hotels | resorts | rentals | attractions | dining | real estate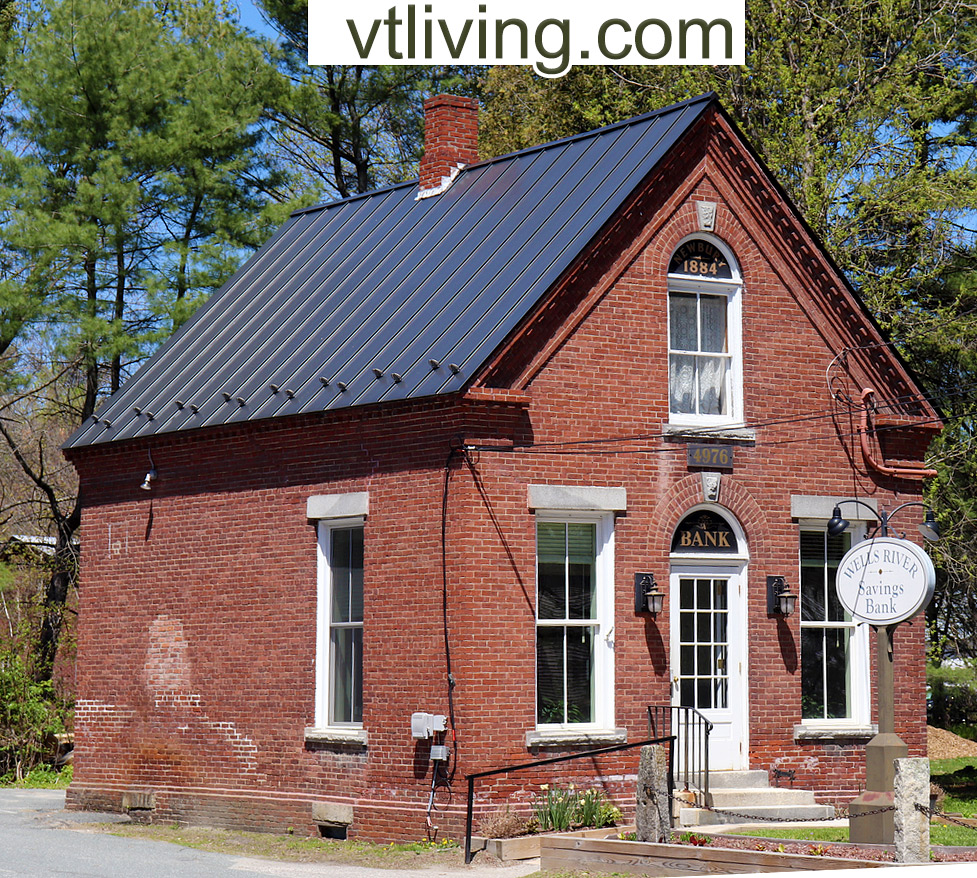 SHOP NEWBURY VT GIFTS

| Photo | Title | Price | Buy |
| --- | --- | --- | --- |
| | Vintage Sunset Stripes Newbury, Vermont Pullover Hoodie | $39.99 | On Sale Now |
| | Newbury Vermont Classic Established Premium Cotton Hoodie Black | $44.99 | On Sale Now |
| | Newbury Vermont Classic Established Men's Cotton T-Shirt Navy | $25.99 | On Sale Now |
| | 150Th Anniversary of the Settlement of Newbury, Vermont (1912) [Leather Bound] | $27.99 | On Sale Now |
| | Newbury Vermont Newbury VT Retro Vintage Text Throw Pillow, 16x16, Multicolor | $24.99 | On Sale Now |
| | MG Global USGS Hanging Canvas Print of Woodsville 1935 Ryegate Newbury Bradford Haverhill Vermont NH | 8x12 12x18 16x24 20x30 24x36 Vintage Wall Art for Gift | Historical Home Office Decor | $39.97 | On Sale Now |
| | Newbury, Vermont Black Bear T-Shirt | $16.99 | On Sale Now |
| | US Decal, Inc. Newbury, Vermont Oval Sticker | $4.99 | On Sale Now |
VT Lodging Guide | VT Maps | VT Attractions | VT Realty

Vermont Products | Visit VT Towns | FWM 24/7 Shopping

Country Weddings | New England Recipes
VT Inns | Red Sox Gifts | Travel Destinations
Fitness and Sports Products On Sale Now
Free World Mall

Country Weddings | New England Recipes
VT Inns | Red Sox Gifts | Travel Destinations