Saint Johnsbury, Vermont 05819
St. Johnsbury, Passumpsic, Stark District, St. Jay Center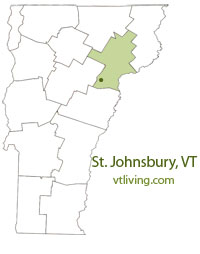 The City of St. Johnsbury, also known as St. J, (or Saint Jay, St. Jay) is a small bustling city in Caledonia County in Vermont's Northeast Kingdom.
St. Johnsbury intersects at the major US thoroughfares of Interstates I-93 and I-91, and also U.S. Routes 5 and 2, and is therefore easily accessible from all directions. St. Johnsbury's Main Street is a fine example of old New England architecture and homes.
Discovering Saint Johnsbury, Vermont: A Hidden Gem in the Northeast Kingdom
Nestled in the picturesque Northeastern part of the United States, Saint Johnsbury, Vermont, captivates visitors with its small-town charm, rich history, and stunning natural beauty. Known as the "Gateway to the Northeast Kingdom," this delightful community offers a diverse range of attractions, cultural institutions, and recreational opportunities. Whether you're considering a visit to St. Jay, or looking for a new place to call home, exploring Saint Johnsbury holds many surprises and delights.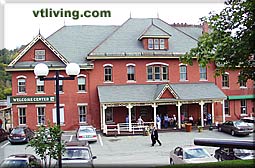 History of Saint Johnsbury:
The history of Saint Johnsbury dates back to its founding in 1786. The town was named after the landowner, Jonathan Arnold, and his birthplace, St. Johnsbury in New Brunswick, Canada. The region's development was fueled by the arrival of the railroad in the mid-19th century, which spurred economic growth and established Saint Johnsbury as a vital hub for commerce, industry, and agriculture. The Fairbanks family, renowned for their invention of the platform scale, played a pivotal role in the town's industrial and cultural development of the town.
St. Jay Villages, Districts, and Hamlets:
Saint Johnsbury comprises several distinct villages and hamlets, each offering its unique character. The town center is the heart of Saint Johnsbury, boasting an array of charming shops, restaurants, and cultural institutions. Other notable areas include the historic Paddock Village, Saint Johnsbury Center, East St Johnsbury, the serene Passumpsic Village, and the vibrant Railroad Street District, known for its arts scene and creative community. These various districts and hamlets contribute to the town's diverse tapestry and provide a range of options for residents and visitors alike.
St. Johnsbury Real Estate Options:
Saint Johnsbury offers a range of real estate options, from historic homes to modern condominiums. The town features a mix of architectural styles, including Victorian, Greek Revival, and Colonial. Whether you're looking for a quaint village setting or a suburban neighborhood, Saint Johnsbury has something to suit every taste. Additionally, the town's real estate market provides an opportunity for affordable housing compared to larger urban centers, making it an attractive option for families, retirees, and professionals.
Major Employers:
Saint Johnsbury is home to several major employers that contribute to the town's economic vitality. One notable institution is the Northeastern Vermont Regional Hospital, a state-of-the-art medical facility serving the community and surrounding areas. Another significant employer is Saint Johnsbury Academy, a renowned independent boarding and day school that has been providing quality education since 1842. Additionally, the town benefits from a thriving small business community, offering opportunities across various sectors, including healthcare, education, manufacturing, and retail.
Things to Do:
Despite its small size, Saint Johnsbury boasts a wide range of activities and attractions for residents and visitors. History enthusiasts can explore the Fairbanks Museum and Planetarium, which houses an extensive collection of natural history artifacts, historic documents, and celestial displays. Art lovers can immerse themselves in the St. Johnsbury Athenaeum, a public library and art gallery that showcases notable works of American and European art. Outdoor enthusiasts will appreciate the nearby Burke Mountain Ski Area, offering skiing and snowboarding in the winter and mountain biking and hiking in the summer.
Local Parks and Area Attractions:
Nature lovers will find solace in the abundance of parks and natural areas surrounding Saint Johnsbury. The stunning Dog Mountain, a canine-friendly park known for its scenic trails and dog-centric artwork, offers a unique experience for pet owners. Just a short drive away, the renowned Kingdom Trails provide over 100 miles of mountain biking and hiking trails, winding through picturesque forests and breathtaking landscapes. For a peaceful retreat, Lake Willoughby, often referred to as the "Lucerne of America," offers pristine waters and stunning mountain views, perfect for boating, swimming, and fishing.
Saint Johnsbury Academy:
An integral part of the town's identity, Saint Johnsbury Academy has been a cornerstone of education in the region for over 180 years. The academy offers a comprehensive curriculum for students in grades 9-12, with a focus on academic excellence, arts, athletics, and community engagement. The school's beautiful campus, distinguished faculty, and rigorous programs have attracted students from around the globe, fostering a vibrant and diverse educational community.


Parkway Realty Associates, 75 Mt. Pleasant St., St. Johnsbury, VT 05819 | 802-748-8169
Welcome to Parkway Realty Associates - Your Key to the Kingdom! We are a full service real estate agency specializing in northeastern Vermont homes, land, and commercial property for sale. We are experts in Northeast Kingdom Real Estate, and the top producing real estate agency in the area. View Vermont real estate listings online.
Visit Parkway Realty Associates - St. Johnsbury, VT
---


Begin Realty, 309 Portland St., Suite 101, St. Johnsbury, VT 05819 | 802-748-2045
Welcome home to Vermont. Begin Realty "Providing professional and courteous service". Vermont's Northeast Kingdom is a wonderful place to work and live. Contact the Real Estate Professionals at Begin Realty for commercial, residential, and land listings in the Northeast Kingdom of Vermont. View listings online at our website.
Visit Begin Realty Associates
---


StoneCrest Properties, 101 Depot Street, Lyndonville, VT 05851 | 802-626-4790
StoneCrest Properties is a full service Vermont real estate agency meeting the needs of buyers and sellers every day. Located in Lyndonville, Vermont and servicing the entire Northeast Kingdom. At StoneCrest Properties we offer: First time homebuyer experience, Unique marketing of our properties, Experienced professional agents who take personal care. Give us a call, or view our latest listings online.
Visit StoneCrest Properties - Lyndonville, VT
---


The Wildflower Inn, 2059 Darling Hill Road, Lyndonville, VT 05851 | 802-626-8310
Trailside Lodging in the Northeast Kingdom of Vermont. Your next great adventure awaits at The Wildflower. A four-season destination property for the best in outdoor recreation and Vermont experiences. With our 25-room Inn, full-service restaurant, pub, Village Sport bike shop (with rentals) and KCE guide company right on the property, you will have everything you need to make the most of your Vermont visit.
Visit The Wildflower Inn - Lyndonville, VT
---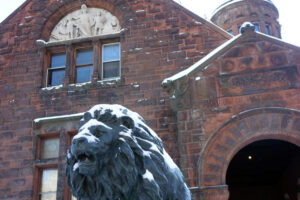 Living in Saint Johnsbury, VT:
Saint Johnsbury offers residents a high quality of life in a welcoming community. The town provides access to excellent healthcare facilities, quality educational opportunities, and a range of recreational amenities. The low crime rate, natural beauty, and sense of community make Saint Johnsbury an ideal place to raise a family or enjoy a peaceful retirement. The town's commitment to preserving its historical heritage while embracing modern advancements creates a unique and appealing environment for residents of all ages.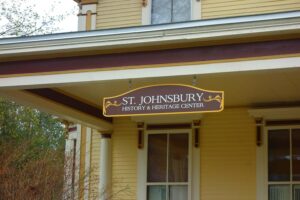 St. Johnsbury boasts the oldest, original art Museum in America. A visit to the St. Johnsbury Athenaeum will delight art lovers, historians, and architects. The Fairbanks Museum houses the Nation's northernmost planetarium and is open to the public. Historic downtown St. Johnsbury has numerous fine shops and specialty stores.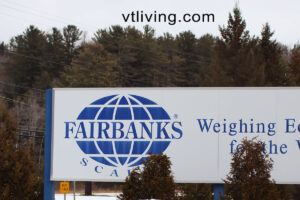 St. Johnsbury is home to the famous Maple Grove of Vermont company, and the world-famous Fairbanks Scales were developed and manufactured here. The internationally renowned prep school, St. Johnsbury Academy is here, as is the Northeast Kingdom's largest daily newspaper, The Caledonian-Record.
The St. Johnsbury Athenaeum is home to dozens of spectacular photos and white marble statues. Fans of the Hudson River School of Art will delight in the outstanding collection. Originally built as a public library and donated to the town by Horace Fairbanks, the St. Johnsbury Athenaeum was designated as a National Landmark in 1996. St. Johnsbury was the headquarters of St. Johnsbury Trucking Company which once served the entire northeast. St. Johnsbury hosts a popular Maple Festival called the St. Johnsbury World Maple Celebration Festival – the event is held every springtime in Downtown St. Johnsbury.
Saint Johnsbury, Vermont, presents a remarkable blend of history, culture, and natural splendor. From its rich historical roots to its diverse neighborhoods and employment opportunities, the town offers a unique and attractive lifestyle. Whether you are drawn to its fascinating museums, stunning parks, or educational institutions like Saint Johnsbury Academy, this hidden gem in the Northeast promises a rewarding experience for visitors and a warm and welcoming community for those who choose to call it home.
To share any Saint Johnsbury, VT information with us, contact us about advertising in VTLiving.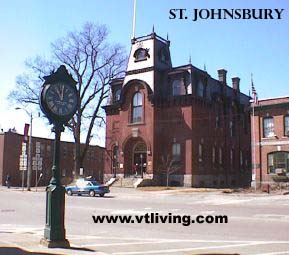 Chartered: 1786
County: Caledonia
Saint Johnsbury, VT Population:
2010: 7,603
GPS Coordinates:
Latitude: 44.2612.0543.731
Saint Johnsbury, VT Local Information
Saint Johnsbury Town Offices: 802-748-4331
inns | hotels | resorts | rentals | attractions | dining | real estate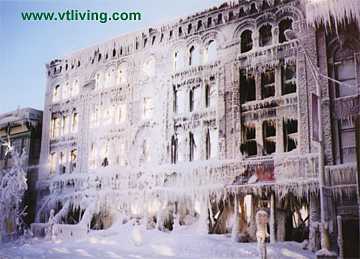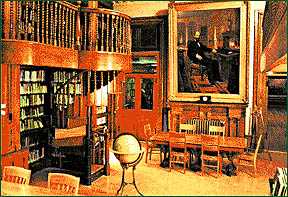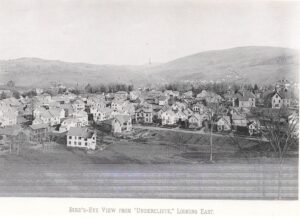 Vermont Products | Visit VT Towns | FWM 24/7 Shopping

Country Weddings | New England Recipes
VT Inns | Red Sox Gifts | Travel Destinations
New England Living Magazine
Fitness and Sports Products On Sale Now
Free World Mall

Country Weddings | New England Recipes
VT Inns | Red Sox Gifts | Travel Destinations