Vermont Weather Events
VT Flooding July 2023
Vermont, known for its picturesque landscapes, rolling hills, and charming communities, has experienced its fair share of natural disasters throughout history. Among these, floods have played a significant role, testing the state's resilience and community spirit. From the devastating floods of 1927 to the more recent events, Vermonters have come together to overcome the challenges posed by these natural calamities, rebuilding and reinforcing their communities.
To feature your VT business in Vermont Living, contact us.
July 2023 Devastating Floods Strike Vermont: A Tale of Resilience and Recovery
Our picturesque state of Vermont has experienced a series of catastrophic floods that left a lasting impact on its landscapes, communities, and people. These devastating floods, caused by a combination of heavy rainfall, overflowing rivers, and an unfortunate succession of cold fronts have tested the resilience and determination of Vermonters. However, amidst the destruction and despair, the state's spirit of unity and collective strength has shone through, as Vermonters embarked on a journey of recovery and rebuilding.
The Deluge of Destruction:
During the week of July 10, 2023, Vermont was pummeled by an unprecedented amount of rainfall, resulting in widespread flooding across the state. Rivers swelled beyond their banks, transforming peaceful streams into raging torrents that swept away everything in their path. Historic landmarks, roads, bridges, and homes fell victim to the overwhelming force of the water. The devastation was particularly severe in low-lying areas and communities situated near rivers and streams. Barre, Ludlow, and the State Capitol of Montpelier were all particularly impacted by the flooding. Severe flooding is not new. Vermont suffered catastrophic flooding during the Great Flood in 1927.
Community Resilience:
In the face of this natural disaster, Vermonters demonstrated remarkable resilience and community spirit. Neighbors helped neighbors, strangers became friends, and volunteers flocked to the affected areas, offering assistance in any way possible. Local organizations, emergency responders, and government agencies collaborated seamlessly to ensure the safety and well-being of residents. Evacuation centers were established, providing temporary shelter, food, and essential supplies to those displaced by the floods.
Rebuilding Lives and Infrastructure:
As the floodwaters receded, Vermont embarked on the challenging task of rebuilding. The road to recovery was long and arduous, but the people of Vermont stand strong, determined to restore the state to its former glory. Government aid, private donations, and grants are pouring in to support the rebuilding efforts. Communities and People Unite in Vermont. Neighbors help neighbors regardless of race, politics, religion, or lifestyle preferences. People came together to clean up debris, repair infrastructure, and restore homes and businesses.
Environmental Impact:
Beyond the immediate impact on human lives, the floods in Vermont also had significant environmental consequences. The fragile ecosystem of the state's rivers and wetlands suffered extensive damage. The floods caused soil erosion, washed away topsoil, and disrupted natural habitats for fish and other wildlife. Environmental organizations and concerned citizens launched initiatives to restore the damaged ecosystems and ensure the long-term sustainability of Vermont's natural resources.
Mitigation and Preparedness:
The devastating floods served as a wake-up call for Vermont to enhance its flood mitigation and preparedness measures. The state government, in collaboration with experts and local communities, initiated comprehensive plans to minimize the impact of future floods. These efforts included improving early warning systems, enhancing floodplain management, and investing in infrastructure upgrades to withstand extreme weather events.
The recent floods in Vermont left an indelible mark on the state and its residents. Despite the immense challenges faced, Vermonters have showcased their strength, unity, and resilience throughout this recovery process. The floods have served as a reminder of how, through collective action and commitment, we will build a more resilient state ready to adapt to changing climate and face the challenges that lay ahead. Vermont will write a new chapter in its history, one that demonstrates the triumph of the human spirit over adversity. One that demonstrates adaptation, unity, and diversity over fearmongering and division.
Thank you for bookmarking Vermont Living. Please support our local businesses.
View drone footage of the Great Flood of 2023 when Montpelier and many other Vermont towns and villages were submerged in water. Special thanks to YouTube and Vermont Public Television for sharing this drone video footage. 
SHOP FLOOD PRODUCTS ON SALE

| Photo | Title | Price | Buy |
| --- | --- | --- | --- |
| | FROGG TOGGS mens Men's Boot Rana II Realtree MAX 5 Camouflage PVC Hip Wader, Realtree Max-5, 10 US | | On Sale Now |
| | Duck and Fish Green Fishing Wader Hip Boots with cleated outsole (12 M US Men) | $42.90 | On Sale Now |
| | FROGG TOGGS Men's Classic 2 Hip Wading Boot in Felt or Cleated | $79.99 | On Sale Now |
| | Muck Wetland Rubber Premium Men's Field Boots,Bark,Men's 9 M/Women's 10 M | $125.12 | On Sale Now |
| | Carhartt mens Rugged Flex Mud Wellington-m industrial and construction boots, Brown Oil Tan/Black Coated, 10 US | $189.99 | On Sale Now |
| | FROGG TOGGS Men's Aransas II Neoprene Surf & Sand Wading Boot, Black, 10 | $69.99 | On Sale Now |
| | Gator Waders Womens Camp Boots, Leopard/Aqua, Size 7 - Ankle High Waterproof Shoes for Rain and Mud, Fishing, Hunting, and Camp Wear | $100.09 | On Sale Now |
| | DRYCODE Rubber Boots for Men and Women,Waterproof Durable 6mm Warm Rubber Neoprene Boots,Outdoor Rain Boot,Black,Size 5-14 | $59.88 | On Sale Now |
| | TIDEWE Rubber Boots for Women, 5.5mm Neoprene Insulated Rain Boots with Steel Shank, Waterproof Mid Calf Hunting Boots, Durable Rubber Work Boots for Farming Gardening Fishing (Plaid Size 9) | $29.99 | On Sale Now |
| | Vellgoo 4,500 Sq.Ft Energy Star Dehumidifier for Basement with Drain Hose, 52 Pint DryTank Series Dehumidifiers for Home Large Room, Intelligent Humidity Control | | On Sale Now |
| | APTOOK Commercial Dehumidifier with Pump,180 Pints Heavy Duty Industrial Dehumidifier for Large Space Basement Crawl Space Flood Repair Water Damage Restoration, Auto Defrost, Memory Starting | | On Sale Now |
| | LUKO 2000 Sq. Ft Dehumidifiers for Large Room and Basements, 30 Pints Dehumidifier with Drain Hose, Auto or Manual Drainage, 0.528 Gallon Water Tank, Auto Defrost, Dry Clothes Function, 24H Timer (white) | | On Sale Now |
| | Keatar 140 Pints Commercial Dehumidifier for Large Room,Home,Basements, industrial warehouses, workshop,library or construction sites with Continuous Drain Hose and Water Reservoir | | On Sale Now |
| | MOUNTO 180Pints Commercial Dehumidifier with Pump and Drain Hose, LGR Portable Dehumidifier with wheels for Home, Basements, Garages, and Job Sites. | | On Sale Now |
| | WAYNE CDU790 - 1/3 HP Submersible Cast Iron and Stainless Steel Sump Pump with Integrated Vertical Float Switch - Up to 4,600 Gallons Per Hour - Heavy Duty Basement Sump Pump, Black | | On Sale Now |
| | Acquaer 1HP Sump Pump 4948GPH Submersible Drain Pump with Automatic Float Switch, Remove Clean/Dirty Water for Basement, Hot Tub, Pools, Garden Pond | | On Sale Now |
| | Superior Pump 92553 1/2 HP Thermoplastic Pedestal Pump, Black | | On Sale Now |
| | Rainbro 1/2 HP Thermoplastic Submersible Sump Pump With Vertical Float Switch, Model# PSU050V Black | | On Sale Now |
| | WAYNE - 1/2 HP Basement [Sump] [Pump] System with Integrated Vertical Float Switch and 12 Volt [Battery] Back Up Capability, [Battery] Not Included - Up to 5,100 Gallons Per Hour - Heavy Duty | | On Sale Now |
| | Superior Pump 92151 1 HP Cast Iron Sump Pump Side Discharge with Vertical Float Switch | $279.98 | On Sale Now |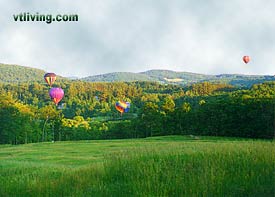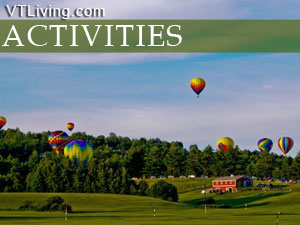 Check out Vermont's Top Events
More Things To Do During Your Vermont Vacation
Enjoy High Tea in Vermont
Visit a Vermont Campground
See Vermont from above – take a Hot Air Balloon Ride
Hiking in Vermont
Golfing in Vermont
Fishing in Vermont
Unwind at a Vermont Spa
Visit a Vermont Art Gallery
Visit a Summer Theatre
Visit a Vermont Museum

Vermont Products | Visit VT Towns | FWM 24/7 Shopping

Country Weddings | New England Recipes
VT Inns | Red Sox Gifts | Travel Destinations
Free World Mall

Country Weddings | New England Recipes
VT Inns | Red Sox Gifts | Travel Destinations