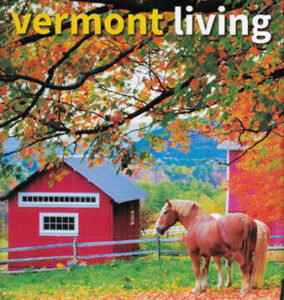 2022 Vermont Living Weekly Planner
VT Living Photo Planner Depicting VT Life, Landscapes & Local Photographers
A great gift idea! The VT LIVING 2022 weekly calendar features outstanding photographs of Vermont scenes. Photographers whose work is represented in this year's edition include John Know, Allen Karsh, William Johnson, Stan Amster, Rick Libbey, and Jeff Folger.
The VT Living weekly calendar planner brings Vermont to you while you are waiting for your next visit to Vermont.
BUY NOW $22.95  includes FREE SHIPPING

Enjoy Vermont every day with this large full-color Vermont Living 2022 Weekly Planner Calendar.
Browse a sample of this year's spectacular photographs.

BUY NOW $22.95 + free shipping