Vermont Sundae Sauce Company
A Vermont Product & Business Profile
Vermont Living Magazine presents a series of Vermont product reviews and commentary from native Vermonter Honi Bean Barrett. Have your Vermont Product reviewed or feature your business. Ask us about Vermont Sundae Sauce or share your Vermont product reviews or comments. To feature your Vermont product, contact us.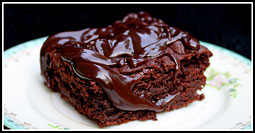 Bobbie from The Vermont Sundae Sauce Company has set out to recreate her grandmother's recipe for old-fashioned hot fudge sauce. In doing this she has further developed 6 unique sauces to complement any ice cream or dessert (or to be eaten by the spoonful).
Bobbie strives to use the best, most fresh, and local ingredients including cream from Thomas Dairy in Rutland Town. She makes and bottles her sauces in her own kitchen. It is a true labor of love and shows the respect she has for her product.
When my husband came home that night I told him that I had a product that he had to try. Something that was possibly even better than his Aunt Karla's famous maple fudge. He snickered, laughed, and thought I was joking. When I handed him a spoonful of Vermont Sundae's Maple Caramel his face lit up. With a mouthful of sticky sweetness, I think he said "you are right" (although he might not admit that now).
Sorry, Aunt Karla, we still love you and your fudge, but we are in love with Maple Caramel now too! Vermont Sundae's Maple Caramel is wonderful. It's thick and yet when warmed, even just at room temperature, it is smooth and creamy.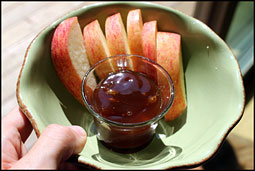 There is no mistaking the Vermont maple that comes from Trask Maple from Rutland Town. I found lots of ways to enjoy Maple Caramel. I dipped apples into the Maple Caramel for a mid-day treat. My family topped the ice cream with the Maple Caramel and found it a perfect partner to vanilla ice cream and a homemade brownie. I like the idea of putting just a bit of Maple Caramel on ham for the holidays too.
Most of the jar of Hot Fudge Heaven was gone when I was ready to photograph it. I couldn't help myself! It's beyond delicious. I reasoned with myself that if I dip grapes into the chocolate goodness it could pass as breakfast (note: a breakfast that I sneak when the kids are not looking). Dip grapes, and other fruits, top ice cream or just grab a spoon and enjoy Hot Fudge Heaven.
I am sure this sauce will be found in fine restaurants and establishments. It's a well-made and very enjoyable sauce. It's not my goal to take pictures of half-eaten blog products, but that is what I have to share today!
To celebrate your next special occasion I would suggest getting a jar of Vermont Sundae Sauce's Chocolate Champagne. The exquisite blend of bittersweet chocolate and Brut champagne create fireworks in your mouth. This is a party sauce! I have a confession to make: the jars of Vermont Sundae Sauce are now hidden in the fruit drawer in the refrigerator, where my husband never looks! Below are a few more pictures to make your mouth water! Any of Bobbie's decadent sauces would be happily received this holiday season. Find her products on her website: www.vermontsundaesauce.com.
Honi Bean Barrett grew up in Vermont. After college and traveling afar, she knew that Vermont is where she and her family should and would settle down and plant roots. Her blog came to life after her son asked her to buy local products at a Vermont Farmer's Market. Honi set out to try, test, sample, and review these homegrown products for friends and family. In the process, she found products that she loves, and she loves supporting the Vermont economy!
Vermont Products | Vermont Lodging Specials | VT Dining
SHOP 24/7 AT FREE WORLD MALL

| Photo | Title | Price | Buy |
| --- | --- | --- | --- |
| | Granny Bella Chocolate Chip Cookie Gifts, Homemade Fresh Bakery Cookies for Fathers Day, Prime Gift Basket Ideas For Dad Husband Grandpa Stepdad From Daughter Wife Son Kids Girlfriend Baskets Delivery (Regular) | | On Sale Now |
| | David's Cookies Gourmet Butter Pecan Meltaway Cookies Gift Basket – 32oz Round Tin Butter Cookies with Crunchy Pecans and Powdered Sugar – All-Natural Ingredients – Kosher Recipe – Ideal Gift for Corporate Birthday Fathers Mothers Day Get Well and Other Special Occasions | $14.92 ($0.47 / Ounce) | On Sale Now |
| | European Cookies LIMITED EDITITON Kirkland Signature with Belgian Chocolate, 49.4 Ounce | $29.72 ($0.60 / Fl Oz) | On Sale Now |
| | Christmas Chocolate Gift Baskets, 24 Cookie Chocolates Box, Covered Cookies Holiday Gifts Sets, Prime Gourmet Candy Basket, Family Food Delivery Ideas, For All Couples Families Adults Men Women Mom | $39.99 ($39.99 / Count) | On Sale Now |
| | Lotus Biscoff Cookies, Caramelized Biscuit Cookies, 144 Cookies (12 Sleeves of 6 Two-Packs) Vegan, 3.28 Ounce (Pack of 12) | $17.88 ($0.45 / Ounce) | On Sale Now |
| | Christmas Chocolate Gift Baskets, Holiday Gourmet Covered Cookies, Prime Candy Box Ideas, Milk Chocolates Gifts Mens Cookie Basket, Family Food Delivery, For All Mom Women Men Families Couples Adults | $26.99 | On Sale Now |
| | Walker's Pure Butter Shortbread Traditional Assortment - 17 Assorted Cookies Per Box - Authentic Shortbread Cookies from Scotland | $16.57 ($0.94 / Ounce) | On Sale Now |
| | Mrs. Fields - 30 Nibblers Signature Cookie Tin, Assorted with 30 Nibblers Bite-Sized Cookies in our 5 Signature Flavors (30 Count) | $39.99 ($1.33 / Count) | On Sale Now |
| | David's Fresh-Baked Winter Wonderland Christmas Cookies in Tin, 0.5 Oz Assorted Mini Cookies Gift Basket with Chocolate Chip, Chocolate & White Chocolate Chip & Red Velvet, Holiday Food Gift Basket | | On Sale Now |
| | Danisa, Butter Cookies Tin, 16 Ounce | $13.55 ($0.85 / Ounce) | On Sale Now |
| | Pepperidge Farm Milano Cookies, Dark Chocolate, 20 Packs, 2 Cookies per Pack | $14.99 ($1.00 / Ounce) | On Sale Now |
| | Christmas Chocolate Gift Baskets, Holiday Gourmet Covered Cookies, Prime Candy Box Ideas, Milk Chocolates Gifts Mens Cookie Basket, Family Food Delivery For All, Mom Women Men Families Couples Adults | $39.99 | On Sale Now |
| | Kelsen Danish Butter Cookies in Decorative Holiday Tin, 80 Ounce (300 Cookies) | $32.65 ($0.41 / Ounce) | On Sale Now |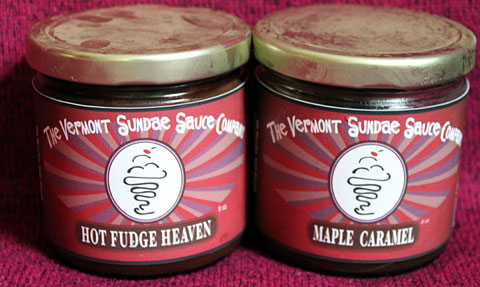 Vermont Products | Visit VT Towns | FWM 24/7 Shopping

Country Weddings | New England Recipes
VT Inns | Red Sox Gifts | Travel Destinations
Fitness and Sports Products On Sale Now
Free World Mall

Country Weddings | New England Recipes
VT Inns | Red Sox Gifts | Travel Destinations