Vermont Symphony Orchestra
The VSO – Bringing Classical Music to Vermonters Since 1936

Founded in 1936, the Vermont Symphony Orchestra exists for the purpose of fostering and encouraging the appreciation of music in all its various forms, with emphasis on orchestral, choral and chamber music. It seeks to raise the common standard of musical education and enjoyment, and to provide, at moderate cost, quality performances for a broad and diverse public throughout the State of Vermont. Ask us about the Vermont Symphony Orchestra or share your Vermont music comments. To feature your Vermont entertainment venuw, contact us.
The Vermont Symphony Orchestra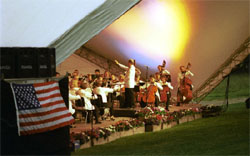 Traveling across the state of Vermont since 1936, the Vermont Symphony Orchestra has performed, on average, over 50 concerts a year. The orchestra is a state-supported, non-profit institution. What started out as a group of people meeting in Woodstock, has now earned itself a national reputation.
Alan Carter, who had just finished studying at Cologne and Paris in 1934, led in starting the VSO. The musicians that made up the VSO were all of different career backgrounds. Some were barbers, others lawyers, and farmers. They were gathered from all over the State of Vermont. Some of Vermont Symphony Orchestra's early performances included those at the New York World Fair, the Vermont Festival of Arts and when World War II was over.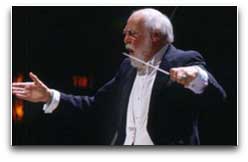 While there are dozens of performers in the VSO, there are three people who take charge of the orchestra. Jaime Laredo is the current Music Director. Jaime has performed at the United Nations and at the White House. Associate Conductor, Anthony Princiotti started playing the violin with his father at the young age of four years old. While the VSO is in essence a symphony, there is also a Vermont Symphony Orchestra Chorus. Robert De Cormier in the director of the Chorus. In his career he has been a conductor and arranger for Harry Bellefonte and music director for Peter, Paul and Mary.
The Vermont Symphony Orchestra is the oldest state-supported symphony in the nation. However while the VSO is backed by the state legislature, volunteers are still play an important role in the continuation of the Orchestra. Volunteers help out with everything from selling tickets to generating crowd enthusiasm at the performances.
Performing at the annual Made in Vermont Music Festival marks the start of the season for the Vermont Symphony Orchestra. The festival takes the orchestra to a couple of towns throughout the state. For concert dates, visit the Vermont Symphony Orchestra's website,www.vso.org.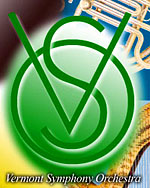 Vermont Symphony Orchestra
2 Church Street, Suite 19
Burlington, VT 05401-4457
Ph: 802-864-5741

Vermont Products | Visit VT Towns | FWM 24/7 Shopping

Country Weddings | New England Recipes
VT Inns | Red Sox Gifts | Travel Destinations
Free World Mall

Country Weddings | New England Recipes
VT Inns | Red Sox Gifts | Travel Destinations