Northeast Kingdom Vermont
NEK Travel and Visitor Information: St. Johnsbury, E. Burke, Montgomery, Jay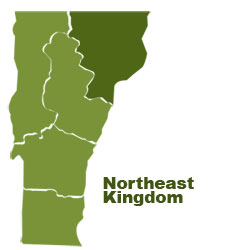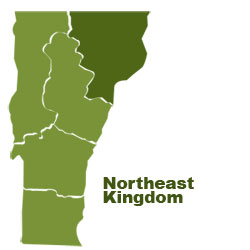 Northeast Vermont or the Northeast Kingdom region of Vermont has long attracted naturalists, artists, writers, and poets drawn to the solitude, slower pace, and natural beauty. The "Northeast Kingdom of Vermont" is comprised of Caledonia, Orleans, and Essex counties.
The Northeast Kingdom is a four-season vacation destination that offers fishing, skiing, boating, hiking, biking, snowmobiling, golf, birding, and more.
Welcome to "The Kingdom" as many Vermonters in the area refer to this part of the state. This is the forgotten corner that is known as  "the real Vermont". The Kingdom features deep lakes, many ponds, dense forests, and large farms. The Northeast Kingdom – is the most rural of Vermont's five regions. Ask us about the Northeast Kingdom, VT share comments or feature your Vermont business, contact us.

inns | hotels | resorts | rentals | attractions | dining | real estate
Exploring the Northeast Kingdom of Vermont: A Tapestry of History, Nature, and Adventure
Nestled in the northeastern corner of the Green Mountain State, the Northeast Kingdom of Vermont is a captivating region that seamlessly blends a rich history, breathtaking natural beauty, and thrilling outdoor activities. This article invites you to embark on a journey through time, as we delve into the area's intriguing past, discover its historic sites, uncover tales of bootlegging, explore its abundant natural wonders, and highlight popular destinations that make it a haven for outdoor enthusiasts.
A Glimpse into History:
The Northeast Kingdom boasts a fascinating history that stretches back centuries. Settled by Native American tribes, the region later became a hotspot for European settlers in the late 18th century. From the early days of farming and logging to the industrial revolution and beyond, the area has witnessed significant historical events, leaving an indelible mark on its identity.
NEK Historic Sites:
Preserving the area's heritage, the Northeast Kingdom features numerous historic sites that provide a window into its storied past. The Old Stone House Museum in Brownington, once the home of renowned politician Alexander Twilight, offers insights into early American life. The Fairbanks Museum and Planetarium in St. Johnsbury showcases a vast collection of natural history artifacts and curiosities, while the St. Johnsbury Athenaeum houses an impressive art gallery and library.
Bootlegging Past:
During the Prohibition era in the 1920s, the Northeast Kingdom played a prominent role in bootlegging. With its remote landscapes and proximity to the Canadian border, the region became a hotbed for illegal alcohol production and smuggling. Tales of hidden stills, secret tunnels, and daring escapades bring to life the intriguing history of this era.
A Naturalist's Paradise:
For nature enthusiasts, the Northeast Kingdom is an idyllic destination. Its pristine wilderness, encompassing lush forests, sparkling lakes, and cascading waterfalls, offers a sanctuary for a diverse array of wildlife. The vast expanses of the Kingdom provide opportunities for hiking, wildlife observation, camping, and photography, allowing visitors to reconnect with nature on a profound level.
Kingdom Trails:
Bikers and outdoor enthusiasts flock to the Kingdom Trails, an extensive network of over 100 miles of scenic trails that wind through the region's picturesque landscapes. Whether you're an experienced mountain biker or a leisurely cyclist, these trails cater to all skill levels, offering a thrilling and immersive adventure amidst breathtaking views.
Lakes of the Northeast Kingdom:
The Northeast Kingdom is home to numerous pristine lakes that add to its allure. Lake Memphremagog, a shimmering gem straddling the US-Canada border, offers boating, fishing, and kayaking opportunities. Crystal-clear Lake Willoughby, flanked by dramatic cliffs, invites visitors to swim or simply soak in its tranquil beauty. These serene bodies of water provide a refreshing escape and a chance to savor the region's natural splendor.
Popular Northeastern Vermont Destinations:
Beyond the historical and natural wonders, the Northeast Kingdom boasts several popular destinations. The charming town of East Burke is known for its world-class cross-country ski trails, and mountain biking opportunities. Montgomery and nearby Jay Peak and Burke Mountain, offer renowned skiing that lures winter sports enthusiasts with its thrilling slopes. Craft breweries, farmers' markets, and local festivals offer a taste of the area's vibrant culture and community.
The Northeast Kingdom of Vermont embodies the essence of an idyllic New England experience. Its rich history, historic sites, tales of bootlegging, awe-inspiring natural beauty, Kingdom Trails, serene lakes, and popular destinations create a tapestry of experiences that leave visitors captivated and inspired. Whether you seek adventure, tranquility, or a deeper understanding of Vermont's past, this enchanting region has something for everyone, beckoning you to explore and uncover its hidden treasures.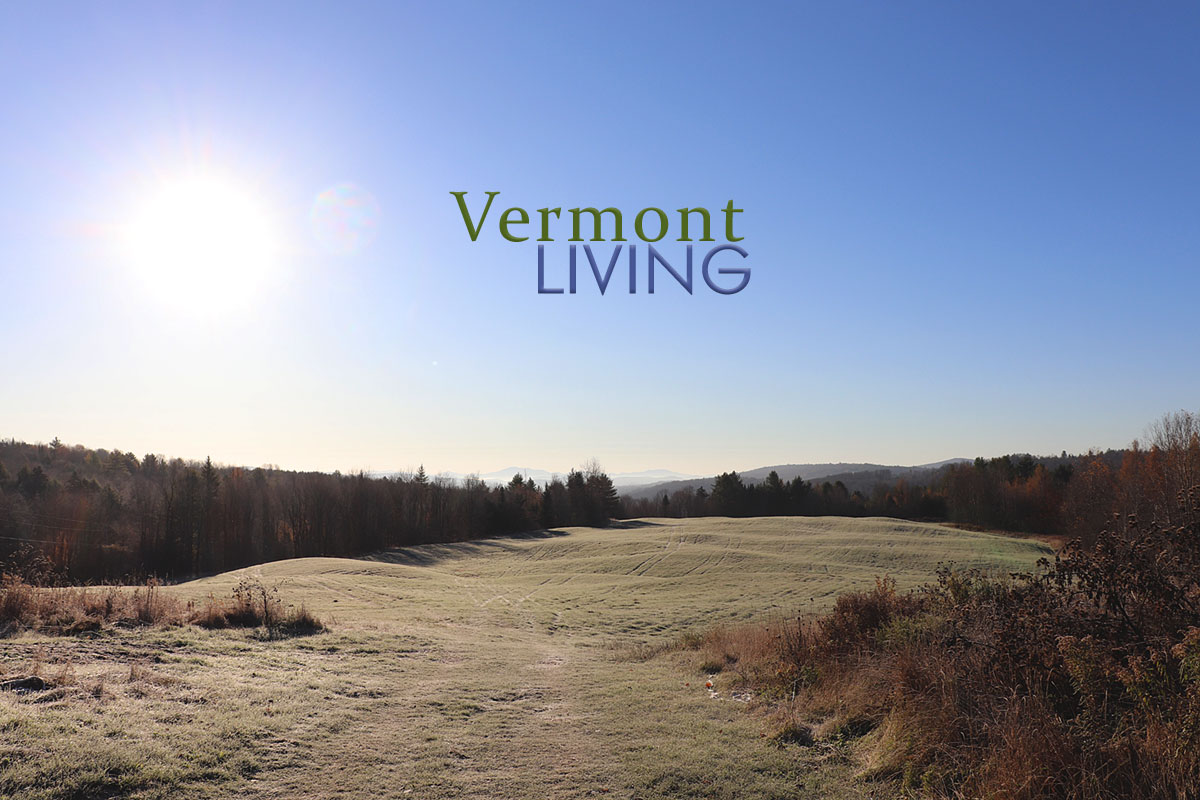 The Northeast Kingdom is comprised of the three northeasternmost counties in the state: Caledonia, Orleans, and Essex.
---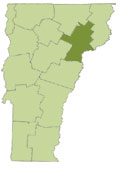 Caledonia County VT
Population: 31,227
County Seat: St. Johnsbury
Towns – Barnet, Burke, Danville, Groton, Hardwick, Kirby, Lyndon, Newark, Peacham, Ryegate, Sheffield, St. Johnsbury, Stannard, Sutton, Walden, Waterford, Wheelock
Villages – West Burke, East Hardwick, Mackville, Lyndonville, Lyndon Center, East Lyndon, South Ryegate, East Ryegate, Ryegate Corner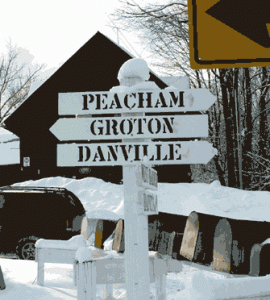 ---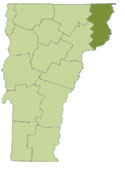 Essex County VT
Population: 6,306
County Seat: Guildhall
Towns – Averill, Bloomfield, Brighton, Brunswick, Canaan, Concord, East Haven, Ferdinand, Granby, Guildhall, Lemington, Lewis, Lunenburg, Maidstone, Norton, Victory
Villages, Grants, Gores – Avery's Gore, Island Pond, Beecher Falls, Warner's Grant, Warren Gore
---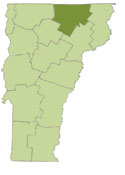 Orleans County VT
Population: 27,231
County Seat: Newport
Towns – Albany, Barton, Brownington, Charleston, Coventry, Craftsbury, Derby, Glover, Greensboro, Holland, Irasburg, Jay, Lowell, Morgan, Newport, Troy, Westfield, Westmore
Villages – Albany Village, Orleans, Beebe Plain, Derby Center, Derby Line, North Troy
---
| Photo | Title | Price | Buy |
| --- | --- | --- | --- |
| | Newport and the Northeast Kingdom (VT) (Images of America) | $24.99 | On Sale Now |
| | The Darlings of Vermont's Northeast Kingdom | $21.99 | On Sale Now |
| | VERMONT SHIRT Northeast Kingdom VT Green Mountain State | $18.95 | On Sale Now |
| | South of the Northeast Kingdom | $22.64 | On Sale Now |
| | Coleman Camping Tent | 6 Person Cabin Tent with Instant Setup , Brown/Black | $199.99 | On Sale Now |
| | Homesick Premium Scented Candle, Vermont - Scents of Apple Peel, Maple, Eucalyptus, 13.75 oz, 60-80 Hour Burn, Natural Soy Blend Candle Home Decor, Relaxing Aromatherapy Candle | $26.60 | On Sale Now |
| | Art from Above: Vermont (Art from Above, 3) | $24.00 | On Sale Now |

Vermont Products | Visit VT Towns | FWM 24/7 Shopping

Country Weddings | New England Recipes
VT Inns | Red Sox Gifts | Travel Destinations
Fitness and Sports Products On Sale Now
Free World Mall

Country Weddings | New England Recipes
VT Inns | Red Sox Gifts | Travel Destinations