Jeffersonville, Vermont 05464
Jeffersonville VT Lodging, Real Estate, Resort & Visitor Information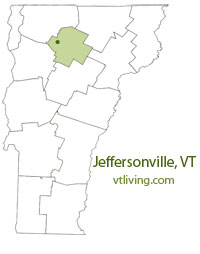 Welcome to Jeffersonville, Vermont. The 'gateway to the Smugglers' Notch area,' a dramatically scenic region of north-central Vermont. Jeffersonville, Vermont is a village within the township of Cambridge and is more commonly referred to as Smugglers' Notch, due to the popularity of the family resort and local ski area – Smugglers' Notch Resort.
Discover Jeffersonville, Vermont: A Charming Town Nestled in Natural Beauty
Situated in Lamoille County, this picturesque town is renowned for its rich history, breathtaking landscapes, and warm community spirit. From historic sites and charming villages to a wide range of real estate options, Jeffersonville offers a unique blend of natural beauty and small-town charm.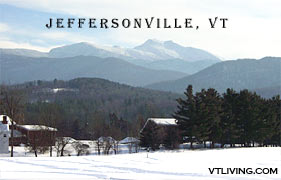 History of Jeffersonville:
Jeffersonville boasts a captivating history that dates back to its settlement in the early 1800s. Originally inhabited by the Abenaki Native American tribe, the town was later settled by European colonizers in the late 18th century. Named after Thomas Jefferson, the town saw significant growth with the arrival of the railroad in the mid-19th century, facilitating trade and establishing Jeffersonville as a prominent regional center. Today, the town proudly preserves its historical heritage through various landmarks and attractions.
Historic Sites:
Cambridge Junction Covered Bridge: Built in 1883, this charming covered bridge is a cherished icon in Jeffersonville. It spans the Lamoille River and offers a glimpse into the town's transportation history.
Smugglers' Notch Historic Site: Explore the remnants of a once-thriving trade route used by smugglers during the Prohibition era. This intriguing site showcases hidden paths and natural caves that were utilized to transport contraband goods.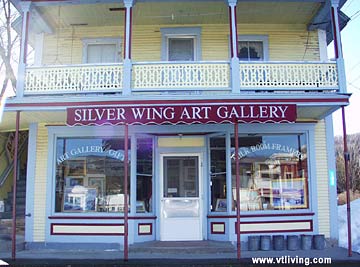 Villages and Neighborhoods:
Jeffersonville Village: The heart of the town, Jeffersonville Village, exudes a classic New England ambiance with its well-preserved historic buildings, quaint shops, and local eateries. It serves as a hub for community events and gatherings.
Cambridge Village: Located just a short distance from Jeffersonville, Cambridge Village offers a peaceful and scenic setting. Its charming streetscapes, antique shops, and access to outdoor recreation make it an attractive neighborhood.
Jeffersonville VT Real Estate Options:
Jeffersonville offers a diverse range of real estate options to suit various preferences and budgets. From historic homes with character in the village to modern developments on the outskirts, prospective residents can find an array of choices. The town provides a mix of single-family houses, townhomes, and apartments, catering to individuals, families, and retirees alike.
Major Employers:
Smugglers' Notch Resort: A significant employer in Jeffersonville, Smugglers' Notch Resort offers year-round employment opportunities in hospitality, recreation, and related industries. The resort attracts visitors from around the world, providing a steady stream of employment opportunities for local residents.
Local Businesses: Jeffersonville is home to a vibrant local business community. From boutique shops and restaurants to service providers and professionals, these enterprises contribute to the town's economic vitality.
Smugglers' Notch Resort:
Nestled within the Green Mountains, Smugglers' Notch Resort is a premier destination for outdoor enthusiasts and families seeking adventure. The resort offers skiing and snowboarding during the winter months, and in the summer, visitors can enjoy hiking, mountain biking, zip-lining, and other outdoor activities. With a range of accommodations, restaurants, and amenities, Smugglers' Notch Resort is a beloved attraction for both locals and tourists.
Jeffersonville VT Living:
Living in Jeffersonville offers a unique blend of small-town charm and access to natural beauty. The town is renowned for its community-oriented atmosphere, where neighbors become friends, and local events foster a sense of belonging. Outdoor enthusiasts can take advantage of the nearby Smugglers' Notch State Park and the Long Trail for hiking, camping, and exploring. Additionally, Jeffersonville's proximity to Stowe and Burlington provides access to further amenities and cultural attractions.
With its captivating history, breathtaking landscapes, and warm community spirit, Jeffersonville, Vermont, offers a delightful living experience. Whether you're captivated by its rich history, interested in exploring its historic sites, looking for a new home, or seeking adventure at Smugglers' Notch Resort, Jeffersonville has something for everyone. Embrace the charm and natural beauty of this remarkable town as you embark on your Jeffersonville journey.


Smugglers' Notch Vermont, America's Family Resort, 4323 VT Rt.108, Jeffersonville, VT | 802-332-6854
SMUGGLERS' NOTCH RESORT. At America's Family Resort, experience Mountain Resort Village living, award-winning children's programs, family activities, 3 big mountains of skiing and snowboarding, plus entertainment, dining, shopping, year-round Zipline Canopy Tours & more. Family Fun Guaranteed. Smuggs offers four season Vermont family vacation experiences unlike any other!
Visit Smugglers' Notch Resort- Jeffersonville, VT
---
Jeffersonville area businesses include Sterling Ridge Resort & Cabins, Kondor Post & Beam Homes, Cottage Industries Office Equipment, Cambridge Herbary, Wedco Electric, Hutchins Maple Farm, Smugglers' Notch Antiques, and Duelmark Aerospace Corp. The Smugglers' Notch area is abundant with tourism-related businesses such as hotels, resorts, inns, restaurants, and the quintessential New England nook'n cranny antique shops, boutiques, and galleries. Jeffersonville, VT area newspapers include The Stowe Reporter and the News & Citizen of Morrisville. The MVL Morrisville-Stowe State Airport is located nearby.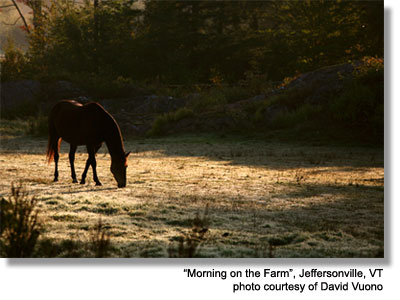 To share your Jeffersonville, VT business information, contact us.
Chartered: 1781
County: Lamoille
Jeffersonville, VT Population:
2010: 568
GPS Coordinates:
Latitude: 44.3837
Longitude: -72.4946
Jeffersonville, VT Local Information
Jeffersonville Town Offices: 802-644-2251
inns | hotels | resorts | rentals | attractions | dining | real estate
SHOP VT GIFTS

| Photo | Title | Price | Buy |
| --- | --- | --- | --- |
| | Jeffersonville Vermont VT Vintage Sports Established Navy De Zip Hoodie | $33.99 | On Sale Now |
| | Jeffersonville Vermont VT Vintage Athletic Navy Sports Desig Zip Hoodie | $33.99 | On Sale Now |
| | Jeffersonville Vermont VT Map T-Shirt | $14.99 | On Sale Now |
| | Jeffersonville Vermont VT Vintage Athletic Black Sports Desi Sweatshirt | $31.99 | On Sale Now |
| | YellowMaps Jeffersonville VT topo map, 1:24000 Scale, 7.5 X 7.5 Minute, Historical, 1948, Updated 1970, 27 x 22 in - Paper | $39.95 | On Sale Now |
| | Retro Jeffersonville, Vermont Big foot Souvenir Sweatshirt | $39.99 | On Sale Now |
| | Retro Smugglers Notch State Park T-Shirt-Distressed Shirt | $16.99 | On Sale Now |
| | Smugglers' Notch Vermont VT Sasquatch Souvenir Graphic Pullover Hoodie | $39.99 | On Sale Now |
| | Saucony Men's Excursion TR12 Sneaker Black/Grey/Orange 11.5 M US | $49.95 | On Sale Now |
| | Lake Bomoseen in 1854 Old Town Map Vermont Custom Print - Rutland Co. - 24 x 30 | $53.00 | On Sale Now |

Vermont Products | Visit VT Towns | FWM 24/7 Shopping

Country Weddings | New England Recipes
VT Inns | Red Sox Gifts | Travel Destinations
Free World Mall

Country Weddings | New England Recipes
VT Inns | Red Sox Gifts | Travel Destinations