Middlebury, Vermont 05753
Middlebury, E. Middlebury, VT Lodging, Dining, Real Estate & Visitor Information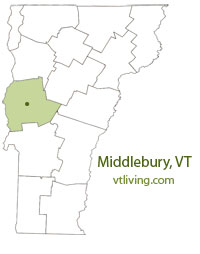 Located in Addison County, Vermont, Middlebury is a charming town renowned for its rich history, picturesque landscapes, and vibrant community. Home to Middlebury College, a prestigious liberal arts institution, the town boasts a unique blend of academic excellence, natural beauty, and cultural heritage.
Let's explore the history of Middlebury, Vermont, and its various villages, districts, and hamlets within the town, notable parks and recreation areas, historic sites, places of interest, real estate opportunities, employment prospects, and the quality of life, and the overall experience of living in Middlebury, VT.
Middlebury, Vermont: A Comprehensive Guide
History of Middlebury:
Middlebury's history dates back to its establishment in 1761 when it was chartered by the Colonial Governor of New Hampshire, Benning Wentworth. The town was named after Middlebury, Connecticut, and was settled by pioneers attracted to the area's fertile lands and promising opportunities. The completion of the Crown Point Road in 1762, which connected the town to the Hudson River Valley, further facilitated growth and trade. Middlebury played a crucial role in the War of 1812 as a supply center for American troops.
Middlebury College:
One of the town's most significant institutions is Middlebury College, founded in 1800. Renowned for its academic excellence and strong liberal arts programs, Middlebury College has become a cornerstone of the town's cultural and intellectual life. The campus, featuring a mix of historic and modern buildings, is known for its picturesque setting and offers a wide range of educational, cultural, and athletic resources to both students and the community.
Middlebury Villages, Districts, and Hamlets:
Middlebury is comprised of several villages, districts, and hamlets that each contribute to the town's unique character. The central village of Middlebury serves as the commercial and cultural hub, with its vibrant downtown area featuring boutique shops, local eateries, art galleries, and theaters. Other villages, such as East Middlebury, Weybridge, and Cornwall, offer a blend of rural charm and natural beauty, showcasing Vermont's idyllic landscapes and close-knit communities.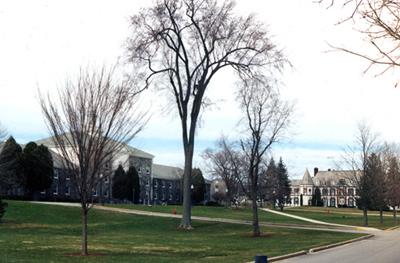 Town Parks and Recreation Areas:
Middlebury takes great pride in its extensive park system and recreational opportunities. The town offers various parks, including the picturesque Otter View Park, which provides excellent bird-watching and wildlife-viewing opportunities. Similarly, the Wright Park and Recreation Field offer athletic facilities for sports enthusiasts, while the beautiful Falls of Lana Natural Area presents scenic hiking trails and cascading waterfalls. Additionally, Lake Dunmore, located a short distance from Middlebury, offers opportunities for boating, swimming, and fishing.
Historic Sites and Places of Interest:
Middlebury is steeped in history and boasts numerous historic sites and places of interest. The Vermont Folklife Center preserves and promotes the cultural heritage of Vermont through exhibitions, performances, and educational programs. The Henry Sheldon Museum showcases the town's history through its extensive collection of artifacts and exhibits. Additionally, the Middlebury Town Hall Theater hosts a variety of performances, including theater, music, and film, enriching the town's cultural scene.
Middlebury VT Real Estate Opportunities:
Middlebury provides a range of real estate opportunities, from historic homes to modern developments. The town offers a mix of housing options, including charming single-family houses, apartments, and townhomes. Whether you prefer the bustling downtown area or a more secluded countryside setting, Middlebury has options to suit various lifestyles and preferences.
Employment:
Middlebury offers diverse employment opportunities for its residents. Middlebury College serves as a major employer, with faculty, staff, and support personnel contributing to the local economy. The town is also home to a mix of small businesses, including boutique shops, restaurants, and professional services. Furthermore, the surrounding agricultural sector and the presence of local industries provide additional employment prospects.
The Middlebury Inn:
A notable business in Middlebury is The Middlebury Inn, a historic landmark that has been welcoming guests since 1827. This charming inn offers comfortable accommodations, fine dining, and an inviting ambiance. With its elegant architecture and rich history, The Middlebury Inn provides a unique lodging experience for visitors and locals alike.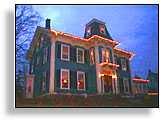 Quality of Life and Middlebury VT Living:
Middlebury offers an exceptional quality of life, combining a vibrant community, natural beauty, and cultural richness. The town's commitment to preserving its historic charm, ample recreational opportunities, and a thriving arts scene create a welcoming environment. The community takes pride in its strong sense of civic engagement, with numerous community events and festivals that bring residents together. Additionally, Middlebury's excellent schools, healthcare facilities, and low crime rates contribute to the overall well-being and safety of its residents.
Middlebury, Vermont, embodies the quintessential New England charm, with its rich history, beautiful landscapes, and thriving community. From the prestigious Middlebury College to the various villages and hamlets that make up the town, Middlebury offers a diverse range of experiences for residents and visitors alike. Whether you are drawn to its cultural and educational offerings, outdoor recreational opportunities, or its strong sense of community, Middlebury provides an exceptional living experience in the heart of Vermont.


Middlebury Inn, 14 Courthouse Square, Middlebury, VT 05753 | 802-388-4961
With 71 guest rooms, the Middlebury Inn offers the perfect blend of modern comfort and classic historic charm. Welcoming travelers since 1827, the inn now has all of the amenities of a full service hotel, including fine dining, a pub, and meeting and banquet space to accommodate your Vermont wedding. Located between Burlington and Rutland and convenient to many Vermont attractions, this inn is perfect for that pampered fresh-air getaway, family reunion or professional retreat.
Visit Middlebury Inn - Middlebury, VT
---
Middlebury has long been a leader in invention, agriculture, education, and business. Middlebury is the site of many firsts, such as Vermont's marble industry, the first institution of higher learning for women, the first community-founded college, the first chartered village museum, and the first state symphony orchestra. In 1814, famous educator Emma Willard established the first American college for women in Middlebury. Middlebury is the home of the first Morgan horse – Justin Morgan, and of the inventor John Deere, whose famous invention was "the plow that broke the plains." Some of the most impressive homes and country inns in Vermont are located in Middlebury, where you will see fine examples of early American architecture.
Today, Middlebury is a thriving community nestled between Lake Champlain and the Green Mountains. The town is home to many fine dining and lodging establishments, retail stores, and businesses. Middlebury area attractions and businesses include; The Frog Hollow Craft Center, Middlebury College Center for the Arts, UVM Morgan Horse Farm, The Champlain Valley Weekender, Otter Creek Brewery, Woody Jackson Vermont Store, the historic Henry Sheldon Museum, and the nearby Lake Champlain Maritime Museum. Middlebury is also home to the Addison County Independent weekly newspaper and the Middlebury State Airport.
To share your Middlebury, VT information, contact us about advertising in VTLiving.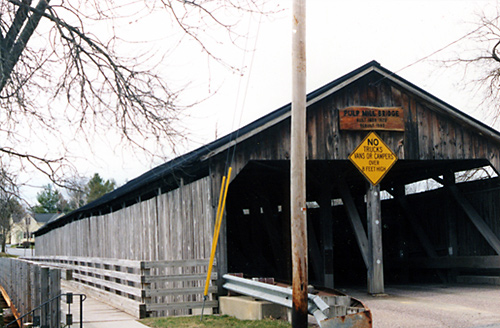 Chartered: 1761
County: Addison
Middlebury, VT Population:
2010: 8,496
GPS Coordinates:
Latitude: 44.07
Longitude: -73.844
Middlebury, VT Local Information
Middlebury Town Offices: 802-388-8100
inns | hotels | resorts | rentals | attractions | dining | real estate
SHOP MIDDLEBURY VT GIFTS

| Photo | Title | Price | Buy |
| --- | --- | --- | --- |
| | Middlebury Vermont VT Varsity Style Navy Blue Text Pullover Hoodie | $39.99 | On Sale Now |
| | The Story of Vermont: A Natural and Cultural History (Middlebury Bicentennial Series in Environmental Studies) | $42.29 | On Sale Now |
| | Middlebury Vermont VT vintage State Athletic style Zip Hoodie | $34.99 | On Sale Now |
| | Middlebury Vermont Souvenir College Style Red Text Pullover Hoodie | $31.99 | On Sale Now |
| | Retro Middlebury Vermont 80s Style Pullover Hoodie | $32.99 | On Sale Now |
| | Middlebury Vermont VT Vintage Athletic Black Sports Design Long Sleeve T-Shirt | $22.99 | On Sale Now |
| | Vintage 1980s Style Middlebury VT T-Shirt | $17.89 | On Sale Now |
| | Middlebury, VT Moose T-Shirt | $20.99 | On Sale Now |
| | Middlebury Vermont VT Varsity Style Navy Blue Text Pullover Hoodie | $39.99 | On Sale Now |
| | Scenic Driving New England: Exploring the Region's Most Spectacular Back Roads | $19.94 | On Sale Now |
| | City of Middlebury Vermont | Novelty Merch Gift - Graphic Pullover Hoodie | $32.99 | On Sale Now |
| | Middlebury Connecticut CT Vintage Sports Design Navy Design Sweatshirt | $31.99 | On Sale Now |
| | Middlebury Vermont Souvenir College Style Red Text Pullover Hoodie | $31.99 | On Sale Now |
| | Middlebury Vermont Souvenir College Style Red Text Tank Top | $19.95 | On Sale Now |
| | Photo- One of the buildings on the idyllic Bread Loaf Mountain campus of Middlebury College, twelve miles from Middlebury in Ripton, Vermont 6 Fine Art Photo Reproduction 12in x 08in | $29.99 | On Sale Now |
| | Celebrating Vermont: Myths and Realities | $4.95 | On Sale Now |
VT Lodging Guide | VT Maps | VT Attractions | VT Realty

Vermont Products | Visit VT Towns | FWM 24/7 Shopping

Country Weddings | New England Recipes
VT Inns | Red Sox Gifts | Travel Destinations
Free World Mall

Country Weddings | New England Recipes
VT Inns | Red Sox Gifts | Travel Destinations