Vermont Television Stations
VT TV & Cable Broadcasting Stations

Welcome to the Vermont Living Vermont TV Station Guide, Vermont Living Magazine's guide to Vermont television viewing. Several major Television Networks broadcast from Vermont. Vermont VHF and UHF TV stations are presented below with some general information and programming highlights. Most Vermont Television stations are carried on local CATV systems – check with your cable tv company or the television station to find the appropriate cable channel to receive Vermont TV stations via cable. Ask us about Vermont TV or share your Vermont media comments. To feature your VT business, contact us.
Vermont Television Stations
---


WCAX-TV – Channel 3
PO Box 608
Burlington, VT 05402
Ph: 802-652-6300
Located in Burlington, Vermont, WCAX is a CBS affiliate, was once locally owned and operated by the same family that started it.  On the air since 1954 as Vermont's first television station. Local News and weather is aired daily: Mon.-Fri. 6:00 – 8:00 a.m., 12:00 -12:10 (noon), 6:00 -7:00 p.m., 11:00-11:30 p.m., Sat.-Sun: 6:00-6:30 p.m., 11:00 -11:30 p.m. Previous VAB Station of the Year winner. WCAX is a CBS TV affiliate.
---


Multimedia - Webhosting, Dedicated Servers, Hosting Plans for Small Business
Find unparrelled webhosting plans and web servers with full bandwidth to the WWW. For a no-obligation discussion of your website hosting needs contact Multimedia. Providing local Vermont businesses with web hosting and other web site services since 1995. Member Heart of Vermont Chamber of Commerce, HTML Writers Guild. Ask about discounts for Chamber of Commerce Members and Vermont non-profit organizations.
Visit Multimedia Website
---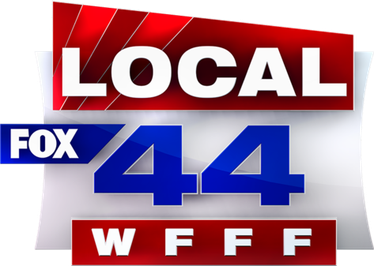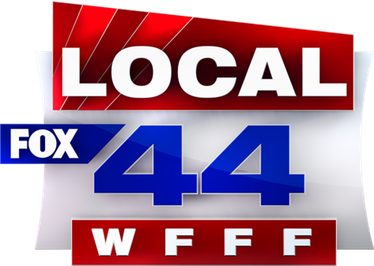 WFFF-TV – Channel 44, 298 Mountain View Drive, Colchester, VT 05446 Ph: 802-660-9333.
Fox 44 is owned and operated by Smith Media Inc. and provides news, storm tracking, sports, and entertainment. A Fox network station is located in Vermont. WFFF-TV is carried on many of Vermont's cable TV systems. The station broadcasts local news, sports, and weather, and many Fox shows.
www.fox44.net
---



WPTZ-TV – Channel 5
45 Roosevelt Highway
Colchester, VT 05446
Ph: 802-655-0027
Hearst-Argyle Television, Inc.
Located in Plattsburg, NY, WPTZ is an NBC affiliate serving northern New York, most of Vermont, southern Quebec, and southern Ontario. WPTZ-TV reaches over 1-1/2 million viewers weekly, its sister station (WNNE-TV) serves southern Vermont from its location in the Connecticut River Valley. Local News shows Mon.-Fri. 6-7 a.m., 5:00-5:30pm & 6:00-6:30 p.m., 11:00-11:30 p.m.
---



WNNE-TV – Channel 31
203 Dewitt Drive
White River Junction, VT 05001
This is the sister station of WPTZ and serves southern and central Vermont and the Connecticut River Valley of New Hampshire from its studio location in White River Junction, Vermont. Local News shows Mon.-Fri. 6-7 a.m., 5:00-5:30pm & 6:00-6:30 p.m., 11:00-11:30 p.m.
---
WVNY
WVNY-TV – Channel 22
530 Shelburne Rd.
Burlington, VT 05401
Straight Line Communications
Ph: 802-860-2222
An ABC affiliate located in Burlington, Vermont.
---
WGMU-CA
WGMU-CA – Channel 39
279 Dorr Drive
Rutland, VT 05701
Equity Broadcasting Corp.
Ph: 802-773-4118
A UPN affiliate. Licensed to Rutland, studios are located at 115 Pine Haven Shores, Shelburne, VT
---



Vermont Public Television Stations
88 Ethan Allen Ave.
Colchester, VT 05446
PBS affiliates; WETK – Burlington (Ch.33); WVTB – St. Johnsbury (Ch.20); WVTA – Windsor (Ch.41); WVER – Rutland (Ch.28); W36AX – Manchester (Ch.36); W53AS – Bennington (Ch.53) Vermont Public Television Mission: To enrich Vermonters' lives, through broadcast, new technology, and community outreach, with quality local and national programs and services, that educate and promote culture and citizenship.
---

Town Meeting Television
Town Meeting Television
At The Center for Media & Democracy
294 North Winooski Ave.
Burlington, VT 05401
Channel 17 is the local access channel in Chittenden County serving the towns of Williston, Winooski, South Burlington, Essex Junction, Essex, Colchester, and Burlington. They reach 40,000 cable subscribers homes. The content focuses on municipal and citizen-produced programming. For more information or to get your program on the air call 802-862-3966 or visit www.channel17.org



Vermont Products | Visit VT Towns | FWM 24/7 Shopping

Country Weddings | New England Recipes
VT Inns | Red Sox Gifts | Travel Destinations
Free World Mall

Country Weddings | New England Recipes
VT Inns | Red Sox Gifts | Travel Destinations