Vermont Craft Beers & Brewery Tours
Beer Drinking in Vermont – Craft Brew Tours & Comments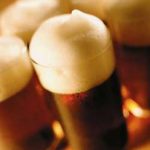 Vermont is the craft beer capital of America! It's not the number of craft beers that are located in Vermont – it's the quality! Taste the Vermont brewers' difference. Plan a Vermont Beer Tour or at least sample some of the state's better craft breweries. From award-winning beer makers in the Northeast Kingdom to decades-old craft beer brewers in Norwich – Vermont beer drinkers have a wide variety of sensational craft brews to choose from. Plan your own Vermont beer tour by reading some comments about Vermont Craft Beers we found on Quora – the popular answer website.  Do you have a question about visiting Vermont? Ask us or to feature your VT business, contact us.


The Norwich Inn, 325 Main Street, Norwich, VT 05055
Vermont brewery tradition was revived at the Norwich Inn in 1993 when Jasper Murdock's Alehouse began producing traditional English-style ales in 5-gallon glass jugs. By 1995, an historic livery building was renovated and outfitted with a new four-barrel brew house, enabling 125-gallon batches. The vessels are now larger, but the Jasper Murdock Alehouse remains one of the smallest breweries in America. These hand crafted beers are sold only at the Inn. Call ahead and place your an order to pick up when you come to the Inn. The Norwich Inn offers an extensive, diverse and moderately priced menu incorporating traditional pub favorites with elegant dinner options. We have nightly dinner and wine specials that can be enjoyed in our pub or dining room 7 nights a week. An Inn has been on the site since 1797; the current Victorian Structure since 1890. We offer 38 guestrooms, Pub, Dining Room, and Microbrewery.
Visit Jasper Murdock Alehouse at Norwich Inn
---
Vermont Craft Beer Reviews & News
Vermont Craft Beer Brewers are world-famous. Begin your Vermont beer sampling with a couple of favorites from Amy. Amy says There are two and they are incredible. The first has been around a while it wasn't available in stores until a few years ago. Switchback. Ohhh it's so good! A little on the hoppy side but not too much. They also have seasonal flavors like Citrus pilsner. Yum. The other one is Fiddlehead IPA. You can get it on tap in most of the local restaurants or and at Fiddlehead itself on Shelburne Rd in Shelburne. (A few miles passed the Switchback Brewery). Fiddlehead also has pizza, thin-crust and amazing. I remember when they first opened, I didn't understand why every Tuesday there were people lined up around the building, two and three times! I do now. They were there to fill their growlers, Switchback and Fiddlehead. Can't go wrong!
Sharon wrote The Alchemist brewery in Waterbury and their bistro/pub in Stowe. Their Heady Topper IPA has a cult following that's unequaled. It's hard to come by if you're not within a 25-mile radius of Waterbury or Stowe, but it can be found at a number of outlets that publish the delivery time, and the purchasing limits. It was briefly available near me last year at a Price Chopper in DeWitt NY. They had limited quantities, and you could only purchase ONE can then drink it at their bistro/cafe, and you had to return the empty can before leaving. Apparently, there is a strong market on eBay for empty cans. Crazy,
Matt thinks Switchback Pale Ale is fine with him. "There's a variety of flavors but the Pale Ale is my favorite. Brewed in Burlington VT. A definite VT favorite is Heady Topper but stocks go quickly and usually a store will only let you get a 6pk, very hoppy in flavor and tangy, good stuff best enjoyed from the can it comes in." Agreed.
So what Vermont Craft Beer should you most definitely try? Brad says (not in any order) Heady topper the Alchemist,
Sip of sunshine Lawson's finest liquids, Zero Gravity, Longtrail, Otter Creek, Fiddlehead. We'll second that and add a visit to Jasper Murdock's Tavern to try the special brews crafted there. Browse our Guide to Vermont Breweries for listings of Vermont Craft Beer Brewers. Thank you for visiting.
Beer Essentials
 

Vermont Products | Visit VT Towns | FWM 24/7 Shopping

Country Weddings | New England Recipes
VT Inns | Red Sox Gifts | Travel Destinations
New England Living Magazine
Free World Mall

Country Weddings | New England Recipes
VT Inns | Red Sox Gifts | Travel Destinations