Vermont Tour Guides
VT Fun Tours – Mountain Biking & VT Brewery Tours
Plan for four times the fun with a 4 Points VT tour. This Stowe area based Vermont tours company offers new and exciting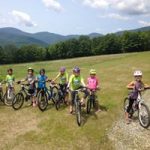 ways to have fun in Vermont.  Improve your VT mountain biking skills, try fat biking, or take a guided Vermont Mountain Biking Adventure. All ages outdoor adventure fun in the Green Mountains has never been easier.   Ask us about Vermont Tour Guides in Stowe or add your Vermont business.
VT Mountain Bike Tours & Vacations
Visit Vermont for private Mountain Biking Lessons, Group Trail Bike Lessons, and Mountain Biking.
it is easy to design your own custom-designed VT brewery tour. Browse the Brewery section and plan your Vermont Vacation.
MOUNTAIN BIKES
Built to Last --- WOTOW 16 in 1 multi tool is made by Chrome-Vanadium Steel, corrosion resistant and capable of withstanding high amount of turning force when in use.
Riding Companion --- Equipped with Allen Key (mm): 2 | 2.5 | 3 | 4 | 5 | 6, Socket Hex Wrench (mm): 8 | 9 | 10 and a Socket Extension Rod, Flat Wrench (mm): 8 | 10 | 15, Spoke 14GE, Slot & Cross Screwdriver, WOTOW bike multi function tool kit always have your back in each trip.
Compact & Easy to Carry --- Only at 3.5*1.8*1.1 inch (L*W*H) when folding, mini enough to throw into saddle bags or pocket, portable to carry anywhere and not add load to cyclists.
Tire Levers --- 3 Nylon tire pry bars are included in the tool kit, easy for cyclists to remove the inner tube and provide assistance during repairing for a flat tire.
Extra Allen Wrench --- A separate Allen wrench is designed to tighten the bolts if the tool get loose, or to loosen it when the hinge too tight in the first use.
Tool-less adjustabe length - Spring-loaded latch for adjusting the length of the kickstand
Non-slip sole and wide reinforced plastic foot prevents slipping and sinking in mud
Steel hexagonal bolt prevents the foot from sliding off the kickstand and deters vandals
Any angle stance (great for balancing bikes on uneven ground)
For bicycles 24"-29"


The Norwich Inn, 325 Main Street, Norwich, VT 05055
Vermont brewery tradition was revived at the Norwich Inn in 1993 when Jasper Murdock's Alehouse began producing traditional English-style ales in 5-gallon glass jugs. By 1995, an historic livery building was renovated and outfitted with a new four-barrel brew house, enabling 125-gallon batches. The vessels are now larger, but the Jasper Murdock Alehouse remains one of the smallest breweries in America. These hand crafted beers are sold only at the Inn. Call ahead and place your an order to pick up when you come to the Inn. The Norwich Inn offers an extensive, diverse and moderately priced menu incorporating traditional pub favorites with elegant dinner options. We have nightly dinner and wine specials that can be enjoyed in our pub or dining room 7 nights a week. An Inn has been on the site since 1797; the current Victorian Structure since 1890. We offer 38 guestrooms, Pub, Dining Room, and Microbrewery.
Visit Jasper Murdock Alehouse at Norwich Inn
---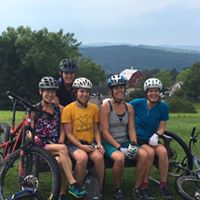 Visit
Stowe
, Vermont.
Visit VT
Living recommended
Vermont Guide Tour
Companys.
inns | hotels | resorts | rentals | attractions | dining | real estate
 Lodging Guide | VT Maps
VT Attractions | VT Realty

Vermont Products | Visit VT Towns | FWM 24/7 Shopping

Country Weddings | New England Recipes
VT Inns | Red Sox Gifts | Travel Destinations
New England Living Magazine
Free World Mall

Country Weddings | New England Recipes
VT Inns | Red Sox Gifts | Travel Destinations