Vermont Tour Guides
VT Fun Tours – Mountain Biking & VT Brewery Tours
Plan for four times the fun with a 4 Points VT tour. This Stowe area based Vermont tours company offers new and exciting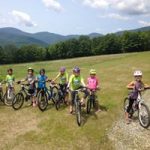 ways to have fun in Vermont.  Improve your VT mountain biking skills, try fat biking, or take a guided Vermont Mountain Biking Adventure. All ages outdoor adventure fun in the Green Mountains has never been easier.   Ask us about Vermont Tour Guides in Stowe or add your Vermont business.
VT Mountain Bike Tours & Vacations
Visit Vermont for private Mountain Biking Lessons, Group Trail Bike Lessons, and Mountain Biking.
it is easy to design your own custom-designed VT brewery tour. Browse the Brewery section and plan your Vermont Vacation.
MOUNTAIN BIKES


The Norwich Inn, 325 Main Street, Norwich, VT 05055
Vermont brewery tradition was revived at the Norwich Inn in 1993 when Jasper Murdock's Alehouse began producing traditional English-style ales in 5-gallon glass jugs. By 1995, an historic livery building was renovated and outfitted with a new four-barrel brew house, enabling 125-gallon batches. The vessels are now larger, but the Jasper Murdock Alehouse remains one of the smallest breweries in America. These hand crafted beers are sold only at the Inn. Call ahead and place your an order to pick up when you come to the Inn. The Norwich Inn offers an extensive, diverse and moderately priced menu incorporating traditional pub favorites with elegant dinner options. We have nightly dinner and wine specials that can be enjoyed in our pub or dining room 7 nights a week. An Inn has been on the site since 1797; the current Victorian Structure since 1890. We offer 38 guestrooms, Pub, Dining Room, and Microbrewery.
Visit Jasper Murdock Alehouse at Norwich Inn
---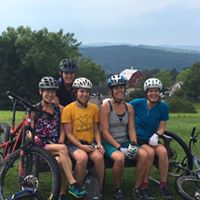 Visit
Stowe
, Vermont.
Visit VT
Living recommended
Vermont Guide Tour
Companys.
inns | hotels | resorts | rentals | attractions | dining | real estate
 Lodging Guide | VT Maps
VT Attractions | VT Realty

Vermont Products | Visit VT Towns | FWM 24/7 Shopping

Country Weddings | New England Recipes
VT Inns | Red Sox Gifts | Travel Destinations
New England Living Magazine
Free World Mall

Country Weddings | New England Recipes
VT Inns | Red Sox Gifts | Travel Destinations